Mrs. Gray Ran A Lexington Playgroup Singlehandedly And Unforgettably
03:41
Play
This article is more than 3 years old.
"Love it, and it will grow," Mrs. Gray used to say.
She was talking about plants, but she could have been talking about children. Mrs. Gray had a green thumb for both. She also had a first name (it was Francesca) — though none of the children she cared for in her Lexington basement, from the late 1950s to the late 1960s, knew it. There were sometimes as many as 18 3-to-6-year-olds there, and they were much too busy — and mostly, much too happy — to think about it.
For Lisa Frusztajer, one playgroup member, Mrs. Gray was kinetic.
"She had these gold bangles that she wore," Lisa recalled, "and as she moved around you'd hear the clank-clank of the bangles, cause she was always moving, but they were pretty well dented because she was always moving ... working out in the garden and working in the house, or doing something in the kitchen or cleaning or carrying things around. She just did not acknowledge any physical limitations or obstacles. It was amazing."
In her basement, Mrs. Gray created a civil society, with plenty of structure. Legos, puzzles, playdough, paints: maybe Alvin and the Chipmunks would be on the record player when each child carried their first activity of the day to their own small table.
"We were really, really, really busy," Lisa laughed.
Then a break for Cereal Time, which was a confetti of 1960s choices: Froot Loops, Cocoa Puffs, Cap'n Crunch. Then, another break for Headstand Time. Every child took a turn, with Mrs. Gray demurely holding down the girls' dresses. Finally, Mrs. Gray took a turn herself, bottom up. Civil society is nothing if not democratic.
The sandpile in the backyard was trucked in freshly each year. It began as a mountain and ended as a pit. Once it had receded, Mrs. Gray would lay a plank across it and pretend there were snakes underneath.
Conflict and trauma are part of any civil society. But Mrs. Gray met them with respect.
"I just don't remember her ever scolding anybody or getting angry," said Lisa. "There was just always a way to work things through, and you didn't have to be perfect, you just were who you were."
Make no mistake, Mrs. Gray was not a Pollyanna. She recognized children's troubles, and, if their parents were ready, spoke forthrightly and with candor. But, she always saw opportunity. With love, all things grow.
"You run, you fall, you get up, you run. Because she set such an example," Lisa remembers.
When Lisa's own daughter was a little girl, Mrs. Gray came to visit. She was around 80 at the time. Standing in the backyard, she asked for a shovel, and after several digging hours, rocks and roots had been moved, paths and corners patted into place, and a child's garden had appeared.
Just as she had done for so many children, Mrs. Gray was planting, planting, planting.
To nominate someone for remembrance, please email remember@wbur.org.
This segment aired on May 24, 2017.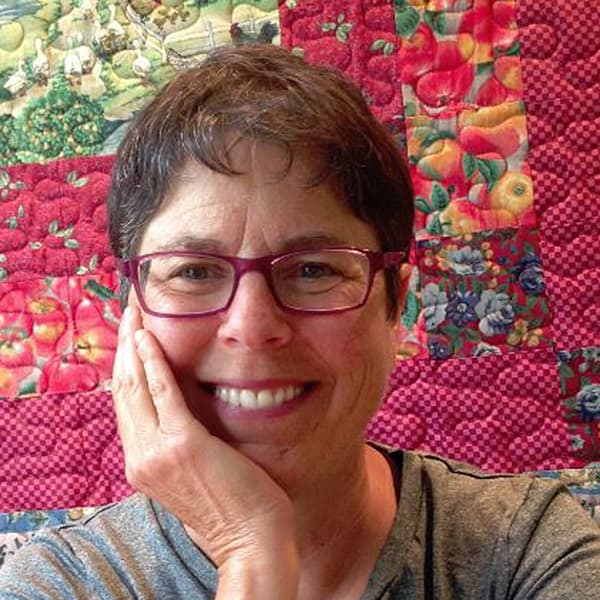 Elissa Ely Creator of WBUR's The Remembrance Project
Elissa Ely is a community psychiatrist in Massachusetts and the creator of WBUR's The Remembrance Project.