Angela Taylor, Arlington Dance Teacher, Who Danced With 'Wonderful Grace'
04:14
Play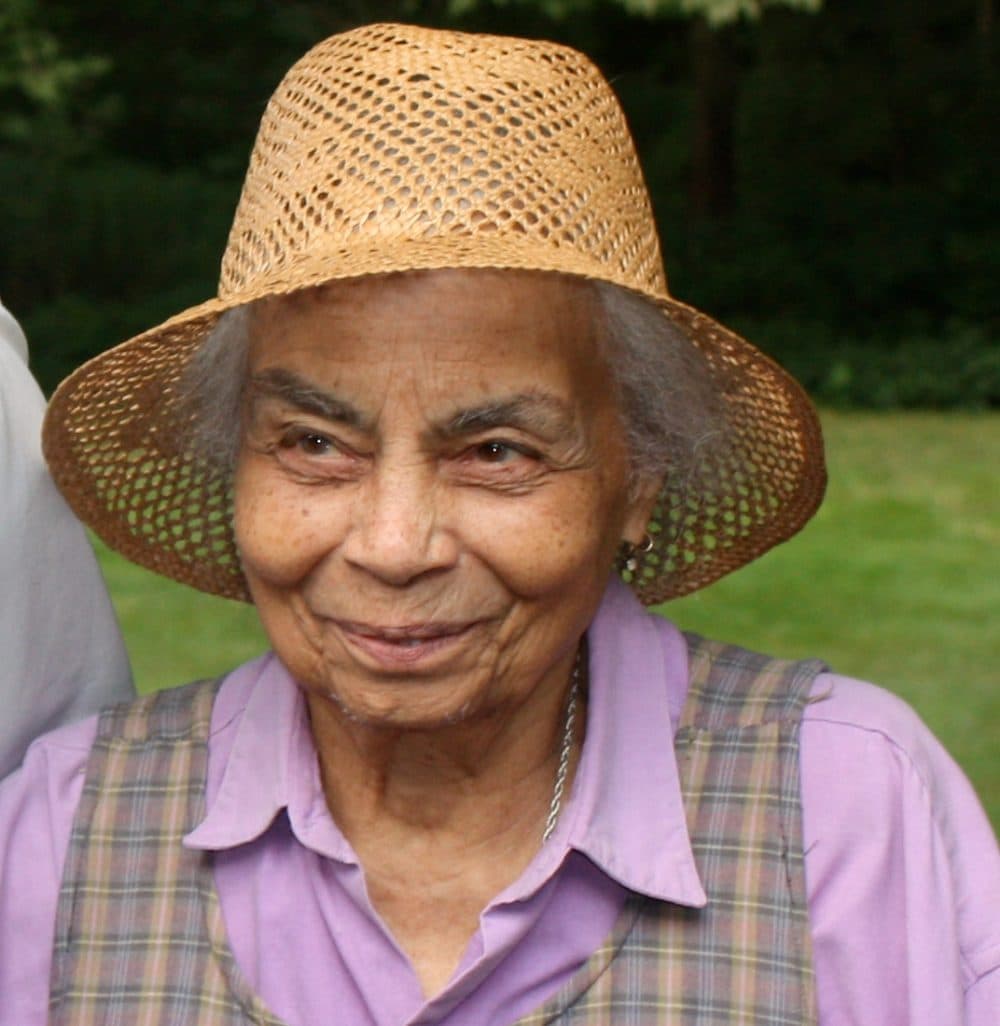 This article is more than 3 years old.
In 1933, Angela Taylor graduated from the girls' High School of Practical Arts in Boston. Its practical name defined its practical purpose: she learned how to make beds, set tables correctly and sew.
Angie became a seamstress and dressmaker. She also made puppets and sculpted recycled materials into dollhouse furniture, miniature ships and small artworks she sold for donations to children's art programs.
Her hands and feet practiced another art, too: Contra dance. She was introduced to this form of whirling, long-line, French/Scottish/English folk dance at the Boston YWCA in the 1940s and became a presence at the annual New England Folk Festival for more than 70 years. She played bass fiddle with a contra dance band, taught and performed. (She also learned to yodel from one of the Von Trapps, but that's another story ...)
Angie's niece, Andy Taylor-Blenis (who's also a dancer), says that when you dance, the conversation is written on the floor.
"There are a few men who I've spoken with," Andy recalled, "who would say, 'if you've never danced with Angie, you've never felt a real dancer.' She wasn't tall in stature, she was five foot. But these tall men felt that she taught them so much about how to balance a partner, and how to really get the most out of a spin and a swing!"
Angie brought her own brothers into dance. One became an international folk teacher. The other had a subtler awakening after returning from WWII with what would today be called post-traumatic stress disorder. Back then, it was shell shock.
"Frederick had a very difficult time relating to humans again," mused Andy. "But she brought him to the dances — with the music and with people contacting and being gentle. That's so much of what contra dancing is about. She absolutely gives them credit for helping him to become part of society again."
Angie danced in Massachusetts; she danced in New Hampshire; she danced in Islesford, Maine, where she spent every summer. As she aged, she danced less with her feet, but still with her spirit.
"The last time I waltzed with my aunt, she was 98 years old," Andy said. "She was looking out on the floor and watching the dancers, and I said, 'Auntie, wouldcha like to dance?' 'Oh I couldn't do that!' 'Oh yes, you could!' And I took her walker, put it off to the side, and I said, come on, let's go.
"And we waltzed. And she had this amazing grin on her face, her eyes were sparkling. She made it maybe a quarter of the way around the floor but it was just ... it was amazing to feel her balance, and her body and her wonderful grace. And her spirit, the spirit in her expand, and just feel her so light. It was just such a joy to have her in my arms."
She gave the gift, that night, of her dancing body.
To nominate someone for remembrance, please email remember@wbur.org.
This segment aired on June 21, 2017.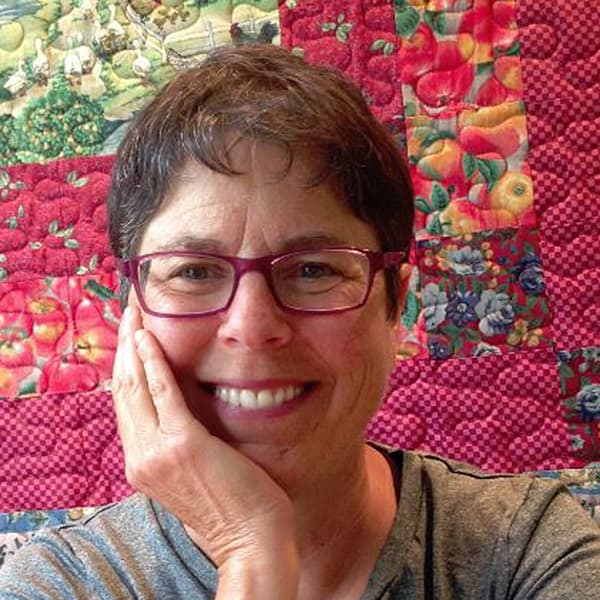 Elissa Ely Creator of WBUR's The Remembrance Project
Elissa Ely is a community psychiatrist in Massachusetts and the creator of WBUR's The Remembrance Project.