Edward FitzGerald, Medevac Pilot Who Told His Story At Last
04:10
Play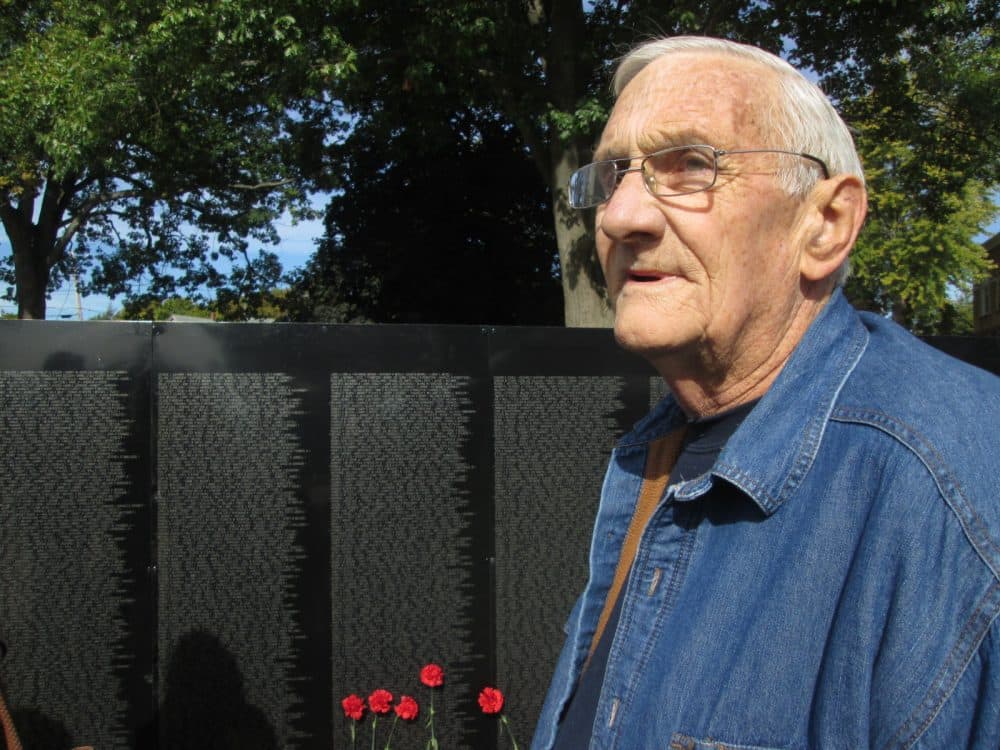 This article is more than 3 years old.
In December 2015, Edward FitzGerald walked into a Cambridge Rindge and Latin 12th grade class where his daughter Kathleen FitzGerald taught history, sat down with a cup of Dunkin' Donuts iced coffee and talked for the first time about his service as a medevac helicopter pilot in Vietnam.
Kathleen and her students were recording him, through the Library of Congress, for a Veterans' History Project. Ed's voice was coarse from what would be diagnosed soon after as terminal throat cancer.
"When you're suddenly put into a war zone, a combat zone, it takes its toll on you," Ed told his interviewers. "You can't believe what other people are going through on a daily basis, and how they have to live in a situation where their life is in danger at all times. That stays with you, and you understand that, and you take that with you."
Kathleen watched, amazed. "It was incredible that he decided to speak," she said, "and to be recorded when it might have even hurt to speak — I mean, it was hard for him to catch his breath, talking."
Ed talked and talked. Between January 1967 and 1968, he'd flown hundreds of medical rescues. Raising his six children in central Connecticut, he was known for homey phrases, and now he sprinkled them into his stories: Saigon was hot as blazes! We got there lickety-split. That was a nail-biter!
"He talked about just how scary it was," Kathleen recalled, "not knowing — that every mission you'd go on, you just wouldn't know what would happen, if you'd make it back or not. You were there to do a job, and you just did it."
Ed told about the time he was shot down in the throes of a rescue.
"It was at the end of it, or when they were done loading the patients," Kathleen remembers him saying. "They took a rocket to the back of the helicopter, and so he had to get it back down on the ground, and unload, offload, patients. He had to hide them somewhere, cause it was still a 'hot zone,' as he called it — they were still firing."
The helicopter was destroyed. Ed ran through the "hot zone" to radio for another. Later that day, he flew back to the same region, searching for new patients.
He told about the time he picked up a wounded North Viet Cong and brought him to a South Korean MASH (mobile Army surgical hospital) unit. Instead of treating the enemy soldier there, they shot him. Ed found out afterwards.
"I would ask a question, and there'd be a sigh from him, and then, it just took a long time, a long time, and I think in those pauses, there's just so much. It made me realize how fresh, still, all the wounds are. "
"Easy Ed," he'd always been called — sociable, fun-loving, intact in spirit. But also a protective Ed, who'd never been forthcoming with his family. Kathleen listened to her father, spellbound.
"And I loved seeing him do it. That interview was truly, truly a gift," she said.
The gift was archived in the Library of Congress. The gift-giver died six months later.
To nominate someone for remembrance, please email remember@wbur.org.
This segment aired on June 21, 2017.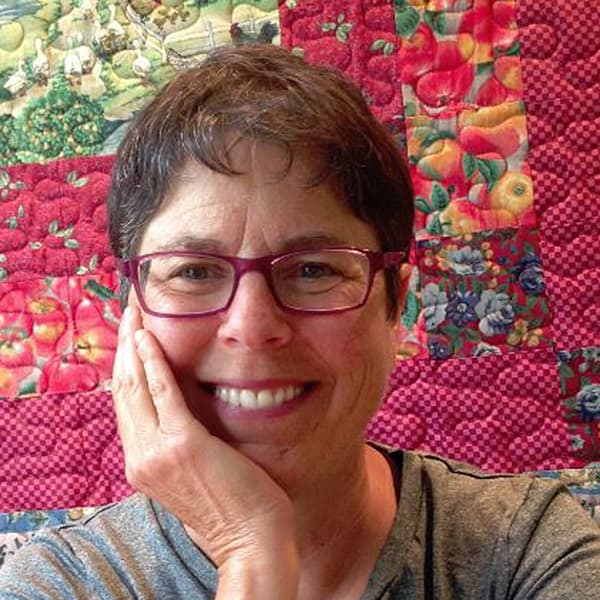 Elissa Ely Creator of WBUR's The Remembrance Project
Elissa Ely is a community psychiatrist in Massachusetts and the creator of WBUR's The Remembrance Project.