Lisa Jeanne Bracken, Acton Librarian Whose Humor In Hardship Endeared Her To Everyone
03:46
Play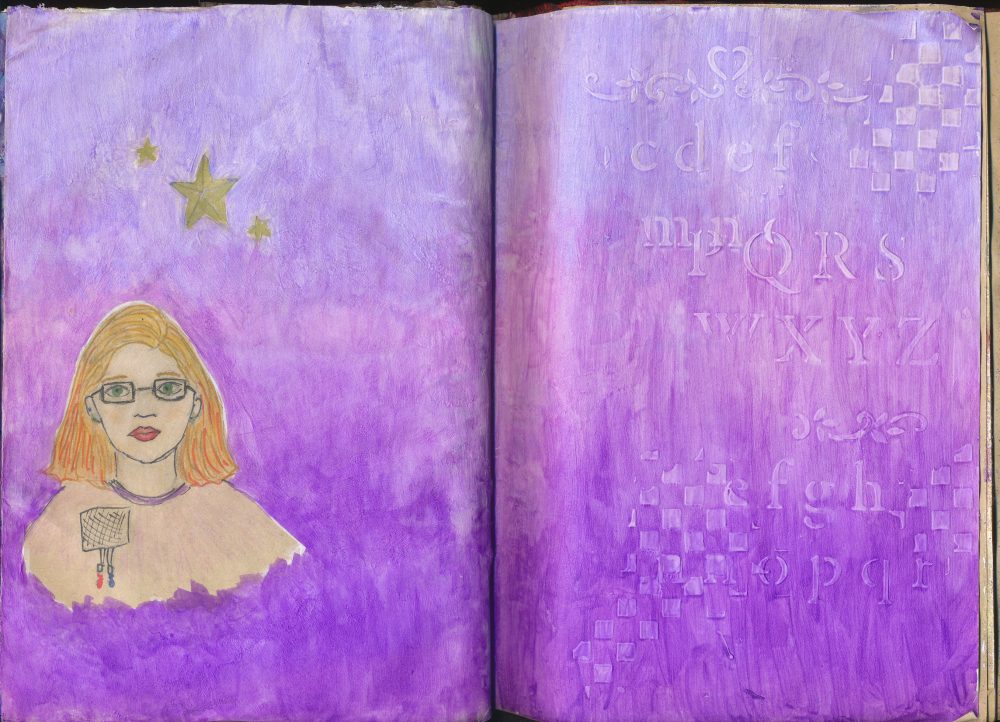 This article is more than 3 years old.
After Lisa Jeanne Bracken died last November, the Lincoln Public Library organized a display of books she would have enjoyed. Lots of them were horror.
"She loved films and horror. And then she'd sleep with the light on for weeks: 'oh my god, I'm afraid to turn the light off!' "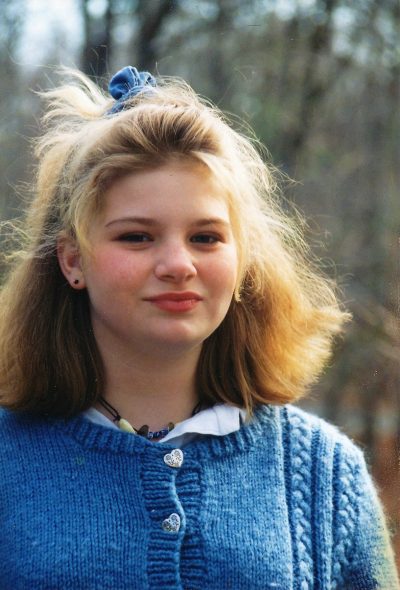 Lisa's mother, Jeanne Bracken, worked in the Lincoln Library. Lisa was there for 15 years or so, too, first in circulation, then interlibrary loans. She worked there through her renal transplant, its eventual failure and the dialysis that followed.
"She would have dialysis," recalled Jeanne, "and she had to be there six o'clock Monday morning. She would be dialyzed for three-and-a-half hours, and then she would go home, change her clothes and go to work. And she did that for several months."
Almost from birth, her physicians used to worry that was she too stoic. Before Lisa was one, she'd been diagnosed with a rare cancer requiring surgery, and side effects from the chemotherapies led to her first round of renal failure and dialysis. Yet, she responded to a constant medical siege with endurance and even humor. Her newborn photo showed a baby brandishing one fist in a tiny salute. It was, her mother is convinced, as if she arrived in a state of resistance.
"I always figured there are people who cry and people who laugh, and we've just always been laughers," Jeanne said.
Lisa was a deliberately colorful dresser, famous for her irreverent t-shirts. Growing up, she used to choose her clothes carefully, hiding her surgical scars. Eventually, she just let them show — along with the tattoos.
Kids loved her. Maybe it was her small size (she barely stood 5 feet) or the way she understood frailty. And there was something else they had in common.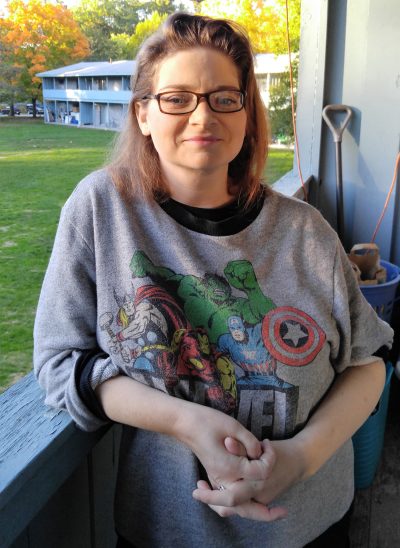 "She loved Disney," Jeanne remembered. "She loved all the princesses. She loved all the movies. She had all of them. But I would say Alice in Wonderland was probably her fave — she kinda looked like Alice in Wonderland, with the long blond hair as a child. You could throw in a headband, and you could see her there."
Her humor showed darkly toward herself. At 39, she was diagnosed with a second, terminal cancer, unrelated to the first. After leaving the clinic where doctors had given her the news, she got into the car, turned to her mother and summed up her medical uniqueness. "Articles," she said, dryly, "will be written."
"I want everybody to miss her the way I do," said Jeanne. "I want people to know she was here. And I want people to know how she prevailed. The world is better for her having been here. And I'm glad."
As she wished, Lisa was buried in her Alice in Wonderland costume. Neither one of them had asked to become an adventurer. Neither had asked to be thrust into some unimaginable world. But once that happened, each of them strode to the very edge of possible to meet it.
To nominate someone for remembrance, please email remember@wbur.org.
This segment aired on August 16, 2017.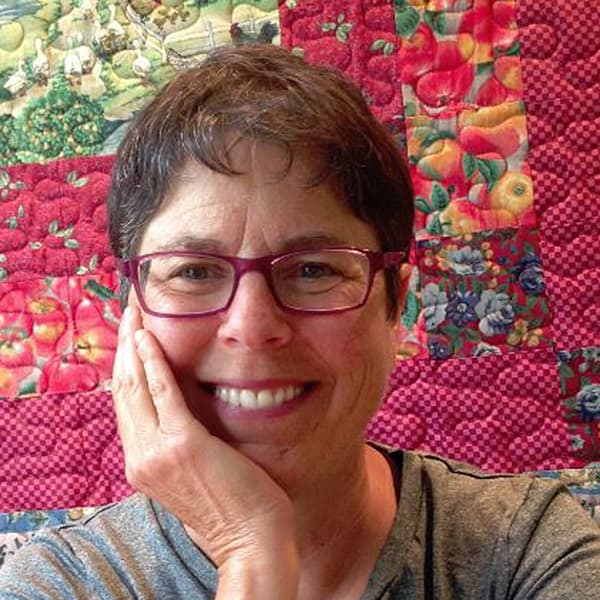 Elissa Ely Creator of WBUR's The Remembrance Project
Elissa Ely is a community psychiatrist in Massachusetts and the creator of WBUR's The Remembrance Project.