Fannie 'Fay' Glick Turned Early Survival Into Betterment For Herself And Her Family
06:07
Play
This article is more than 3 years old.
One day in the late 1950s, Fannie Glick and her husband took the bus from Haverhill, where they lived, to Framingham, where they hoped to. They passed a large store, and Fannie strode in.
Ruth Asher tells what her mother said next. "'I need to speak to somebody about renting a shop for my husband, he's a good tailor.' I can just see her doing this!"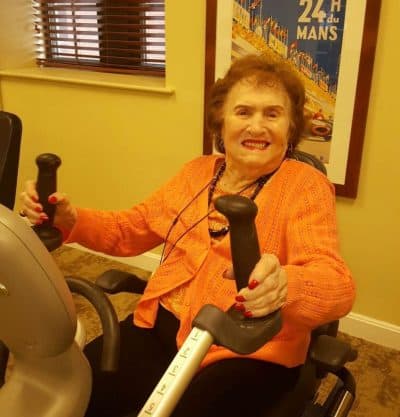 The stranger Fannie collared was a local real estate owner, and a rental was negotiated on the spot. She created opportunity.
There'd been little of it in her earlier life. Fannie, sometimes known as Fay, lost her Polish family — parents and three sisters — before she herself was liberated from one of the concentration camps at the end of World War II.
"Life is tough. Life is tough. She used to say that a lot," Ruth recalls.
She could have lived in darkness, but Fannie chose determined illumination. Within two years of coming to America, the family had a home.
"My mother actually bought the house without my father," Ruth laughs. "She loved the house. It had the classic Formica bar in the kitchen with the stools, we had one bathroom for all of us and nobody minded. So she bought the house for like $14,000, without even consulting my father."
Fannie ran the business side of her husband's tailor shop, and also worked in retail herself -- Lane Bryant, Gorin's Department, Roman's.
"People would come in," Ruth says, "and ask for her — the customers — she was a ray of sunshine. And she used to model the clothes. When new clothes came in, she would wear them and then tell the people, 'you need to buy this'!"
Sunshine had its limits.
"She hated cooking. Hated it! I have to give her this, she made a really good chopped liver ... that's the best chopped liver I've ever had," says Ruth.
Decades later, after Fannie's husband died, her determination persisted. Ruth worried.
"I would call her sometimes, she wasn't getting home until 11 o'clock at night. 'Where were you?' 'Oh I was at the clubhouse, I was playing cards,' 'oh we went to the temple to play bingo,' 'we went out to a restaurant.' She really made her own little community after my father passed."
And she created opportunity to the end.
"The day we went to Beth Israel Hospital," Ruth remembers, "we were going into the ER by ambulance, she was checking out the paramedics. I know she was. Flirting with them. There was an older one and a younger one. She was flirting with the younger one."
Where there might have been darkness, Fannie insisted on light.
To nominate someone for remembrance, please email remember@wbur.org.
This segment aired on November 22, 2017.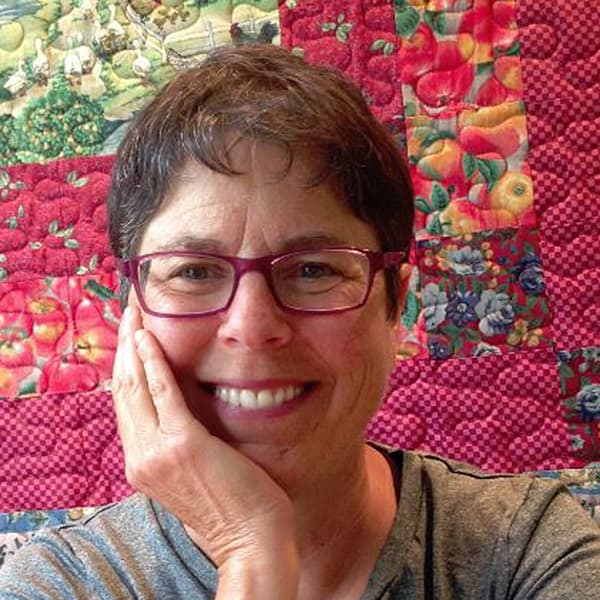 Elissa Ely Creator of WBUR's The Remembrance Project
Elissa Ely is a community psychiatrist in Massachusetts and the creator of WBUR's The Remembrance Project.