Joseph 'Jay' Marsden Sr., A Charlestown Boy Who Moved Boxcars All Over The Northeast
03:52
Play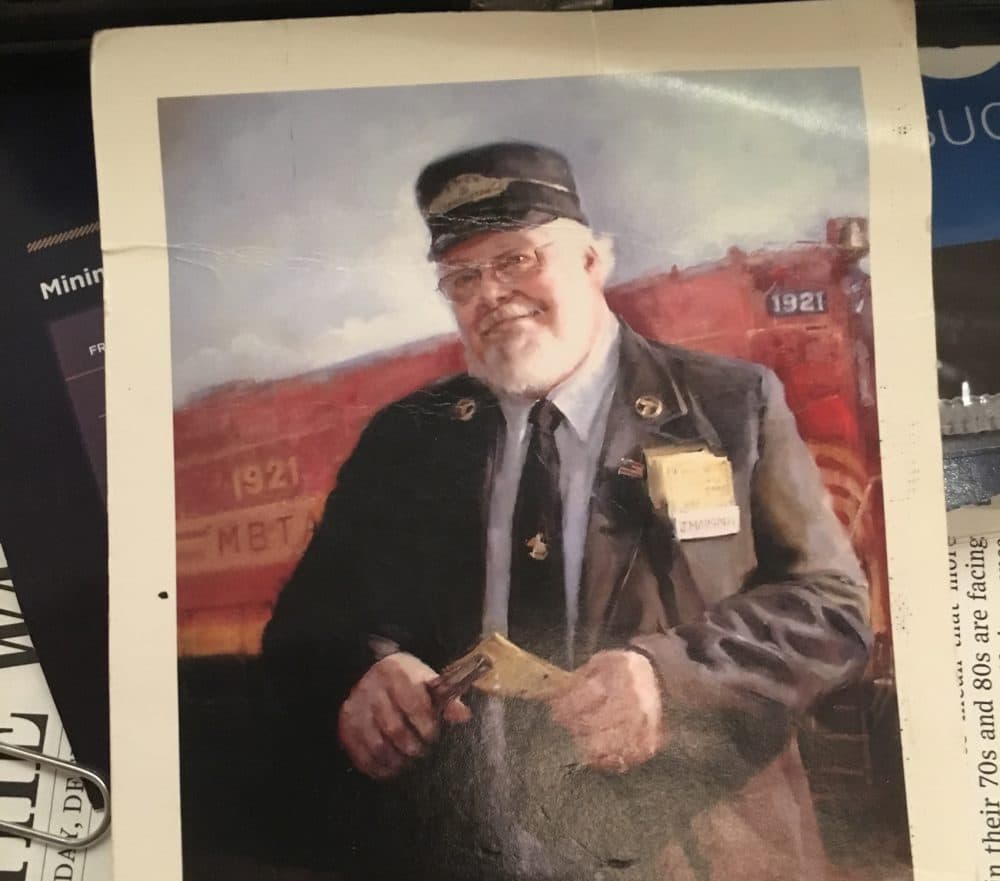 This article is more than 3 years old.
Jay Marsden Sr. took a job on the railroad because he needed work. Railroads had been in his family three generations—but he figured it would be temporary.
He started in freight, moving boxcars all over the Northeast. Sometimes he took his son with him: Jay Jr. would drive the train from his father's lap.
"Going to work with my dad then was completely different than going to work with your dad who works in an office," little Jay laughs. "I'm a lawyer, so coming to work with me, my kids are bored silly, right? But going to work with your father on an engine? On a huge train full of boxcars? That's about as awesome as it gets."
When Big Jay graduated to conductor on the B and M commuter line, he left home in Medford each morning around four, drove to Boston, rode an empty car up to Lowell, and loaded it with commuters.
"He would tell me about the people he met who were just going to work every day to clean offices — the Everyperson, if you will — and then he would tell me about being on the train with judges and attorneys. He'd always tell me, 'THEY think the sun rises and sets on them', but it was HIS job to keep 'em in check and give them a little reality, y'know."
It was a commute the commuters never forgot. Their conductor decorated their seats on birthdays and played them at guessing games.
"If you forgot your pass," remembered Jay, "he would make you stand up on the train and you'd have to sing a song. I mean he really, really, he had about as much fun with it as you can possibly imagine."
In the less-traveled middle of the day, Big Jay drove home and docked his uniform. A nap, some grocery shopping, playing with his three kids — then back to Boston in time to shepherd his commuters home to Lowell. He returned around seven or eight, sometimes bringing other railroad men with him. Whether you were his colleague or his customer, you were his friend.
"We'd always be somewhere and my mother would roll her eyes and say, 'another person from the train, another person from the train!'" Jay recalls.
He worked for 36 years.
"After he retired," little Jay mused, "we thought: he's never gonna leave the railroad. But when he retired, he was done."
Big Jay didn't take trains much afterward. Maybe the other side of the ticket punch felt like a demotion. But he still loved the B and M line. He still loved people. And absolutely, he still loved life.
To nominate someone for remembrance, please email remember@wbur.org.
This segment aired on November 29, 2017.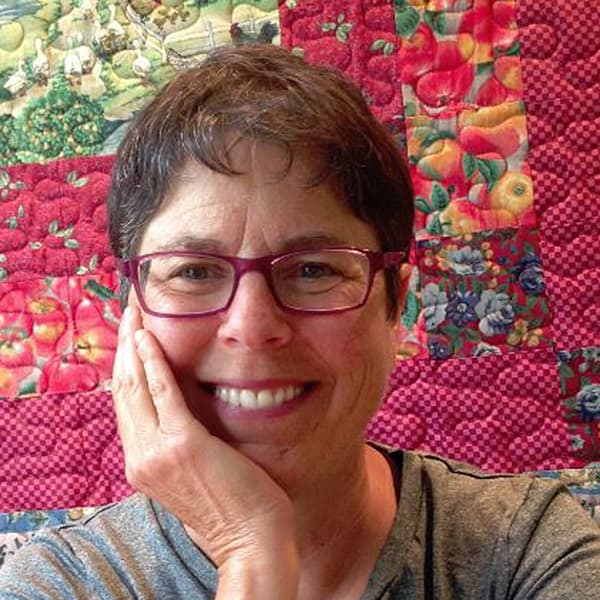 Elissa Ely Creator of WBUR's The Remembrance Project
Elissa Ely is a community psychiatrist in Massachusetts and the creator of WBUR's The Remembrance Project.