David Ferris, Cambridge Library Curator Who Treasured Books
04:32
Play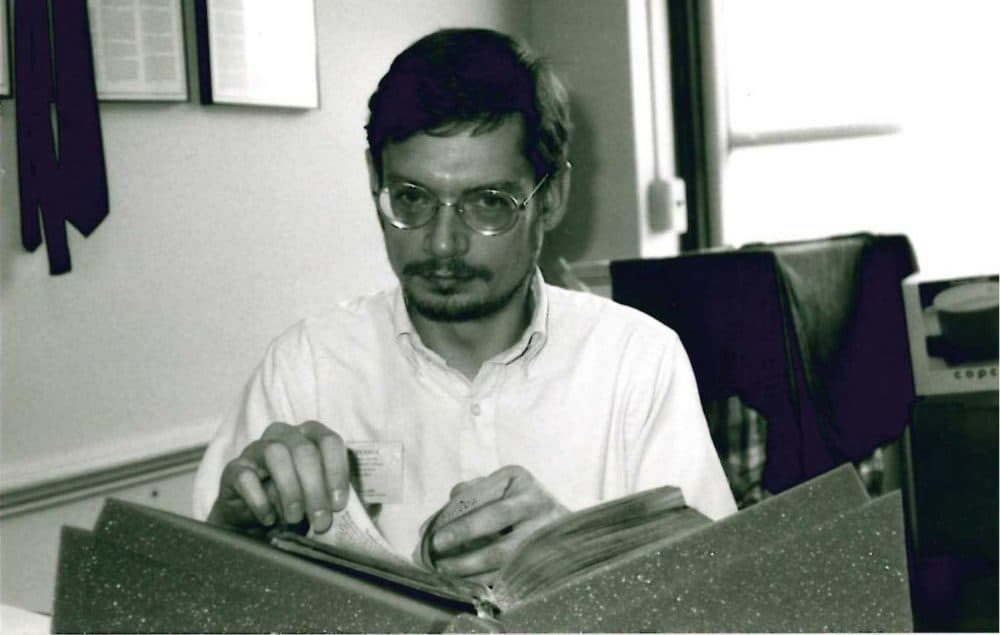 This article is more than 3 years old.
Years after majoring in classics, David Ferris went to Rare Book School, where he learned the endless ways that an old book — through its paper and type and watermarks and dozens of historical clues — writes about itself.
The road to curator of Rare Books and Early Manuscripts at Harvard's Law School Library is not a linear one, but David found it.
Mary Person, a library colleague, worked side by side with David, almost forensically.
"Books have so much to tell you," she said. "There are so many secrets. There's something about this work that has real sleuthing involved. I think he really had fun."
David could look at a title page (if the book was lucky enough to have one) and know its age right off. He could read the life of the book from the border on a page: where it was from, who'd printed it, who'd made the paper. Dictionaries and references sat by his elbow like a microscope beside a microbiologist. Fluency in translating Latin, Spanish and French was imperative.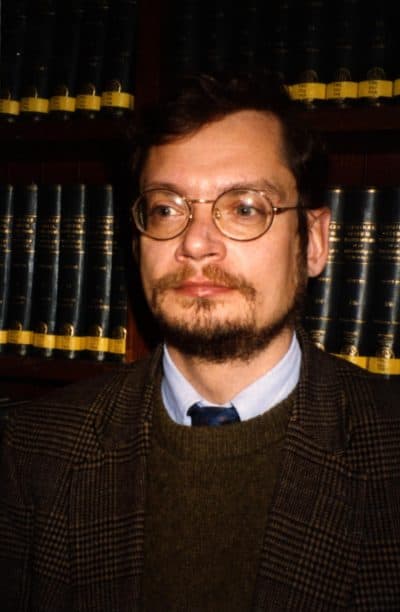 "He could work his way through Russian and Dutch," Mary remembered. "I mean, we used to joke: he'd say, 'well, my Dutch is a little rusty.' He had never studied Dutch before! But he could work his way through just about anything."
Originally, David came to the law library as what's called a stack supervisor.
"There had been a certain amount of benign neglect in the collection," Mary explained.
He was hired to bring some order to bibliographic chaos — and he did. The library grew to 300,000 cataloged books needing constant temperatures and humidity. It was a mammoth greenhouse, where some of the rare flowers dated as far back as A.D. 1200.
Over his two decades, David's memory for visual and historical detail was phenomenal. He was a quiet man. But sometimes, enthusiasm overcame reserve.
"His office, for a long time, was right adjacent to mine. We shared a door. And I'd come running in, and I'd say, 'Can I show you something? Can I show you something?' Or he'd come running into my office, and he'd say, 'Mary, Mary, I gotta show you something!' "
Their fascination with books could be a little startling for onlookers.
"One day in particular," Mary laughed, "we were just feeling the type on this page of a book, almost awestruck. [It was] just the way, the very tactile sense of it, and this young woman came in, and she kinda looked at us like we had lost our minds!"
But the rare books and manuscripts understood. They were tended, mended, cataloged, loved — and the collection thrived.
To nominate someone for remembrance, please email remember@wbur.org.
This segment aired on January 3, 2018.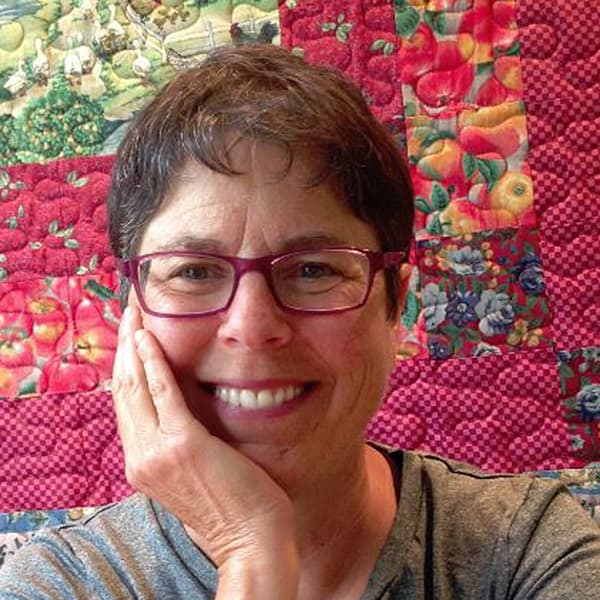 Elissa Ely Creator of WBUR's The Remembrance Project
Elissa Ely is a community psychiatrist in Massachusetts and the creator of WBUR's The Remembrance Project.