Claudia Yellin, R.I. Resident And Psychologist Whose Caretaking Began Early
03:52
Play
This article is more than 3 years old.
Claudia Yellin was around 3, and her sister Pamela was around 1, when their father died. Eight years later, their mother died too.
There was more than enough sorrow to go around, but Claudia never spoke of what happened. Instead, she became Pamela's protector. When they were children, this sometimes showed itself in unusual ways.
"I was in the crib, and I did not want to take a nap," Pamela recalled. "I remember her standing there, going, 'Just jump! Jump out!' I jumped out and lost a tooth and it didn't grow in for 5 years. But I remember she said, 'Come on, just jump, I'll catch you!'"
Claudia was ferociously fair. The two sisters would come back from ballet class, sharing a can of soda.
"So she would open the top, and then she'd take a sip and go 'One!' I'd take a sip. She'd take a sip, 'Two!', and then she'd go 'Three! Four!' And she'd wait for me to have three, four," Pamela said. "She'd just pass it back and forth to be sure it was absolutely equal."
Eventually, Claudia became everyone's protector.
"I think I always thought she was going to be a psychologist," Pamela said. "It seemed to take her a little while to get there, but it always seemed that it was going to be about taking care of people."
Claudia joined communities: professional psychology communities in the states of Massachusetts and Rhode Island; Jewish religious communities; her son's school community.
And then there was her canoeing community: women who shared the rugged waters and back-country of northern Maine. Once a storm blew up, and the river rose so high that even guides cancelled their trips.
But Claudia had come to support a friend she loved, whose mother had just died. So the women paddled on.
During the two and a half months between her cancer diagnosis and death, communities came to her. The room was so full at times that Pamela felt she had to make an appointment to see her own sister.
"I thought I was the person who could make her laugh till she cried," Pamela said, smiling.
"Apparently, everybody did. And I think she kind of lived to laugh until she cried — the intensity of that. She felt so alive."
"I'll catch you," Claudia said to Pamela many years ago. Even as a child, she knew that holding someone you love is a way to set them free.
To nominate someone for remembrance, please email remember@wbur.org.
This segment aired on February 14, 2018.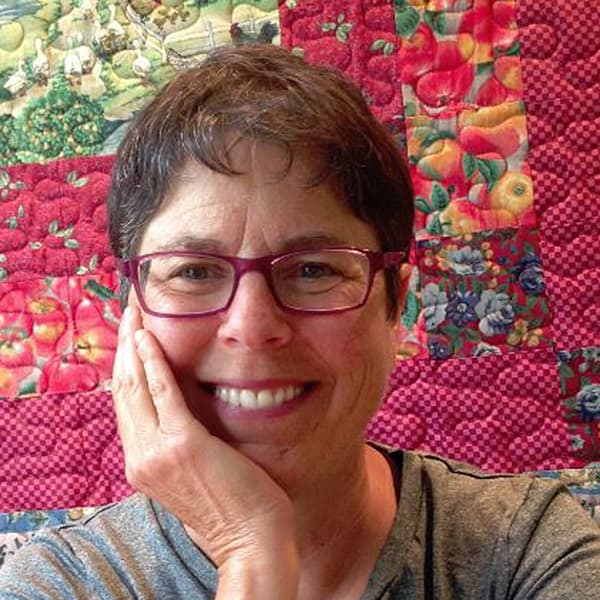 Elissa Ely Creator of WBUR's The Remembrance Project
Elissa Ely is a community psychiatrist in Massachusetts and the creator of WBUR's The Remembrance Project.