Yoshiro Sanbonmatsu Used Painting As A Call For International Justice
06:03
Play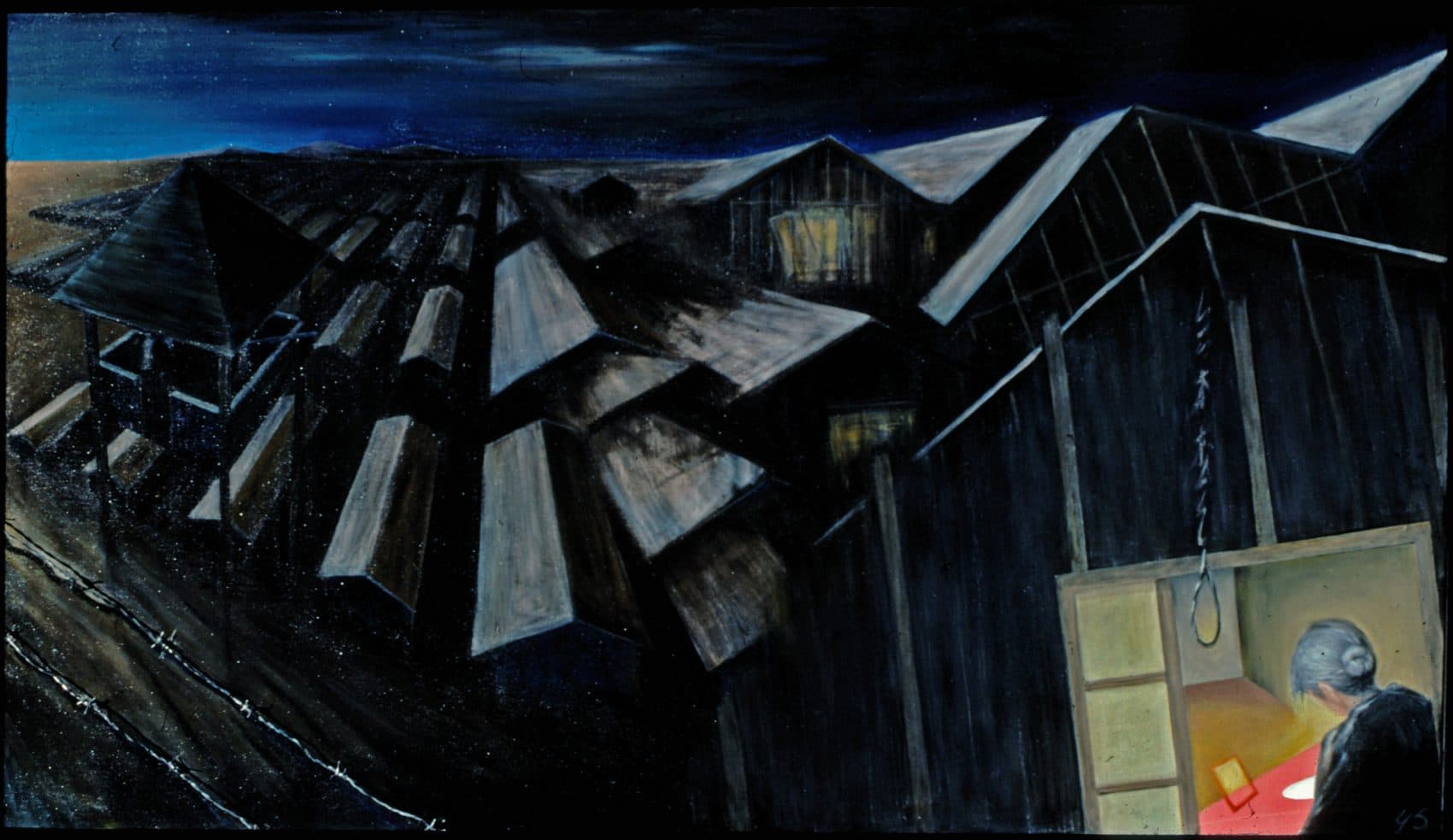 This article is more than 3 years old.
Growing up in Southern California, Yoshiro Sanbonmatsu viewed himself as "an all-American boy": loyal to family, loyal to country.
When Japan attacked the United States in December 1941, Yosh and his all-American friends wanted to enlist.
"He saw himself as a patriotic kid," his son, John Sanbonmatsu, said. "That was why the internment was a very big shock."
On February, 1942, Executive Order 9066 was issued, displacing over 100,000 Japanese-Americans into internment camps. Yosh sought his minister's advice.
"And the minister's response was, 'well, I don't understand why they're putting you in these camps. They should just put an FBI agent on every one of ya.'"
The round-ups were efficient.
"And then," John recalled Yosh telling him, "they put my family on buses with blacked-out windows and drove them to a place they didn't know they were going to be --which in my father's family's case was Poston, Arizona, on an Indian Reservation."
Yosh lived behind wire and machine gun towers for several months before, through a loophole, he was able to leave for college. Afterwards, still all-American, he enlisted in the U.S. Army, returning to the camp in uniform to visit his mother. Mobility and immobility stood in stark contrast.
After the war, Yosh became a teacher in Plymouth, Mass. He built sand sculptures for his grandchildren, life-size cars they could sit in. At the same time, he painted: moral art, driven art, activist art, about political injustice: the Nanking Massacre, the Holocaust, genocide in East Timor.
"I think he reached the point in his life where he had to have his say," John mused. "His paintings were meant to be political. They were meant to knock you over the head, because sometimes people need to be knocked over the head."
"His paintings were meant to be political. They were meant to knock you over the head, because sometimes people need to be knocked over the head."

John Sanbonmatsu
Only two of his many pieces were personal. In one, dark barracks sweep across the canvas. A guard tower rises on the left, and below it, actual barbed wire has been embedded into the canvas. In the lower right, an older woman sits in a warm pool of light with her back to us. A noose dangles near her. It predicts what the painter knows, but the woman does not.
In 1945, internment ended for Yosh' family. But racism did not. Parts of their farm were burned down, and vigilantism followed them.
"It was not long after that," John said, "that my grandmother committed suicide, which haunted my father his entire life. He could never really speak of his mother without tearing up."
Driven by history, his own and that of moments larger than himself, Yosh was a patriot — to humanity.
To nominate someone for remembrance, please email remember@wbur.org.
This segment aired on February 28, 2018.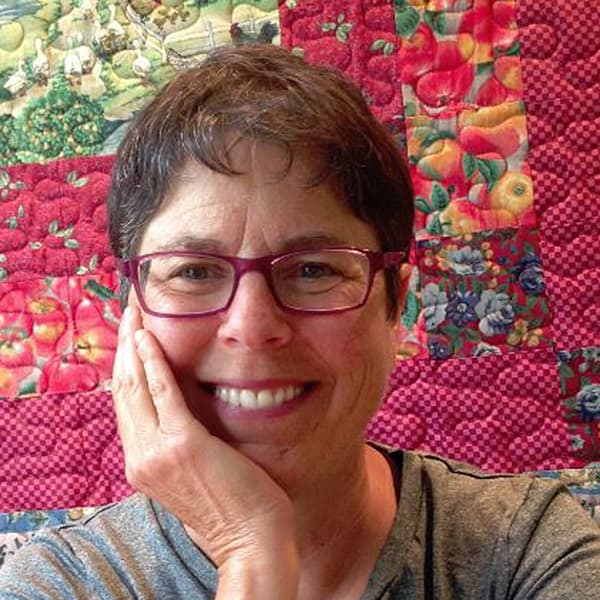 Elissa Ely Creator of WBUR's The Remembrance Project
Elissa Ely is a community psychiatrist in Massachusetts and the creator of WBUR's The Remembrance Project.