Joseph Ronald Panchamsingh, A Massachusetts Man Of Many Names
03:29
Play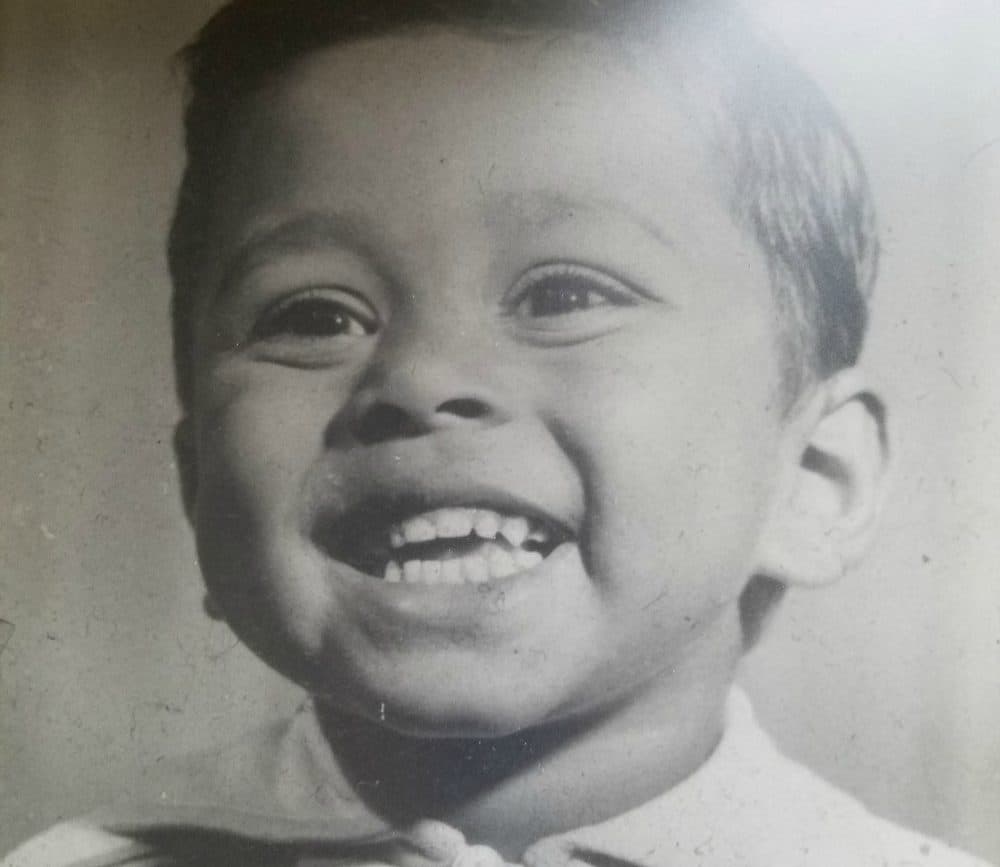 This article is more than 3 years old.
Names carry the past and future: they're histories that have been written, but have yet to be read.
"He had many names — Joseph Ronald Panchamsingh," recalls his sister, Julie Panchamsingh.
Joseph, for the Christian faith of his Trinidadian parents. Ronald, for the debonair B-film star Ronald Reagan (and former president), who his parents adored.
"And 'Pancham' is the name, when you translate it," Julie explained, "it's a Sanskrit word, and it means 'one who is fueled by friendships,' one who can sort of bring people together. And the last name 'Singh' is a name that comes from Northern India. It means 'lion.' "
Julie called him by a family nickname — Buster, after Sir Bustamante, a Jamaican hero who defended the rights of the common man. First in Trinidad, and then in Boston, brother and sister were very close, and he found many ways to protect her. As a child, Julie once wondered about the radio they listened to.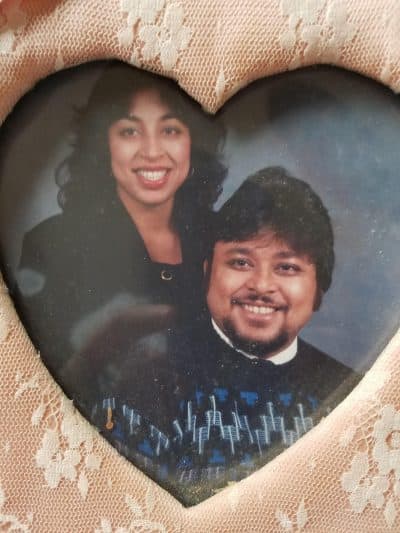 "I was convinced that little people lived in that radio," Julie said, "and he wanted to show me that they did not live in the radio. So he took the radio apart. But then, he shocked us by putting it back together! He was about 7! 7! 7! Can you believe that?"
After the family immigrated to the United States, Joseph took apart and put together larger forms of technology as a computer engineer.
"His life took a path where he settled into being a chef at Ali's Roti Restaurant in Mattapan, which is a Western Indian restaurant," said Julie. "Every West Indian knows roti, every West Indian knows curry. They gravitated toward the restaurant, which became his larger community."
He cooked and cared for this community.
"There's one guy that stands out. He was always around with my brother, kinda helping him out at the restaurant. And at the end, when this guy was dying, my brother took him, showered him, shaved him, took care of him. That's the kind of man he was," Julie said. "It really touched my heart."
For a number of years, Joseph stayed at home in Dorchester, caring for his five children while his wife worked. It was an untraditional role for a West Indian man, but his sons and daughters grew devoted to him. When Joseph developed renal failure, his eldest son donated the kidney for transplant.
Father and son shared the same first name.
To nominate someone for remembrance, please email remember@wbur.org.
This segment aired on March 28, 2018.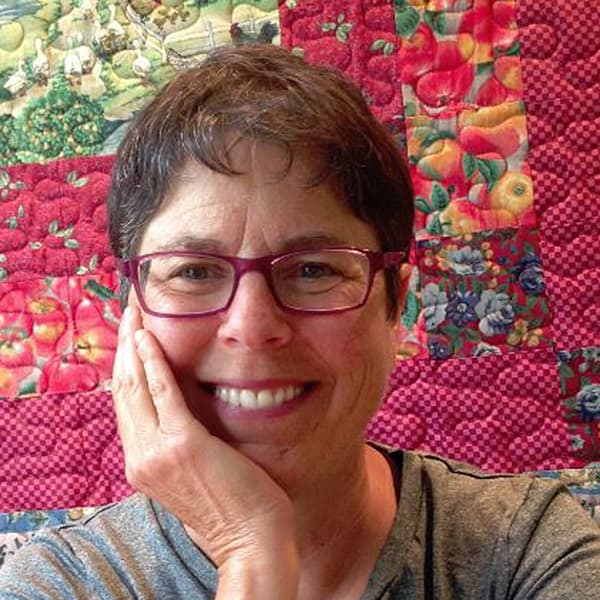 Elissa Ely Creator of WBUR's The Remembrance Project
Elissa Ely is a community psychiatrist in Massachusetts and the creator of WBUR's The Remembrance Project.