Anna Fitzgerald, Psychiatrist With Endless Time For Her Patients
03:58
Play
This article is more than 3 years old.
One night, a patient known to Dr. Anna Fitzgerald was brought by ambulance to Boston Medical Center's psychiatric emergency room.
Hundreds of patients were known to Fitzgerald — they met her once, then identified her as their doctor ever after. In the under-resourced bustle that is emergency psychiatry, Fitzgerald rested her calm gaze on -- and only on — whoever was in front of her.
"I don't want to get too hokey about this," recalled her friend and colleague Dr. Peggy Johnson. "But it was like watching a skilled artist of any type perform their craft."
Johnson was in the ER with her on that particular night. To describe the patient as agitated was an understatement.
"And she walked into the room fearlessly, and they responded to her almost immediately, said, 'Okay I will talk with you if you get me coffee,'" Johnson said.
In the waiting room, patients with major mental illnesses, homelessness, substance abuse and medical complications waited to be seen. That's what emergency psychiatry is: Endless need in constant crisis. There's no time to spare.
Fitzgerald went to Dunkin Donuts.
"So she gets the coffee, and she brings it back," Johnson said. "I kid you not: The patient took the medication, drank the coffee and proceeded with this extensive evaluation."
Over a 21-year career at Boston Medical Center, Dr. Fitzgerald cared for a marginalized population with concierge-like attention.
"How many times did I see her just perform a human act of kindness," Johnson said. "It was so straightforward. And this was just her way of being. "
Treating patients in the ER and the short-term crisis stabilization unit, Fitzgerald found their strengths instead of their sicknesses. In her patients, she saw resiliency and survival.
"She treated everyone as though they had something to teach her," Johnson said. "And she was willing to learn from everyone. I think that in part is what added to her artistry."
Aside from providing eloquent care, she was an eloquent writer. Staff always recognized an Anna Fitzgerald chart note -- it was written with the beauty that prose can bring to description.
In April 2017, after a cancer had recurred, Fitzgerald sent an e-mail around to her colleagues.
"To those who are directly taking care of my patients, special thanks," she wrote.
"Please tell them the truth, and tell them I am grateful for them and their inspiration and courage, and that we will continue to take good care of them."
To nominate someone for remembrance, please email remember@wbur.org.
This segment aired on April 4, 2018.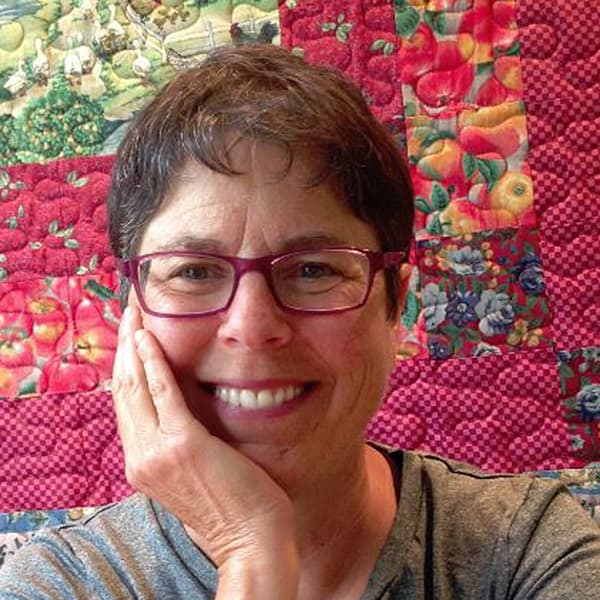 Elissa Ely Creator of WBUR's The Remembrance Project
Elissa Ely is a community psychiatrist in Massachusetts and the creator of WBUR's The Remembrance Project.