On The New Sox Manager, The World Series, And The Psychology Of Sports Rehabilitation
22:27
Play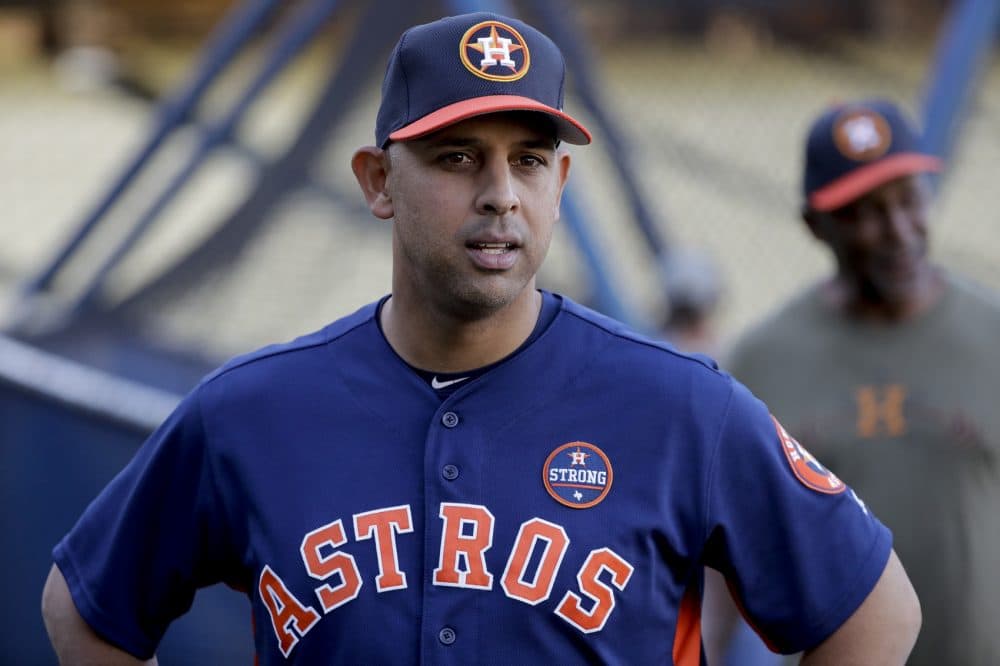 Today on Season Ticket, host Chris Gasper (@cgasper) and Red Sox reporter Pete Abraham discuss new Sox manager, Alex Cora, and make their World Series predictions. Then, Patriots reporter Nora Princiotti joins to talk about her recent reporting on sport psychology and the mental side of recovering from devastating injuries.
Guests
Interview Highlights
On why the Red Sox hired a manager with no managerial experience in the MLB
Pete Abraham: [The Red Sox] have a lot of good young talent, and they felt like that talent either stagnated or regressed last season under John Farrell. Specifically, you're talking about Mookie Betts, Xander Bogaerts, Jackie Bradley Jr., Andrew Benintendi, Eduardo Rodriguez—these are all guys that, if the Red Sox are ever going to get anywhere, have to be the central players, the core guys who are gonna make them a good team...So they look at [new manager] Alex Cora as someone who can be a better motivator, somebody who can maybe be better in player development, and he can maybe bring these young players closer to where they can be than John Farrell was able to do.
"I think everything lines up for the Dodgers."

Pete Abraham, with his World Series prediction
On which Red Sox players will be leaders in the clubhouse
Chris Gasper: I like Alex Cora a lot. I like this hire. I still think, though, there might be a leadership void. I think it's asking a lot for a first-time manager, even one who, at 42 years old, is not that far removed from his playing days, to be the leader in the clubhouse. I still think you need player leadership.
Pete Abraham: I think, at some point, maybe with the guidance of Alex Cora, Mookie [Betts] needs to step up and become that guy that other players in this organization have. It's not somebody you can acquire from outside. I don't know if you can expect a Hanley Ramirez or a David Price to become the leader of the team, because a starting pitcher only plays once every five days [and] Hanley is kind of on the downside of his career and you're not sure where he's going to fit into the lineup. To me, it's gotta be somebody like Mookie with lieutenants like Xander Bogaerts and Jackie Bradley, guys who are at the core of this team and not the fringe.
On the World Series matchup between the Dodgers and Astros
Pete Abraham: I like the Dodgers very much. And the reason is they got through [the ALCS] relatively easily and unscathed and the Astros had to go seven games with the Yankees and kind of wear out their pitching staff to some degree, particularly their bullpen. The Dodgers come in with all of their starters lined up, their bullpen well rested, with their lineup getting an addition in shortstop Corey Seager, who was on the disabled list until the World Series...I think everything lines up for the Dodgers. It has been a long time since they won a World Series. They've been building for it for several years now, with new leadership in Dave Roberts. This is as good as it's going to be for the Dodgers. If they can't pull it off here I don't know when they're gonna do it.
Chris Gasper: Yeah, I think this is a classic matchup of strengths. You have the Dodgers, one of the best pitching staffs in the majors, great starting pitching with three-time Cy Young award winner Clayton Kershaw...the Dodgers' bullpen was fantastic in the National League Championship Series [with] seventeen scoreless innings. And then you have the Astros, whose offense was tremendous this year—896 runs.
"Mentally, much more than the physical rehab process—that's what's challenging about it."

Nora Princiotti
On why reporter Nora Princiotti inquired about the psychology of rehabilitation from injuries
Nora Princiotti: It seems like every week there's another major injury. This year there's Aaron Rodgers, J.J. Watt, Odell Beckham Jr. and then, obviously in basketball, locally, Gordon Hayward goes down. And you just see so many athletes on Twitter with these responses that [are] different from the sort of "How is this going to affect the team" response that you get, naturally, from fans and media. A lot of it's, "You can do this. You'll pull through." So I figured [I'd] ask around in the Patriots' locker room for the guys who have spent entire seasons or other long periods of time on injured reserve. And that was the answer I got—mentally, much more than the physical rehab process—that's what's challenging about it.
On how Patriots fullback James Develin got through his recovery
Nora Princiotti: James Develin, who spent 2015 on injured reserve after he broke his leg, said that his wife was pregnant at the time so he felt a little better because then they just hung out and watched Netflix. At least he had that family community and something to throw himself into. [He could] feel like just sitting on the couch and eating snacks...was helping his wife.
On how injuries strip athletes of a large part of their identities
Chris Gasper: I think people look at these athletes and, a lot of times you might think, okay, this is just a job for these guys. But, as you mention, it's really a big part of who they are and how they see themselves through the prism of the rest of the world...And when that gets stripped away it's hard, probably for anybody.
On how James Develin's injury put his role on the team in jeopardy
Nora Princiotti: He was at a point where, he had just worked himself up to an important role from being a practice squad guy. And, all of a sudden, is he going to come back from this injury and be able to do what he was able to do before? Because that's a fine line...There was a lot of fear of, "Will I be able to do this anymore, or at least at the same level?" When you're Tom Brady, you take a step back, you're still going to be okay. If you're James Develin, you really do worry about what your place on the team is gonna be going forward.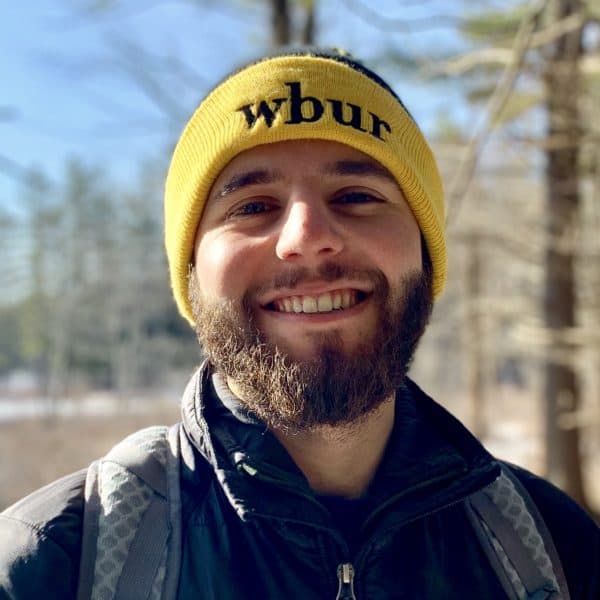 Josh Swartz Producer, Podcasts & New Programs
Josh is a producer for podcasts and new programs at WBUR.