The Injury Edition: Hightower, Pedroia And Banged-Up Bruins
27:35
Play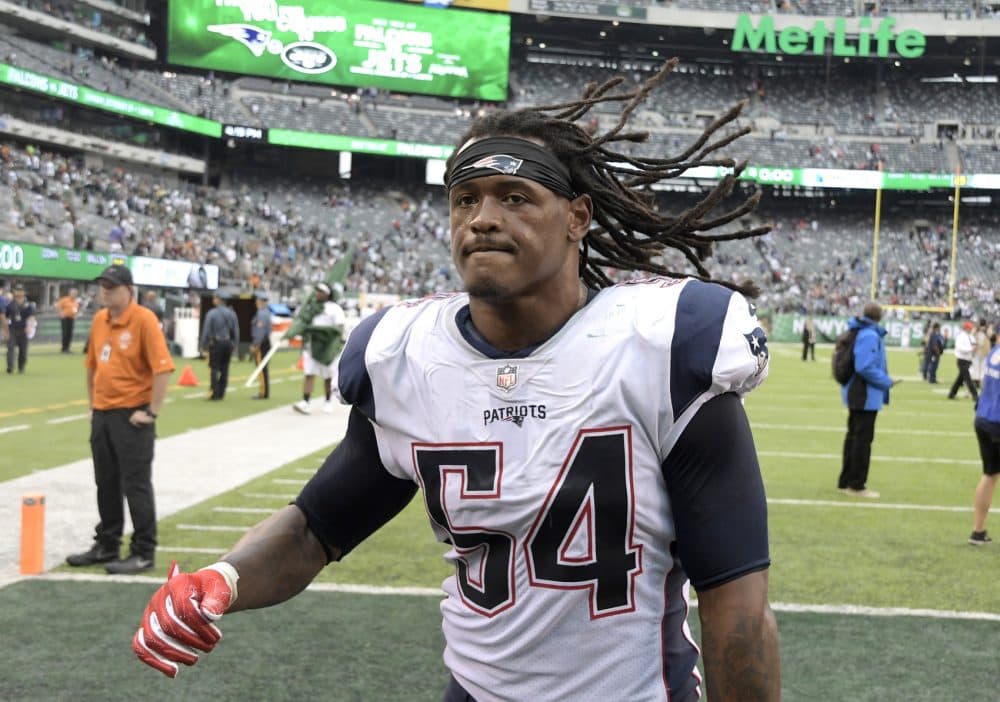 In today's episode of Season Ticket, The Boston Globe's Chris Gasper (@cgasper) and guests give updates on Patriots linebacker Dont'a Hightower's season-ending injury, Red Sox second baseman Dustin Pedroia's knee surgery, and the banged up Bruins' underwhelming start to the season.
Guests
Interview Highlights
On the Patriots losing Dont'a Hightower for the season
Ben Volin: No question, this is a big loss—defensive captain, leader, one of their best pass rushers, solid in the run game. They were really counting on Hightower to be a big presence for them on the edge. With the trade deadline looming, I wouldn't be surprised to see Bill Belichick be very active trying to find at least someone to replace him. They're going to need some reinforcements on defense.
"With the trade deadline looming, I wouldn't be surprised to see Bill Belichick be very active"

Ben Volin, on how the Patriots will respond to the Hightower injury
On what Hightower's injury means for safety Devin McCourty
Ben Volin: I think Devin McCourty's role really becomes important. He's the guy who has really become the leader of the defense. He has only missed one snap all season. Big time communicator and a leader back there. [He] plays all kinds of roles, whether it's deep safety or in the box. To me, Devin McCourty takes on an even bigger role now.
On what Hightower's injury means for his legacy
Chris Gasper: This is now part of his story, this idea of not necessarily being the most durable linebacker in the league. So, it's not just about this year, but moving forward, is Dont'a Hightower a guy you wanna count on if you're Bill Belichick?
On why Hightower's injury has financial consequences
Ben Volin: [The Patriots] knew there would be a possibility that he would miss some time. Football's a very violent sport and he plays one of the most violent positions and he's always suffering little dings and knicks. He did sign a big four-year contract in the offseason, but the way it was laid out, [there are] a lot of incentives based on him being healthy and playing a lot of snaps and making Pro Bowls and All-Pros. So it's going to cost him the chance to make an extra $2.5 million this year.
On the Bruins' poor defensive play so far this season
Fluto Shinzawa: This starts with the goaltending. [Goalie] Tuukka Rask started this year as a mixed bag. His save percentage was down, goals against was up. And then he gets hurt. And then you have to bring in [goalie Antonin] Khudobin, who was a question mark as a number two. And then you throw him in as a number one.
On how the Bruins changing systems contributed to their poor play
Fluto Shinzawa: Part of the issue is that they're changing systems. It's a 1-1-3 that they're playing versus 1-2-2. That means the [defensive players] are a little bit more aggressive. The forwards are looking to go on the attack right away. So, what does that mean for a goalie? You're probably left out in the open a little bit more. So, I think there has been a little bit of Tuukka and the defense and the forwards not being on the same page.
"Down in [the developmental league], he's been playing on the first line and tearing it up."

Fluto Shinzawa, on Bruins prospect Jakob Forsbacka-Karlsson
On young players in the Bruins' system who may be ready to contribute this season
Fluto Shinzawa: Jakob Forsbacka-Karlsson, who is one of their three second-round picks in 2015—this is a very smart player. The comparable [player] is [Patrice] Bergeron. Right-shot center. Smart, cerebral player. Can pick things up and adapt. He just needs reps. But, I was talking to a scout last week, and he was wondering, "Why isn't Forsbacka-Karlsson up at this point?" So there's a case to be made there. Maybe he can help...Down in Providence [on the Providence Bruins], he's been playing on the first line and tearing it up.
On Dustin Pedroia's knee surgery
Alex Speier: This addresses a significant problem. He missed a third of the season this year and was a drastically reduced player at times when he was on the field, as a result of this degenerative cartilage issue...This is something that Dave Dombrowski said during the year that the Red Sox would have to manage for the rest of Dustin Pedroia's career. If they are able to have a successful restoration of his cartilage, then that's one important means of addressing it going forward. But it is a significant surgery when you're talking about a best case scenario being a "may return."
On how Dustin Pedroia's injury history affects his outlook moving forward
Chris Gasper: Dustin Pedroia is no stranger to surgery. This is at least his seventh surgery that we know of going back to 2007. He's a guy that plays as hard as anybody, and that's why people love him here in Boston. But, how much can you rely on Pedroia at this point as a 34-year-old coming off knee surgery?
"This is at least his seventh surgery that we know of going back to 2007."

Chris Gasper, on Dustin Pedroia
Alex Speier: His athleticism, his body control is so good that he's [been] able to figure out how to adjust to the various maladies that he's always fighting through. That said, as you age as an athlete, it becomes harder and harder to remain on the field and maintain high levels of productivity. The Red Sox had talked about managing his playing time more aggressively in the last couple of years [but] hadn't done a ton. To me, at this stage of his career, I think you do need to start figuring out more aggressive ways of giving him time off.
On Dustin Pedroia's injury history affects his outlook moving forward
Alex Speier: You need to put yourself in a position where you can comfortably have Pedroia take days of rest...There are interesting names you can explore. For instance, at the trade deadline, the Red Sox talked with the Tigers about the possibility of acquiring Ian Kinsler as someone who would be able to help at second base. He has one year left on his deal. It's a relatively favorable contract for a team. He would be an interesting one to acquire. There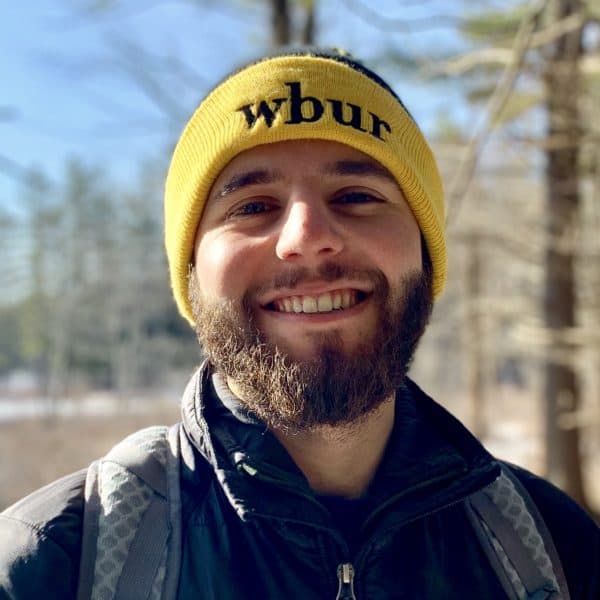 Josh Swartz Producer, Podcasts & New Programs
Josh is a producer for podcasts and new programs at WBUR.