Patriots Win In Spite Of Red Zone Woes, Celtics Continue To Impress
22:02
Play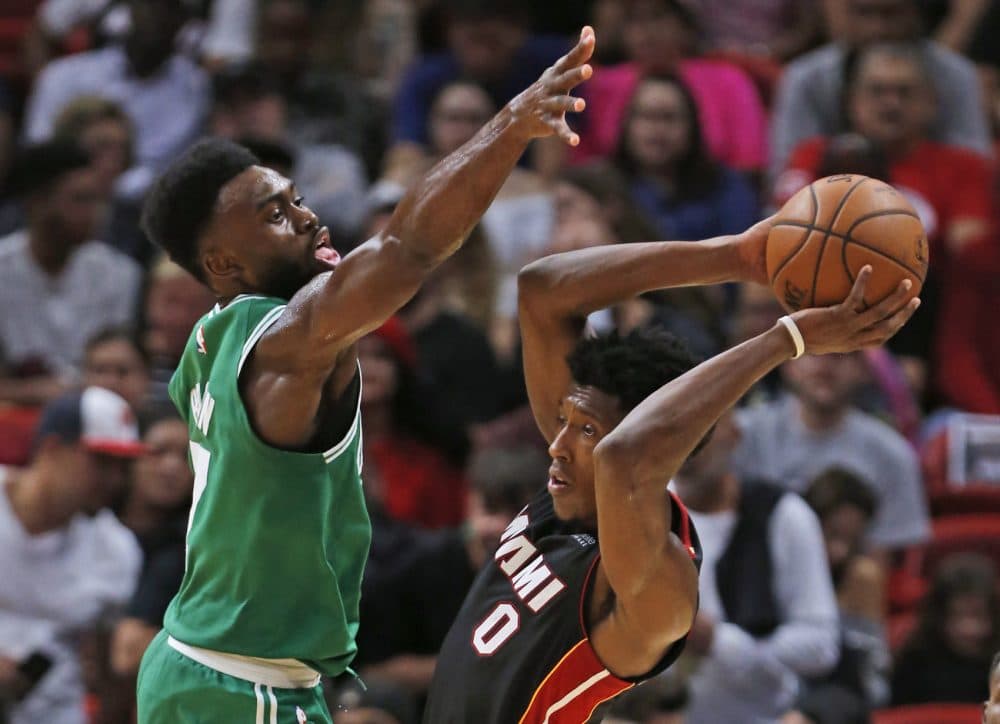 In today's episode of Season Ticket, The Boston Globe's Chris Gasper (@cgasper) welcomes two guests to discuss an uninspiring Patriots victory over the Chargers and an impressive four-game winning streak for the Celtics.
Patriots topics include their red zone woes, impressive running back corps, potential trade deadline targets, and whether the offense or defense is more concerning moving forward. Celtics topics include role players stepping up, what makes Kyrie Irving special, and Marcus Morris' delayed debut.
"It's champagne problems here in New England. They're still winning...but they're not winning well enough."

Ben Volin
Guests
Interview Highlights
On the Patriots' problems in the red zone
Ben Volin: I guess it's kind of champagne problems here in New England. They're still winning, they've won four in a row, but they're not willing well enough. The first quarter of the season we were concerned about the defense, now I'm a little bit concerned with the offense...Their red zone woes are really disconcerting. Settling for six field goals—they've never kicked that many field goals in a game in the 18-year history under Bill Belichick. They got away with it yesterday; They were able to win with defense and an untimely safety by the Chargers...Moving forward, the offense is certainly more of a concern than the defense.
On the success of Patriots' running backs
Ben Volin: I think the running backs are really the engines of the offense right now. Their best plays against the Chargers seemed to be those swing passes out of the backfield to James White and Rex Burkhead. When they get those guys the ball, good things generally happened. The wide receivers have become [like] complimentary pieces.
"The wide receivers have become [like] complimentary pieces."

Ben Volin, on the emergence of running backs in the passing game
On the Patriots' logjam at running back
[Mike] Gillislee is not working out right now. They have a very nice four-running back rotation, and he got the fewest snaps again yesterday. Dion Lewis has clearly emerged as the workhorse and then James White and Rex Burkhead have been fantastic in the passing game. The Patriots had 86 snaps on Sunday against the Chargers—Mike Gillislee only played 13 of them.
On what positions the Patriots might target at the trade deadline
Ben Volin: I wouldn't be shocked to see them pick up another receiver. Phillip Dorsett obviously hasn't really worked out. And then I think they always need help in the trenches and at linebacker. I think those two spots, especially with Hightower now out, they could always use another big body along the defensive line to help with the run game.
On how the Celtics have strung together a series of wins
Adam Himmelsbach: Kyrie had a nice surge in their last win, but he hasn't been dominant Kyrie yet; it's not like he's carrying them. They're having guys like Aron Baynes, like Daniel Theis step up into these important roles and play really, really well and it has given them a lift. And then, of course, you have to mention Jayson Tatum, who has just been so incredibly consistent as a rookie.
"Those games are coming. He's Kyrie Irving."

Adam Himmelsbach, on waiting for Kyrie to dominate
On what makes Kyrie Irving special
Adam Himmelsbach: Kyrie is a guy, when a play breaks down, there's really no one like him who's able to do things with the ball. And we're starting to see hints of that now. That's the crazy thing—they won these four games, but besides small stretches here and there, he hasn't had a game where he dominates when you're like, "Man, Kyrie was absolutely incredible tonight." And those games are coming. He's Kyrie Irving and he's going to have those games.
On Marcus Morris making his Celtics' debut
Adam Himmelsbach: They're doing ok without him right now. They wanna have him back, they wanna have him in there, but they wanna be safe with it and cautious with it and not throw him out and then have him out long term. I think their thought is: practice Tuesday, put him through that hard practice, and then maybe return him against Sacramento Wednesday night.
On how Kyrie Irving is like a quarterback
Chris Gasper: Kyrie Irving is kind of like a quarterback in the NFL right now. Whatever happens with the [Celtics], they're gonna ascribe it to him. If the team wins, they're going to give him all the credit even if he doesn't deserve it. If the team underachieves, they're gonna give him all the blame even if he doesn't deserve it.
On the Celtics' 'Disabled Player Exception,' resulting from the Hayward injury
Adam Himmelsbash: It sounds more important than it is. Essentially, the Celtics are over the cap [and] this gives them $8.4 million in room to sign a guy or to make a trade where they bring in that kind of salary. But, if there was a free agent on the market right now who deserved $8 million, he probably wouldn't be a free agent. The season has already started...Danny Ainge has also been pretty clear about, "Look, we have these young guys. We wanna see what they can do. We don't really want to bring in another veteran and take minutes from some of these young players."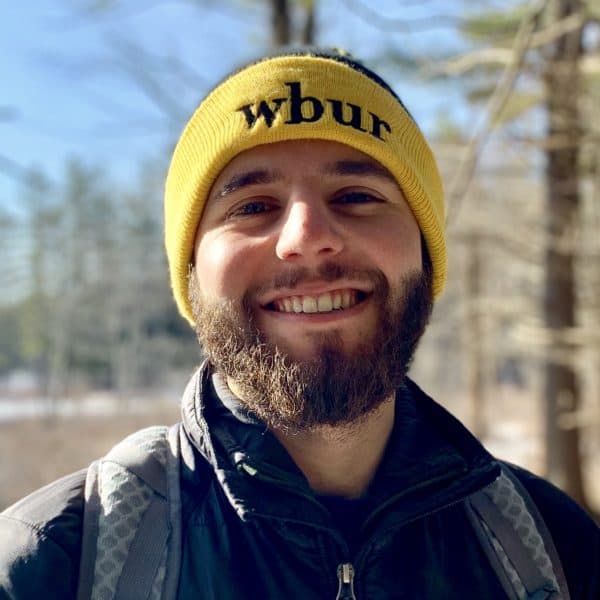 Josh Swartz Producer, Podcasts & New Programs
Josh is a producer for podcasts and new programs at WBUR.