Red Sox Re-Sign Moreland With More Moves Likely
21:11
Play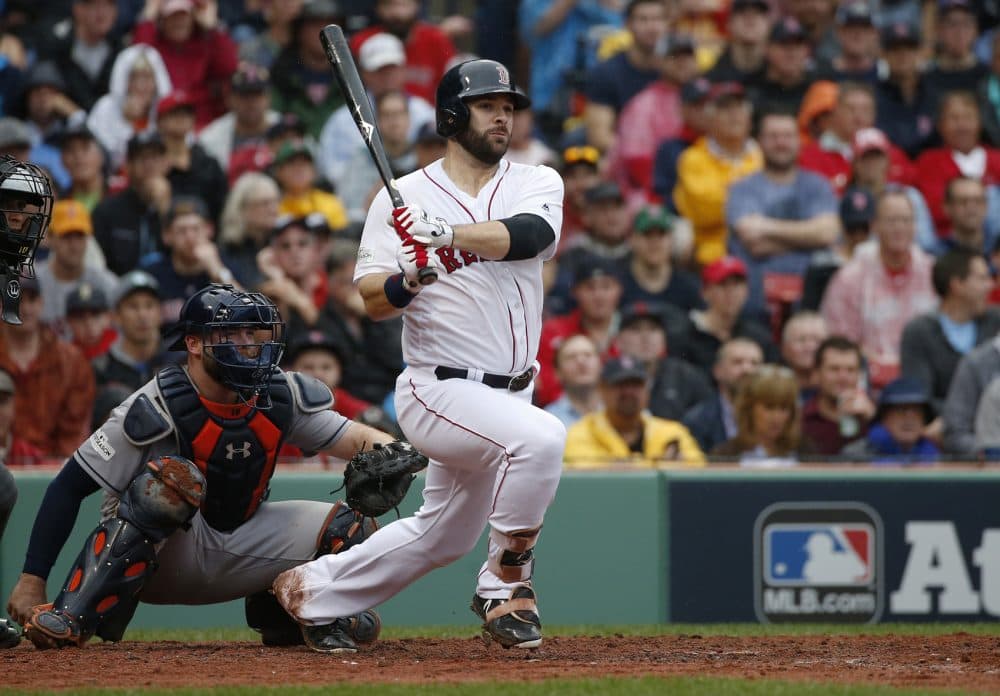 Today on Season Ticket, guest host Joe Sullivan (@GlobeSullivan) and Red Sox reporter Pete Abraham discuss how re-signing first baseman Mitch Moreland impacts other moves the Sox might make this offseason. Topics include Hanley Ramirez's fate in Boston, Manny Machado trade possibilities, and the staring contest between Dave Dombrowski, Sox President of Baseball Operations, and Scott Boras, the powerful sports agent who represents free agent slugger J.D. Martinez.
Guest
Interview Highlights
On how the Red Sox re-signing Mitch Moreland affects negotiations with J.D. Martinez's agent, Scott Boras
Pete Abraham: My initial thoughts are that Dave Dombrowski, until yesterday, had no leverage in his negotiations with Scott Boras for J.D. Martinez because everybody knew the Red Sox had to do something to help their offense, even in a small way, and they hadn't done anything to that point ... [Now] the Red Sox do have a little bit of leverage and can say to J.D. Martinez, "Hey listen, we'd love to have you but we don't need to have you."
"I don't think what we see right now is the team that we're going to see walking onto the field in spring training on February 14th."

Pete Abraham
On whether there are other moves to be made after re-signing Mitch Moreland
Pete Abraham: The Red Sox, theoretically, could put Mitch Moreland at first base, have Hanley Ramirez DH and go play baseball, but I think there are still moves to be made and I think this gives them a chance to go back to J.D. Martinez and reset the boundaries of their negotiation and perhaps get something done.
On powerful sports agent Scott Boras
Joe Sullivan: Doesn't he strike you as an evil assassin or something in a movie—the way he conducts himself? It's incredible, his demeanor and how he lords over baseball.
Pete Abraham: He does inspire a lot of ire amongst the fans; he's a guy who inspires a lot of passion. In this particular free agent market, he's the guy who controls everything. He's got so many of the better players [and] he's a guy who likes to wait and get the best deal ... You don't hire Scott Boras unless you want to get a really good contract. It's no coincidence J.D. Martinez hired him right before he became a free agent and it's not a coincidence most of those players have him as an agent because they want to get the best deal.
On how J.D. Martinez revamped his career to become a free agent gem
Pete Abraham: He's such an interesting story because he was released by the Houston Astros at a time the Astros were rebuilding. And Martinez to that point had revamped his swing and done a lot of work on the way he approached hitting and became a terrific player—an unexpected one of those guys that comes out of nowhere in the middle of his career to do what he did and became one of the premier power hitters in the league. He's never been a guy who's had a huge contract and this is a chance for him, at the age of 30, to really cash in. And I'm sure Scott Boras, comparing him to his other clients of the same age and the same accomplishments, would love to get him a seven-year contract. I don't know that he's going to get a seven-year contract but when you look at what he's done since 2014, only Giancarlo Stanton and Mike Trout have a higher slugging percentage in baseball in that time.
On how J.D. Martinez would fit with the Red Sox
Joe Sullivan: Would he be a DH if they signed him and kept the rest of the team intact?
Pete Abraham: There's been some talk that he would prefer to be an outfielder. I asked Boras that directly, I said, "Is that a priority for him?" and he said, "Well, he would adapt to whatever team that he went to, that that's not necessarily a priority."
"A case can be made ... that they should release Hanley Ramirez.

Pete Abraham
On what would happen to Hanley Ramirez if the Red Sox sign J.D. Martinez
Pete Abraham: I don't know where he would fit on the team at that point ... A case can be made—and I made this case on December 10th in a column I wrote—that they should release Hanley Ramirez. They would be better off releasing him now to make sure that his contract option does not vest. I think they should move on from him and give those at-bats to other players. I mentioned, at the time, J.D. Martinez. Whether the Red Sox would get to that point and release him, I don't know. I'm sure they'd love to trade him but I don't see any teams out there willing to take on a one-dimensional player for that kind of money, $22 million. So these next weeks, maybe 10 days, are going to be interesting because the Red Sox will have some difficult decisions to make.
Joe Sullivan: Do you think Dave Dombrowski shares your thoughts about Hanley Ramirez?
Pete Abraham: At this time of the year, you have to weigh what executives say carefully because what they say is usually very carefully worded so that they don't give you too much of an indication of what they think. When asked about Hanley Ramirez at the winter meetings, the Red Sox were effusive in their praise. They certainly feel he can play first base, even though he hasn't done that for two years. They certainly feel he could be the DH; they feel like he's going to have a big bounce back season after having some minor shoulder surgery.
On the possibility of a trade
Pete Abraham: I don't think that there's a free agent that represents what J.D. Martinez does. Any other free agent would be a lesser player ... The one thing that we're missing is the idea that they could make a trade. They could probably put a package together and bring back a middle-of-the-order hitter from another team. Now, who that would be is uncertain; usually those players are not the kind of players that teams want to trade. That's the one x-factor with Dave Dombrowski, he likes to make trades. He's a guy that's not afraid to make deals like some GMs are, so if he gets to a point where he just thinks J.D. Martinez is too expensive for too many years, he could turn the other way and make a trade to bring in his clean up hitter.
On the availability of Baltimore Orioles superstar Manny Machado
Pete Abraham: It would be an historic trade because there haven't been many players of his abilities who have been traded at this point in their careers ... But, the problem with Manny Machado is he's going to be a free agent at the end of the year ... So, you're putting a lot on the board. If you trade a lot for Manny Machado, you might only have him for one year and that's a lot of risk.
On whether the Sox will make more moves this offseason
Joe Sullivan: Something's going to happen soon with the Red Sox. I can't imagine Dave Dombrowski not doing anything, right?
Peter Abraham: I agree with you. I don't think what we see right now is the team that we're going to see walking onto the field in spring training on February 14th.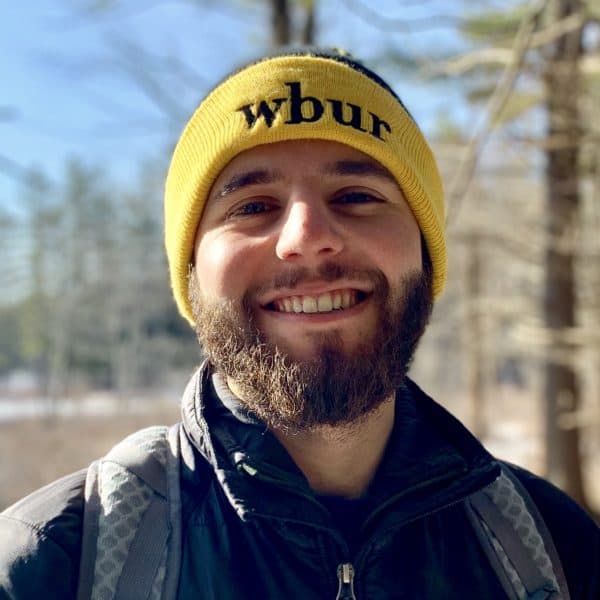 Josh Swartz Producer, Podcasts & New Programs
Josh is a producer for podcasts and new programs at WBUR.