Friction In Foxboro With Belichick And Brady
26:06
Play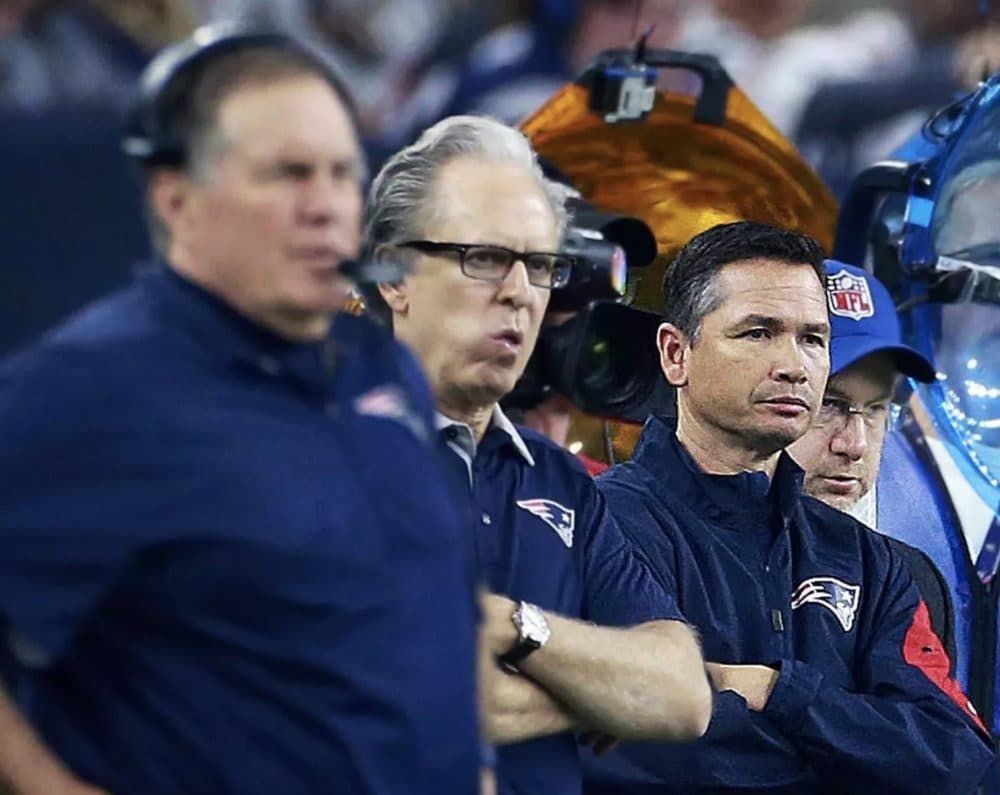 In today's episode of Season Ticket, Dan Shaughnessy joins Chris Gasper (@cgasper) to discuss Bill Belichick's decision to curb the privileges of Tom Brady's personal guru, Alex Guerrero.
Guest
Interview Highlights
On Brady and Belichick clashing over Brady's trainer, Alex Guerrero
Chris Gasper: We have the two biggest protagonists of the Patriots dynasty potentially butting heads here ... We know Bob Hohler has reported in the past that the training staff has been upset with Alex Guerrero being around and, at least ostensibly, giving conflicting advice to players on health. But that's been happening, that's not new. I wonder, is there something new that's been happening this year that set Belichick off to say, "No, we're going to restrict this guy's access to the team."
Dan Shaughnessy: I think more guys wanting to go see Alex Guerrero is new, just an increasing number of guys. I think the possibility that Tom is sending guys there; I think the possibility that players are defying the orders of the Patriots training staff and saying, "Well, Alex wants to do it this way"—I think that's where Bill reached the 'enough' point with this.
"The more light that they shine on TB12 and Alex Guerrero, the worse it gets"

Dan Shaughnessy
On Guerrero's troubled past
Dan Shaughnessy: The more light that they shine on TB12 and Alex Guerrero, the worse it gets because it just looks like, why would Tom Brady be in business with this guy? And again, I'm sure it's good for Tom, whether it's the placebo effect or the pliability, it's all working for him. Good, knock yourself out. Well, [Julian] Edelman and [Dont'a] Hightower are part of TB12 and they're both out for the year. So it doesn't work the same for everybody. And that's nobody's fault, but the notion that you can be bulletproof by joining TB12 and and you won't get a concussion and you won't have any injuries is nonsense. I just question what they're selling and I think it's a little bit scary for young people to think you can insulate yourself against injury.
Chris Gasper: Just to get the facts out on the table about Alex Guerrero: in 2003, the FTC sanctioned him for marketing a beverage he falsely claimed could prevent or cure cancer, heart disease, arthritis and diabetes ... in 2014, the FTC shut down the sales of a drink called NeuroSafe. This was a drink that Guerrero promoted and Brady was endorsing that was marketed as a drink that could prevent and heal concussions ... He's been sanctioned in the past for falsely presenting his medical credentials.
On how Belichick addressed the media on the conflict
Chris Gasper: My history with Bill is if you make a mistake in [asking] a question, if the syntax of the question isn't correct or there's something you say in the question that isn't 100% accurate, he will take that one small thing and use it to discredit the entire line of questioning. I thought that is what he did [yesterday].
Dan Shaughnessy: I wasn't there, so I can't be in the business of criticizing other people's questions or non-questions in this case, which was astounding to me. Had this been a New York situation, they would have gotten peppered for like 10-15 questions on the same topic. But nobody wants any trouble down there ... Basically, nothing happened. I understand he's not going to talk about it. Had I been there, I would have tried to say, "Bill, there was a report in this morning's Globe about this change in philosophy and Alex Guerrero being there and not being there. Can you comment on that?" And he's not going to, but you have to give him the chance to not comment on it or qualify it.
Chris Gasper: Sometimes what somebody doesn't say can tell you just as much as what they do say.
"I wonder if part of this is Belichick resenting the fact that he was forced to trade Garoppolo."

Chris Gasper
On the business relationship between Robert Kraft and Brady and Guerrero
Dan Shaughnessy: The notion that [Brady] has the space there on campus at Patriot Place, I've always suspected that this is somehow them circumventing the NFL salary cap again. There's always this notion that Tom takes less money, "Oh, what a guy!" ... I wonder if the deal really is, because his guy [Guerrero] gets this primo space there and if it's some sweetheart deal. I don't have the numbers on that, I don't know if people can get them—I'm not an investigative reporter—but I'm suspicious of it because it just strikes me as some sort of backhanded deal.
Chris Gasper: And that's a legitimate point, people have brought that up. But Bob Hohler, the same person who had this story on Alex Guerrero, looked into that in 2015. He contacted the NFL on it and they said it was not a violation of the salary cap.
On the Jimmy Garoppolo trade possibly irking Bill Belichick
Chris Gasper: On past contracts, Brady and Kraft have basically negotiated the framework of them directly, cutting out Belichick, [director of player personnel] Nick Caserio, and even Brady's agent, Don Yee ... Before [Brady's last] extension, he had a deal that was set to expire after this year, the same as Jimmy's, which would have put Bill in the situation where he could choose which quarterback he wanted. That kind of got taken out of his hands by Robert Kraft and with this contract extension. I wonder if part of this is Belichick resenting the fact that he was forced to trade Garoppolo.
Dan Shaughnessy: Sure, you got Tom saying, "Where's the loyalty?" and Bob Kraft saying, "I'll show you the loyalty, we'll have Jimmy's ass traded out of town." And again, we are just spitballing here, hypothetical. But, you want to start trying to connect dots and why things are changing and why this seems estranged between your coach and quarterback. Well, you could say that Belichick was forced to trade the guy that he drafted, he cultivated, had him here three and a half years and now ... he's out there, 5-0 as a starter, there's a notion that, "Oh my god, is this the next Aaron Rodgers? Did they let this guy go? What's going on here?" And that's not a deal Bill wanted to make, we know that.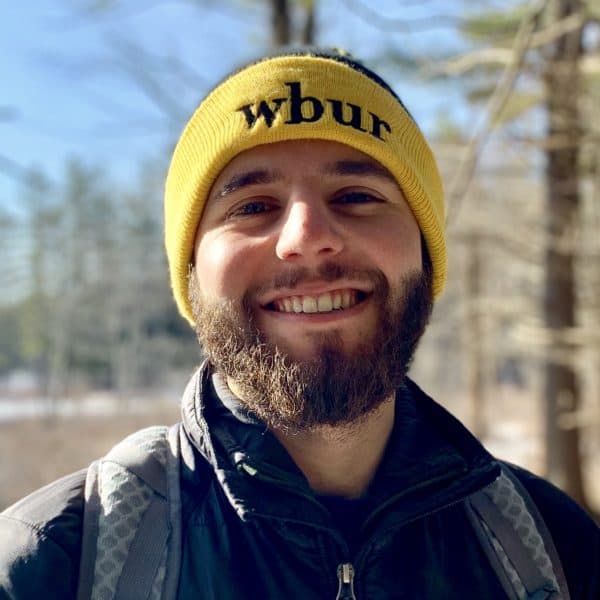 Josh Swartz Producer, Podcasts & New Programs
Josh is a producer for podcasts and new programs at WBUR.