Patriots Run Past The Bills, Slumping Celtics Lose On Christmas
25:30
Play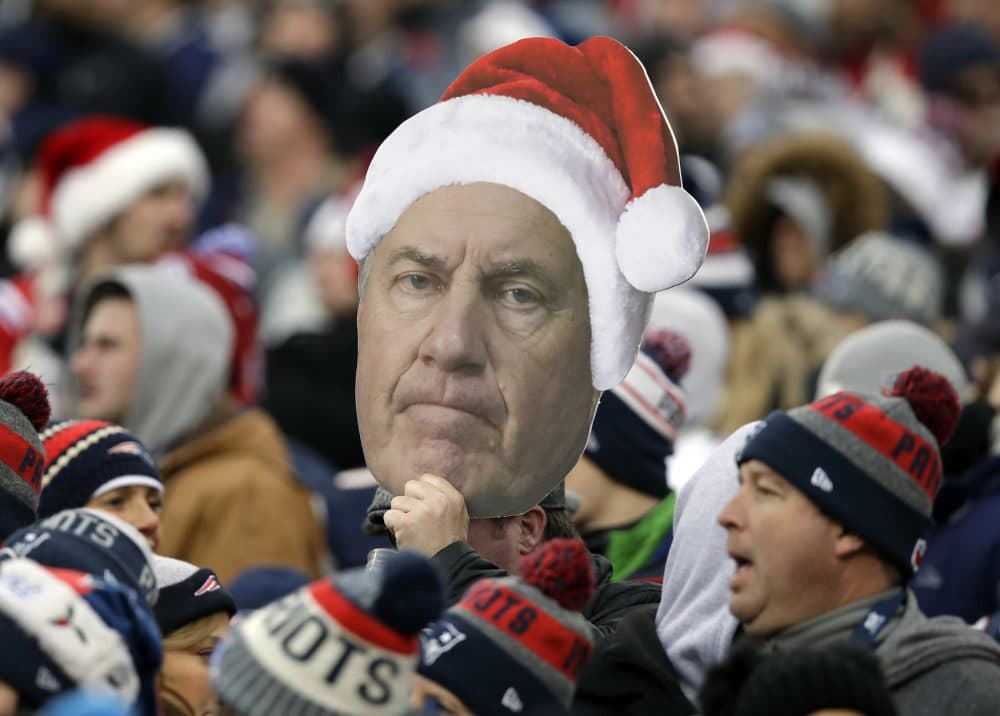 Today on Season Ticket, host Chris Gasper (@CGasper) and Globe columnist Chad Finn break down the Patriots win over the Buffalo Bills, which ensures the Pats at least a first round bye come playoff time. They dig into Brady's concerning interception streak, whether Rob Gronkowski has a case for MVP, and the controversial call that took away a Bills touchdown.
Then, they tackle the Celtics, losers of three of their past four games. They discuss areas for improvement, the team's grueling schedule, and whether the Celtics are more like the team that went on a 16-game winning streak or the team that has gone just 9-8 since the streak ended.
Guest
Interview Highlights
On questions surrounding this Patriots team heading into the postseason
Chad Finn: It doesn't feel like a December Patriots team, where they've got this history—it's almost part of their identity—that you expect them to be playing their best in December going into the postseason. It's the habit of the best teams they've had through the years. And, right now, it feels like more questions are popping up than you expected to have at this point in the season. Brady has not been his usual sharp self as consistently as he usually is. They've had guys in and out of the lineup because of injuries, so they've had continuity issues in a couple of spots. And I don't think we're really certain, still, what their defense is. So, when you have a December where you're still asking questions that you might have been asking in September, that's not typical of the Patriots.
"That is not 'December' Tom Brady. That's nothing. That's 'Backup-at-Michigan' Tom Brady."

Chad Finn, on Brady's interception streak
On concern over Tom Brady's health
Chad Finn: I want to know how healthy Tom Brady is. CBS had a great stat about halfway through the broadcast ... that on third down, I think it was over the last five weeks. he's thrown one touchdown and six interceptions. That is not "December" Tom Brady. That's nothing. That's "Backup-at-Michigan" Tom Brady. We don't usually see this sort of thing out of him. So, immediately when that happens, you start thinking, okay, is this going to be one of those seasons where he slips a little bit late in the year and then you find out in February that he was playing with this injury or that ... He's just what I'm watching because he doesn't look like his usual self quite enough.
On Dion Lewis' high usage
Chris Gasper: He was a bell cow back and that tells me that [the team] looks at him and says, "No, he's not just a third down back. He's somebody that we can rely on." But in the beginning of the year, he was buried on the depth chart. I think that was a misevaluation by the Patriots early in the year, not to go to Dion Lewis earlier ... He has that injury history and we all remember he was ripping it up in 2015. And then he tears his ACL against the Washington Redskins at Gillette Stadium and I wonder if that's what it is, because you know how Belichick feels there. It's one of those things where reliability is more important than ability. And I'm not sure they thought in the beginning of the year that Dion Lewis was someone they could rely on. Now they have to and it's worked out ... He's their leading rusher with 803 yards on the season and he's averaging 5.2 yards per carry. He's been outstanding for them.
On Rob Gronkowski's MVP candidacy
Chris Gasper: I think you can make a case that Gronk is an MVP candidate ... Here's the thing: I think what speaks volumes about Gronk is, how does the offense perform when he's out? When he missed that Tampa Bay game they only scored 19 points and Brady didn't look great. When he missed the Miami game, Brady looked terrible. They scored 20 points; Brady threw two picks. When Gronkowski is not in there, Brady looks pretty mortal and Brady hasn't done much here coming down the stretch. MVP race is wide open. I think you can make a case for Gronk.
On Bills receiver Kelvin Benjamin's overturned touchdown
Chris Gasper: To me, the Jesse James [overturned touchdown] against Pittsburgh the week before, I thought that was the right call. People don't like the rule, I don't like the rule, but I was okay with that being overturned. This one I was not okay with, not because I'm 100% sure it was a touchdown, but because I'm also not 100% sure he didn't get the foot down. And the way replay works is it's supposed to be clear and incontrovertible evidence. And, if it is clear and incontrovertible, it doesn't take as long as it took referee Craig Wrolstad and Alberto Riveron, Senior Vice President of Officiating back in the command center in New York, to figure it out ... I think [Riveron has] perverted the replay system. And I think that was 100% not the right call because there just wasn't clear enough evidence there to say that, yes, that call on the field was absolutely wrong.
"The Celtics played like it was Christmas and they couldn't wait to get home."

Chad Finn
On the recent struggles of the Celtics
Chad Finn: They're in a grind on the schedule—twelve games in nineteen days—and you can see that that's having some effect. But there are also things that are happening that they should easily correct and they aren't. They were absolutely atrocious rebounding against the Wizards. It seemed like, especially in the last six minutes of the game, every time there was a loose ball it ended up with the Wizards ... The Wizards played like this was an extension of their playoff series last year; the Celtics played like it was Christmas and they couldn't wait to get home. They've had a few of those lately. It's a little bit frustrating to watch after seeing all the good things that they've accomplished so far this season.
On the cause for Celtics struggles
Chad Finn: I don't want to say it's an effort thing because they play hard, but it's almost like their mental lapses have been coming at exactly the times when you would hope they wouldn't. I think that's correctable. [Coach Brad Stevens] has talked about how they need a little bit of practice time here to correct a couple of things. The other aspect I think that has affected them to some degree during this slump is Marcus Morris being out. They don't have a scorer on the second unit, anybody who's consistent ... Morris is a volume shooter, but he can get you fifteen points a game. They need somebody like that in the second group.
On the importance of the next week of games for the Celtics
Chris Gasper: There's a big stretch coming up for the Celtics ... They have [the Houston] game on Thursday. They play the Brooklyn Nets on New Year's Eve, and then they play the Cavaliers on January 3rd. I want to see this stretch coming up here because you're going to face some really, really good teams. Let's see if the Celtics can turn it back on or if this is a bigger issue. Because right now, I think you and I are in agreement, this is a little bit of a lull and it's happening because of the schedule. But if you go and face Houston at home and Cleveland at home and lose, then I think it's reasonable to ask whether you truly are an elite team in the NBA.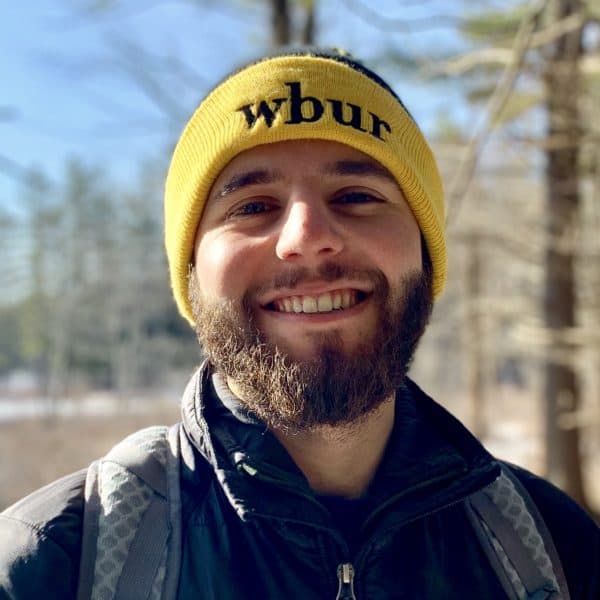 Josh Swartz Producer, Podcasts & New Programs
Josh is a producer for podcasts and new programs at WBUR.