Patriots Kick Off 2018 With Number One Seed
25:50
Play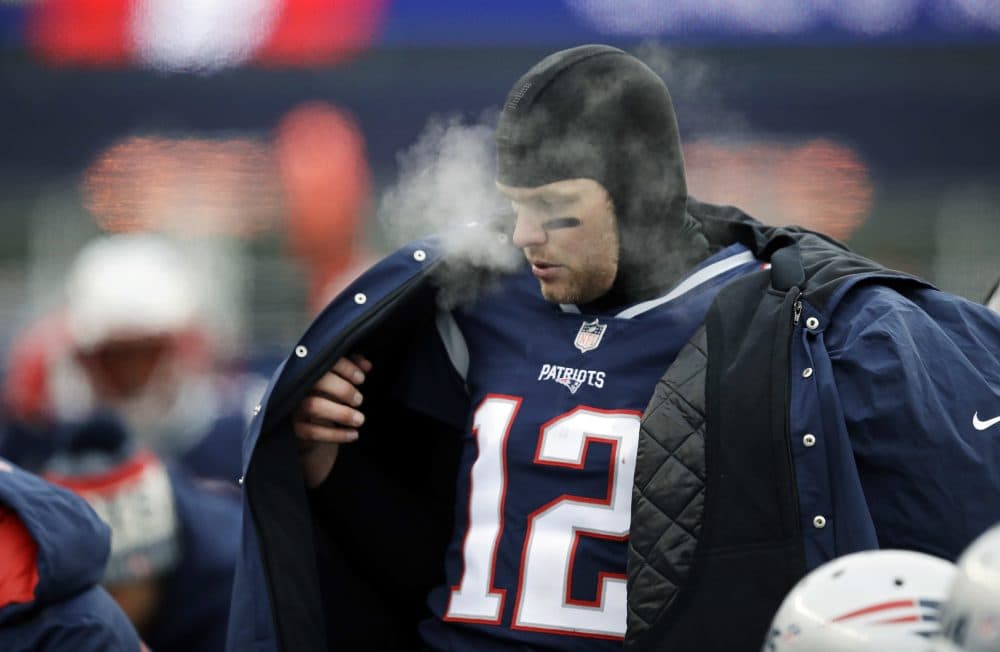 Today on Season Ticket, host Chris Gasper (@CGasper) and sports columnist Tara Sullivan break down the Patriots' final regular season game, a 26-6 win over the Jets, and look at the playoff picture around the NFL.
Guest
Interview Highlights
On the Patriots pass rush and James Harrison
Chris Gasper: One of the areas, when you look at the Patriots, where their season could potentially be derailed here in the playoffs would be on defense, the pass rush. When you look at the team, when they got off to that 2-2 start through the first four games ... they weren't putting enough pressure on the passer. They tried to rectify that a little bit by bringing in veteran James Harrison, a Pittsburgh Steelers legend turned Pittsburgh Steelers cast off. He made his Patriots debut on Sunday and he certainly made an impact.
Tara Sullivan: Clearly, he was fired up to get on the field to show that he still has something left in the tank. And he does! I mean, the last two plays he had back-to-back sacks ... But, on the flip side, you could also say, "Jeez, how thin must the Patriots have been ... for him to be able to drop in after three whole days of practice and get the two sacks?" So, two sides to that one.
"Clearly, he was fired up to get on the field to show that he still has something left in the tank. And he does!"

Tara Sullivan, on James Harrison's Patriots debut
On how this season's Patriots team compares to previous incarnations
Tara Sullivan: It just has a little more of a tenuous feel this year ... I think the defense stopping the run, that's clearly something they have to be stout about heading into the playoffs ... So, that would be one area. I do think Brady is certainly the best reason for hope for the Patriots because of his track record and his talent level, but the number of interceptions late in the year—is he hitting a wall? He's 40 years old, is he tired? At the end of the season, he's had a few different [injuries] with the Achilles and the shoulder. So, it just feels a little bit tenuous ... It doesn't mean I don't think they are the favorites—I do.
Chris Gasper: The Patriots offense, when it's been at its best in the past, it's kind of "death by a thousand paper cuts," ... it's not necessarily a lot of big plays, but they just keep [marching] down the field. This offense feels a little different. I think they're a little bit more reliant on the big play. After Super Bowl LI last year against Atlanta, that was something Bill [Belichick] wanted to incorporate more into the offense, the ability to test teams vertically not just horizontally, which is normally the Patriots offense. They've been able to do that, but due to injuries, I think they've lost a little bit of their potency in terms of being a horizontal attacking team, being able to stretch teams out across the width of the field.
On who the Patriots would prefer to face in the divisional round of the playoffs between the Buffalo Bills, Tennessee Titans, and Kansas City Chiefs
Tara Sullivan: I think they'd take the Bills in that equation. I just think that's a familiar, comfortable, "we know we can win this game, we've done it before." I don't think they'd want any part of the Chiefs, no matter what revenge might be at stake. Why go back to something that went so bad the last time? I just think there's a lot of familiarity and knowing you can beat the Bills.
Chris Gasper: Yeah, I think the Bills. When you look at all those teams, the only one who has a quarterback who has even started a playoff game—that's Kansas City, it's Alex Smith. He's 2-4 in the playoffs. But Marcus Mariota for Tennessee, he's never even started a playoff game. The same goes for Tyrod Taylor. So, it's hard to imagine those teams coming into Gillette and winning.
On the difference between the Boston and New York fanbases
Tara Sullivan: I think the fan base around [Boston] could rival any in the country ... Different from the New York-New Jersey fanbase—much more personal around here. New York-New Jersey, I think people forget sometimes, there are just so many teams. Even in football as a writer, you would find divided loyalties in your readers just between Giants and Jets or between Mets and Yankees or Knicks and Nets. And, of course, in Boston it's an all for one, one for all kind of deal. There's only one team in each [sport].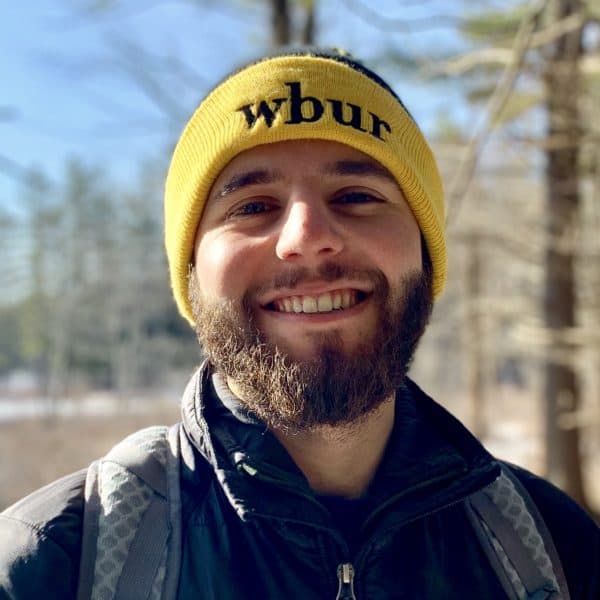 Josh Swartz Producer, Podcasts & New Programs
Josh is a producer for podcasts and new programs at WBUR.