What's In Store From The NFL's Final Four?
27:13
Play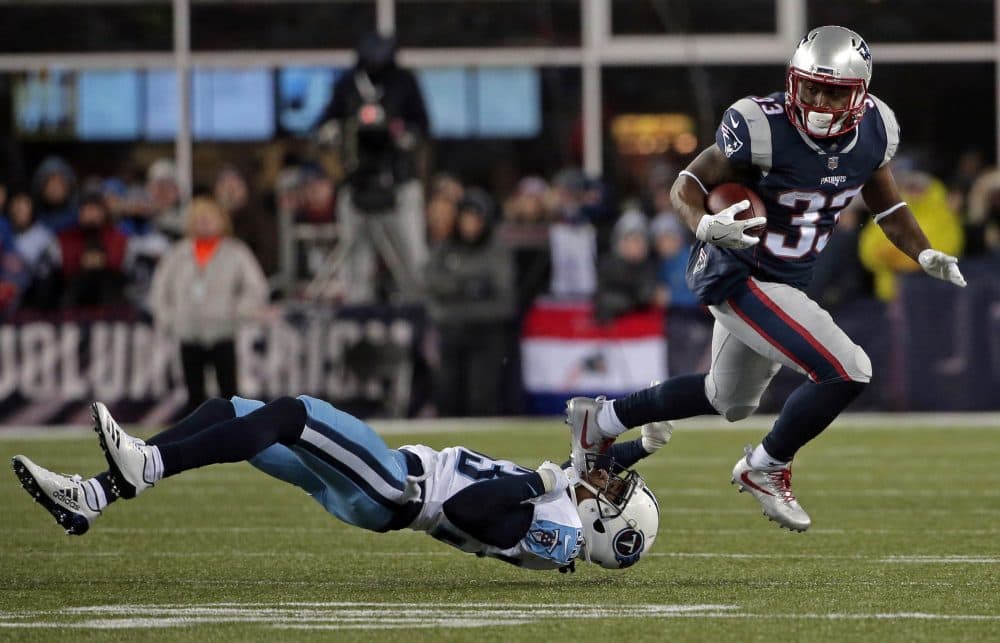 Today on Season Ticket, Chris Gasper (@CGasper) and Ben Volin look ahead to the AFC and NFC Championship games, and what we might see in Super Bowl LII. They discuss the Patriots' dominant win over the Tennessee Titans en route to their seventh consecutive AFC title game, as well as the dramatic conclusion to the Saints-Vikings game on Sunday. Plus, predictions for who will be hosting the Lombardi Trophy come the end of this season.
Guest
Interview Highlights
On the Patriots' historic playoff run
Ben Volin: New year, same stuff for the Patriots. Seven straight AFC Championship games. Twelve out of 16 for Brady and Belichick. That will never be duplicated again.
Chris Gasper: It's incredible. We do take it for granted. Some folks, like our good friend Dan Shaughnessy, would say, though, that they got the old "double bye" to the AFC Championship game. They got there, they did have to play a game, technically. Saturday night they destroyed the Tennessee Titans 35-14 at Gillette Stadium.
On the Pats' performance against the Titans
Ben Volin: I thought the game would be a lot closer, so you have to give the Patriots a lot of credit. And the Titans came out and kind of punched them in the mouth a little bit, but they wilted pretty quickly, in the cold, and then once the avalanche started coming down the hill, 21 points in the second quarter. Plus, you lose your right tackle, Jack Conklin, to a torn ACL. [Former Titans head] coach [Mike] Mularkey said after the game that Marcus Mariota had a strained quad. So I don't know if that's excuse-making or not, but maybe Mariota didn't quite have the mobility that the Patriots were expecting. So a great defensive performance from the Patriots, no question. I thought that was kind of the story that night.
Chris Gasper: Tennessee, obviously, was not a challenge for the Patriots. I think we all know that. I didn't expect it to be a challenge. Maybe you expected it to be a little bit more of a challenge. I just didn't think it would be, and I think if you told the Patriots, before the season started, you have to beat Marcus Mariota and Blake Bortles to get to the Super Bowl they would take it.
On Danny Amendola's big game
Chris Gasper: I thought Danny Amendola really stepped up in this game. Eleven receptions, 112 yards on 13 targets. That was sort of the Danny Amendola I was looking for all year long with Julian Edelman out, and I think that's the Danny Amendola they need in the playoffs with Edelman out — his ability to uncover quickly and move the chains, I thought, was big.
Ben Volin: Mr. Clutch, that's Danny Amendola. If there's a big third down or you're in the red zone, he comes up with the big play. And 11 catches, that's got to be close to a career high for him. He's not usually a high-volume guy like that. Remember last year's Super Bowl? [He] had eight [catches] for 78 [yards] and a touchdown and the big two-point conversion. Amendola is not going to be Edelman, he's not going to be that consistent 10-catch-a-week performer, but the guy's clutch. He's really just on the same wavelength as Tom Brady right now, which is so important. We saw, in some of those broken down plays where Tom Brady kind of had to "schoolyard" it a little bit, and Brady's not there with Brandin Cooks right now. He's not there with some of those other receivers, Chris Hogan's not all the way back. But [Brady] and Amendola are on the same wavelength, and the Patriots really need a guy like him, because  opposing defenses are going to be able to take away Gronk a little bit. They're gonna take away James White and Dion Lewis, so you need a guy like Amendola to step up, and he always does.
On the upcoming matchup with the Jacksonville Jaguars
Ben Volin: Their defense is a lot more stout than what the Titans offer. Big-play ability. We saw it yesterday — they scored another defensive touchdown against the Steelers. They were actually second in the league in sacks ... They can get after you with Dante Fowler [Jr.] and [Yannick] Ngakoue, and obviously Calais Campbell. They don't have to blitz. They can bring pressure up the middle, around the edges, and they have a very physical secondary which has given the Patriots some problems, too — A.J. Bouye, Jalen Ramsey. ... It's another game, I think, of tight ends and running backs. That's going to have to be the key for the Patriots' offense, is getting Gronk open, getting James White and Dion Lewis involved in the passing game. And it might be another game where Brady might have to throw it 60 times, but it's all the short passes again. He can't afford to stand in the pocket and wait for guys to get open because the Jaguars are going to eat him alive.
"Mr. Clutch, that's Danny Amendola. If there's a big third down or you're in the red zone, he comes up with the big play."

Ben Volin
On the Jaguars' chances against the Patriots
Ben Volin: The Jaguars, their defense deserves all the credit in the world. It's a fantastic unit. But the Jaguars' offense I don't think pulls its end of the bargain. They did a great job of jumping out to that big, early lead [against the Pittsburgh Steelers], and then they held on for dear life. And I just don't see them being able to replicate that. No one jumps out to a 21-0 lead on the Patriots. That just doesn't happen. Even if at most they come out and it's 14-0, that's still plenty of time for Brady and the Patriots to come back. [The Jaguars] don't have enough firepower on offense with Bortles running the show there. They were able to get by on smoke and mirrors a little bit against the Steelers. But in the fourth quarter, when they had to get points, they weren't able to do it, until the Steelers gift-wrapped it to them with the onside kick. So the Jaguars' defense is great, no doubt, but we've seen this movie before, and I just don't see how Blake Bortles and that offense — they might be able to run the ball and control the clock, but they don't have any explosion. And Bortles is almost non-functional as a pocket passer. So it's going to take a lot of gimmicks and a lot of luck for the Jaguars this weekend.
On the quality of quarterback play among the remaining teams
Chris Gasper: You look at the final four here in the NFL: You have the Patriots, the Jacksonville Jaguars in the AFC, and then in the NFC, it's the Philadelphia Eagles hosting the Minnesota Vikings. And I think the common denominator here is not quarterback play. Tom Brady is head and shoulders above the rest of these quarterbacks. But [the common denominator] is scoring defense. You're looking at scoring defense being a huge factor in this final four. Minnesota led the league. Jacksonville was second. Philadelphia was fourth. The Patriots were fifth. So those are all teams in the top five. So is there a little bit of a shift this year toward defense? Because I don't think anybody thought teams quarterbacked by Nick Foles, Case Keenum and Blake Bortles would be in the final four.
Ben Volin: It's kind of a nightmare scenario for the NFL here. They do want Tom Brady in [the Super Bowl].
Chris Gasper: In this year of declining ratings, what says "NFL" like Blake Bortles versus Case Keenum in the Super Bowl?
Ben Volin: I called that the "Bizarro" Super Bowl on Twitter, and I've got about 200 angry responses from Patriots fans saying, "How could you?" and "Leave Boston." I think a Bizarro Super Bowl would be great.
On predictions for the NFC Championship ...
Ben Volin: I like the Vikings. I think they have the defense to match. ... The Falcons were a very flawed team when they played the Eagles last week, and I think the Vikings are much more buttoned up. Nick Foles is going to have a heck of a time going up against the Vikings defense. The Eagles are great, too. We've spent a lot of time here talking about it, but I think Case Keenum and that offense — Latavius Murray, Adam Thielen's a phenomenal player, so I think the Vikings go on the road, get it done. Then again, the Vikings have been kind of cursed in the playoffs. Maybe they finally overcame that with that huge win yesterday, but their playoff history is a little bit cursed, so any time they look like the favorite, they generally step on their toes. But I like the Vikings in this one.
"You look at the final four here in the NFL ... I think the common denominator here is not quarterback play. Tom Brady is head and shoulders above the rest of these quarterbacks."

Chris Gasper
... And the Super Bowl
Chris Gasper: The Vikings, to me, are an interesting team matching up with the Patriots, because like Atlanta last year, I think they have a lot of speed and I think they might be able to sort of condense and defend the field horizontally against the Patriots, which is what Atlanta was able to for basically three quarters until they wore down. Then also, they have the receivers — you mentioned Adam Thielen, Stefon Diggs had the big catch yesterday. Old friend Michael Floyd's not great, but he can make a play as a big body, and Jarius Wright. They also have Kyle Rudolph at tight end, so they have the weapons there. I think they're the team in the NFC that would match up best with the Patriots, and with some home-field advantage there, I think that would be a tough task for the Patriots.
Ben Volin: No doubt, that'd be a very difficult matchup for the Patriots. The Vikings have a lot of speed on defense. They can get after you with just their front four, they don't have to blitz. I think we underestimate the Vikings' offense, too, because we look at Case Keenum and say, "Oh, it's Case Keenum," but they have a lot of talent around him, no question. ... I think the Vikings would be a very difficult matchup, and I might pick the Vikings in that game. I think their defensive speed might be a little too much for the Patriots to overcome.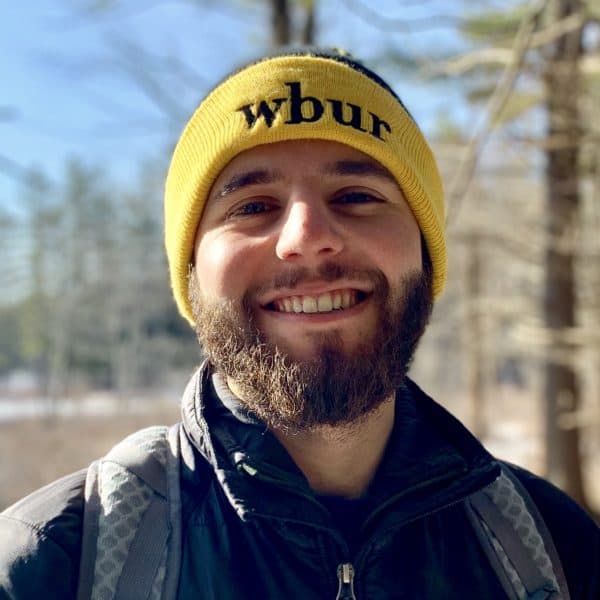 Josh Swartz Producer, Podcasts & New Programs
Josh is a producer for podcasts and new programs at WBUR.