Patriots Continue Path To Super Bowl, Red Sox Stay Quiet In Offseason
24:04
Play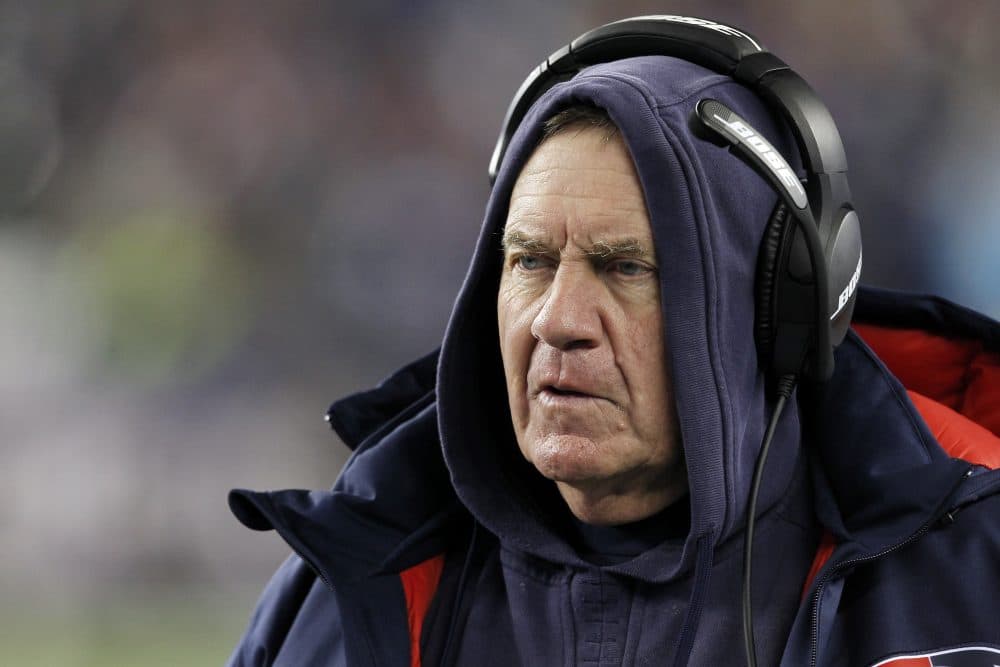 Today on Season Ticket, Dan Shaughnessy joins guest host Chad Finn (@GlobeChadFinn) to break down why he believes this year's New England Patriots team has the easiest road to the Super Bowl in the Brady-Belichick era. Then, they switch gears to discuss the lack of moves made by the Red Sox so far this winter, and what that could mean for the team's popularity among Boston sports fans.
Guest
Interview Highlights
On whether the Jaguars will be more of a challenge for the Patriots than the Titans were
Dan Shaughnessy: This could be a game. We could always make the case that it could be a game. I think more so than the Titans game last week. ... It's not us trying to somehow diminish the deeds of the Patriots. This just happens to be the easiest path to a Super Bowl that I've ever seen and, I believe, in history. Not their fault; they earned it, they got to 13-3. … So when you ask me: 'Can they win?' Yes, the other team can always win the game so we know that's a possibility. The Patriots fumble the opening kickoff, you get some goofy turnovers, it becomes a rock fight and, I don't know, the Jags defense does its job. The Jags defense just gave up 42 points to [Ben] Roethlisberger — 459 yards in the air. Now, they had some circus catches, the whole thing. But how good can they be? Now, they gotta stop Tom Brady in Foxboro and he's got all his weapons? So, I'm not optimistic about the Jags defense.
Chad Finn: I tried to find another path [to the Super Bowl] that has been this easy — there hasn't been one. Especially at this level, in the AFC Championship game against a quarterback of the — whatever the opposite of magnitude is, that's what Blake Bortles is. But you touched on it a little bit, they do have some positive things going for them. It's a young defense with some pretty high-end guys. Jalen Ramsey and Myles Jack, guys who were first-round picks and had decorated college careers. There's something to this team, it's just that their time isn't here yet.
On what the Jaguars need to do to be successful in Foxboro
Chad Finn: You look at that Jacksonville defense and people say, "Well they have some similarities to those Giants' defenses that beat the Patriots [in the 2008 and 2012] Super Bowls. They can get to Brady up the middle, good defensive backs." … It seems like they have some of the ingredients for that recipe that has given Tom Brady trouble over the years.
Dan Shaughnessy: I hope that it's not a straight blitz thing — and again I'm not a football X's and O's guy — but a way to mix up the coverages so you can come up the middle and bother him. Even if you have to — and I'm not advocating this — if you want to bother him, take a cheap shot after the whistle and just take a penalty because you've got to send the message and just get him off his game. Otherwise, he will kill you as he did the Titans and as he will do the Jags. … Miami does it a little bit because they've got dirty players. They get angry and they get dirty and they get chippy. And they beat the Patriots, by the way. … I can see a lot of these things and it annoys me. It's the definition of insanity: [teams] do the same thing and expect a different outcome — it's not going to change.
"I tried to find another path [to the Super Bowl] that has been this easy -- there hasn't been one."

Chad Finn
On the Patriots avoiding what would have been more challenging opponents
Dan Shaughnessy: We know the teams that would've given the Patriots more trouble and would've stood up and not been humiliated like the Titans were last Saturday, and those teams are the Kansas City Chiefs, the Baltimore Ravens, the Pittsburgh Steelers. In my view, you don't get that kind of game with those kinds of teams. And we can go back and just extract the elite quarterbacks that are not here, it's just not as likely to happen. … There's no Joe Flacco, who's not afraid of them, there's no Jim Harbaugh, who's not afraid of them.
Chad Finn: Dan, you managed to get a reference into your column, Sun Tzu. The line is, "If you wait by the river long enough, the bodies of your enemies will float by." How's that apply to the Patriots?
Dan Shaughnessy: It totally applies to the Patriots. … One things is to just stand there and wait for everybody else to get hurt and get killed off and lose so you end up with a final four with Nick Foles and Blake Bortles and Case Keenum, with Tom Brady. That happens when you have the dead bodies of Alex Smith, Eli Manning, [Matt] Stafford — and over the weekend [Matt] Ryan, Roethlisberger and [Drew] Brees all got taken out. All elite quarterbacks — to a degree — who have beat the Patriots or aren't going to be afraid of them or overwhelmed by the moment, they're all gone. So, yes, the Sun Tzu theory of just standing there and letting people get killed off has worked out nicely for the Pats.
On Jaguars vice president of football operations and former New York Giants head coach Tom Coughlin
Chad Finn: Is that a real thing that he has some sort of edge over Bill Belichick? In some mental way or something like that?
Dan Shaughnessy: Coughlin is not afraid of Bill Belichick — they worked together all those years and he knows him, and he's not going to be intimidated by the aura of Bill. And he's also 71 years old. He's an adult and he's beaten them in two Super Bowls, so he knows things and he can teach this to his coach. And the coach can teach it to the players, but once the game starts, [Coughlin is] a 71-year-old man up in the press box who's not able to help them.
Chad Finn: I'm wondering if it's because Coughlin knew Belichick back in the day that maybe he is not intimidated to that degree that some of the younger coaches are. Maybe [current Jaguars head coach] Doug Marrone's one of those coaches that's intimidated. Certainly, [Titans head coach] Mike Mularkey, who's now out of work, looked intimidated and he's never beaten Tom Brady. Perhaps, it's just that Coughlin knows who Belichick is.
On the lack of offseason moves from the Red Sox
Dan Shaughnessy: Interesting offseason for them in that nothing has happened. They changed the manager right away … they trotted out the new guy, Alex Cora, people are rooting for him, good luck. Since then, the only thing they've done is they changed the craft beer of the Red Sox and they've re-signed Mitch Moreland. … Unfortunately, the other teams ahead of them are getting better. We know that Houston got better, they just got [starting pitcher Gerrit] Cole. And we know the Yankees got better bringing in [Giancarlo] Stanton and the things they've done. … The other thing is they're falling behind locally in terms of interest of the fans and a talking point in conversations in shows like ours. I don't know whether this is collusion or they're worrying about luxury tax threshold, it's a standoff with Scott Boras, but the J.D. Martinez thing — I can't even talk or read about it anymore. Nothing has happened.
"The only thing they've done is they changed the craft beer of the Red Sox and they've re-signed Mitch Moreland."

Dan Shaughnessy on the Red Sox this offseason
Chad Finn: I like that they've been in a staredown with Boras on [Martinez] because I don't think he has many other options … I think Boston is far away his best scenario. It's just a staring contest to see if the Sox go six or seven years, or Martinez comes here for what they've already offered. If it doesn't work out, you've got to wonder what the heck plan B is with the Red Sox, because they need a guy like this, even with his quirky career. Do we want to go into the season with Hanley Ramirez batting clean up again?
Dan Shaughnessy: You're gonna fast forward: [The Patriots] blow out the Jags, go to Minneapolis, have the parade and a few days after the duck boats go by, it's gonna be truck day here, and everybody's gonna go, "Hey, what'd the Red Sox do? Oh, nothing. Well, good luck to them."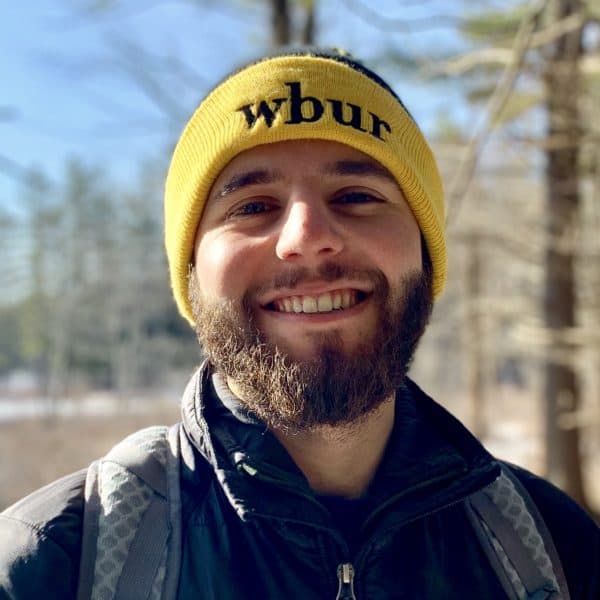 Josh Swartz Producer, Podcasts & New Programs
Josh is a producer for podcasts and new programs at WBUR.