Temperature, Sunshine, Humidity And The Coronavirus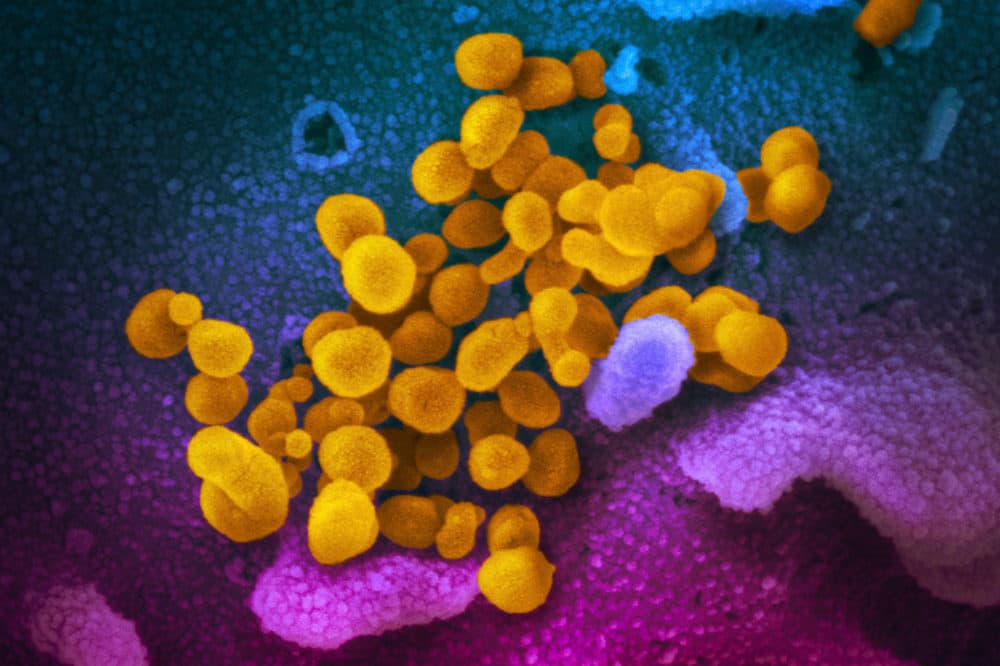 This article is more than 1 year old.
As a meteorologist I am often curious about how weather affects everything from our moods to the things we grow in the garden. Of course life has changed over the past few weeks and the way we deal with the coronavirus is going to be the main story for the foreseeable future. So I set out to understand how various meteorological and climatological variables may impact the current pandemic we are all living through.
There is speculation out there that warmer summertime weather could help to quell the effects of the COVID-19. Unfortunately, the evidence is inconclusive at best and there is actually research suggesting the virus will persist through the summer. This is one reason why it is so important we all practice social distancing and other measures to limit exposure and flatten the curve in the coming weeks.
In peer-reviewed research there are some interesting findings which may help us feel more knowledgeable about the virus and better understand how seasonality could change the way it impacts all of us. The variables I wanted to explore are humidity, temperature and sunshine, and how they might effect the way COVID-19 interacts with humans.
Information can help us make decisions, but it can also help keep our anxiety lower. Let's look at ways in which weather likely plays a roll in how we deal with the virus and how the virus deals with us.
Colder Weather Possibly Makes Us More Vulnerable
In 2016 there was a report by Patrick Shaw Stewart titled "Seasonality and Selective Trends in Viral Acute Respiratory Tract Infections," published in Medical Hypotheses. In that article the author looked at various reasons for the seasonality of Influenza A and B, and many unrelated viruses including rhinovirus, RSV, adenovirus, metapneumovirus and coronavirus. Remember, COVID-19 is a coronavirus.
The article is interesting in that it hypothesized the reason for the seasonality of respiratory tract infections may not be because we stay inside more and become more crowded in the winter or that lower temperatures increase the stability of virions outside the body. Instead, the article suggests the cold makes us more susceptible to the virions and could activate dormant ones that are already inside us. It's not just Covid-19, viral acute respiratory tract infections (vARIs) are also a major problem for microbiology.
In healthy individuals, even in cold weather, our actual body temperatures should still be 98.6F. The difference is your body needs to work harder to maintain a proper temperature in those chillier temperatures. Perhaps, it's that extra work that makes us more susceptible. Keep yourself from getting chilled on these raw spring days would be a logical recommendation. The average high to start April is only in the lower 50s and even at the end of the month, many days can still be just about 60 degrees.
Role of Humidity
The role of absolute humidity on transmission rates of the COVID-19 outbreak is not known specifically, but we can likely make some general assumptions based on previous research.
A September 2018 article in PLOS One looked specifically at "Humidity as a non-pharmaceutical intervention for influenza A". The article mentions the viruses may fall out of the air easier when someone coughs and sneezes at relative humidity levels between 40 and 60 percent, That's the recommended sweet spot to keep our homes.
Drier air can make the transmission easier because the virus is able to be suspended longer and won't fall out as easily. I want to stress that we may not see the same behavior with the new virus, but evidence would support keeping our homes with higher relative humidity as opposed to lower humidity.
I have humidifiers going in several rooms in the house. Even in early spring the relative humidity outside can be very low and bringing that air in and subsequently heating it makes it even drier. There is still a lot unknown. An as yet peer-reviewed research article in February 2020 from Harvard and Children's hospital clearly states "The role of absolute humidity on transmission rates of the COVID-19 outbreak is not known" and " weather alone (i.e., increase of temperature and humidity as spring and summer months arrive in the North Hemisphere) will not necessarily lead to declines in case counts without the implementation of extensive public health interventions."
The good news is that we are ending the very driest time of the year as spring continues, but we can still have very dry days when we need to heat our homes, making them even drier. If some in your house does become ill, then using proper humidification could help limit the effectiveness of coronavirus transmission. Many humidifiers have an hygrometer to tell you the relative humidity or you can buy one very inexpensively.
Sunshine Could Help
As spring arrived, the amount of daylight increased to over 12 hours. The angle and intensity of the sun is also increasing each day.
A 2011 article in Clinical and Experimental Allergy titled "Shining a Light on Vitamin D and Its Impact on the Developing Immune System" highlighted the well established relationship between Vitamin D and bone health, but it also highlighted the immunomodulatory effects.
As daylight continues to grow, getting outside and exposing yourself to the sunlight without any sunscreen for just 15 minutes can provide all the vitamin D you need for a day. If you have darker skin, the recommendation is to increase this time. Keeping our immune systems at peak effectiveness is another critical piece of staying healthy.
Taking This Seriously
By now, most people seem to be heeding local, state and national health authorities. Together, they say, we can slow the spread of Covid19. Practice social distancing, wash your hands, isolate yourself if you become sick. Also, don't let yourself get chilled, keep the humidity in your homes around 50% and be sure to get outside and enjoy some sunshine whenever we have it. We will get through this together.