America During and After 2001
This article is more than 19 years old.
January 20, 2001 - Three months after the most controversial presidential elections in American history, George W. Bush is inaugurated as the 43rd president of the United States; April 1, 2001 - U.S. spy plane makes an emergency landing in China; May 23, 2001 - Senator James Jeffords leaves Republican Party giving Democrats majority control in the U.S. Senate; June 11, 2001 - convicted Oklahoma City bomber Timothy McVeigh is executed; September 11, 2001 - hijacked planes crash in New York, Washington and Pennsylvania killing thousands; October 7, 2001 - U.S. coalition forces begin bombing Taliban and Al-Qaeda installations in Afghanistan; October 15, 2001 - a letter containing anthrax is opened in the office of U.S. Senate majority leader Tom Daschle; December 11, 2001 - U.S. short-term interest rates reach lowest level in 40 years.
2001 will undoubtedly be remembered as a year that shattered and united America more and closer than ever before in its history. This week, we presented a roundtable conversation about the changes America and Americans have undergone during and in the aftermath of the events of 2001. Host Ted O'Brien spoke with Boston University Professor of History Bruce Schulman, Boston University Professor of International Relations Andrew Bacevich and Boston Globe reporter Bella English, about a variety of wide-ranging issues related to the present and future state of the American nation.
This program aired on December 30, 2001. The audio for this program is not available.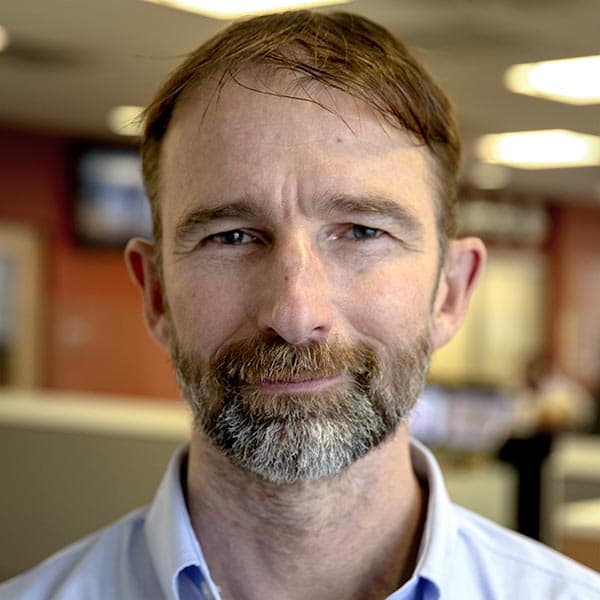 Robin Lubbock Videographer/Photographer
Robin Lubbock is a videographer and photographer for WBUR.
---

Boston University World of Ideas

---

WBUR