Values and Social Policy (Rebroadcast)
This article is more than 15 years old.
This week's show rebroadcast the first annual "Jacek Kuron Debate" organized by the Institute for Human Sciences at Boston University. Named after the legendary Eastern European oppositional leader who died in June 2004, this inaugural debate contrasts U.S. and European approaches on values and social policies.
Chaired by eminent philosopher Charles Taylor, who is also Professor of Law and Philosophy at Northwestern University, the debate panelists include Giuliano Amato, member of the Italian Senate, former Vice-President of the Constitutional Convention of the European Union and former Prime Minister of Italy; Stanley Greenberg, CEO of Greenberg Quinlan Rosner Research and pollster to Bill Clinton, Tony Blair, Nelson Mandela, Ehud Barak and others; Danuta Huebner, European Union Commissioner for Regional Policy and former Polish Minister for European Affairs; John Sununu, former Governor of New Hampshire and former White House Chief-of-Staff.
Jacek Kuron (1934--2004) was one of the first Eastern European intellectuals to openly criticize the communist regime. Involved in the establishment of the Poland's Solidarity trade union in 1980, he served nine years in prison before the collapse of communism in 1989. He then played a pivotal role in the formation of Poland's first democratic government, serving as its Minister of Labor and Social Policy.
This program aired on January 22, 2006. The audio for this program is not available.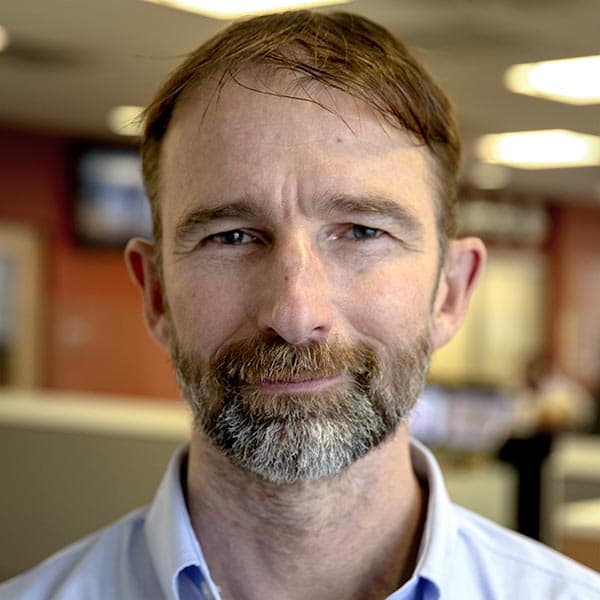 Robin Lubbock Videographer/Photographer
Robin Lubbock is a videographer and photographer for WBUR.
---

Boston University World of Ideas

---

WBUR