BU Students On Their Generation's Attitudes
26:50
Play
This article is more than 14 years old.
It's graduation time across the country, with colleges and universities holding their commencement exercises including Boston University.
In honor of all the hard work leading up to this important milestone in a young person's life, we thought we'd share with you some of that work — specifically, stories written and produced by students from this semester's Advanced Radio Journalism class in the College of Communication at Boston University.
The students were given the following assignment: pick any major issue or topic and "file a story or commentary" on how today's attitudes may differ from when their 'baby boomer' parents were young. Their selections varied widely, ranging from college-debt, to sex, to racial diversity.
In this special edition of the World of Ideas, Lauren Gniazdowski looks at student debt; Dan Trudeau explores the prospective job market; Karen Rowan looks at women in science; Diana Epstein looks at issues facing African Americans; Lauren Cox reports on today's independent music scene; Maggie Haskins has a story on changing sexual attitudes; Emily Reddy narrates a story by Eva Zadeh on today's techo-generation gap; Amy Reay reports on fear; Ellissa Mummolo takes us through one of her Italian family's traditions; Katrina Grigg Saito explores multicultural families; and Eva Zadeh delivers a commentary on her mixed roots.
Special thanks to Boston University Associate Professor, Anne Donohue, who helped edit their stories.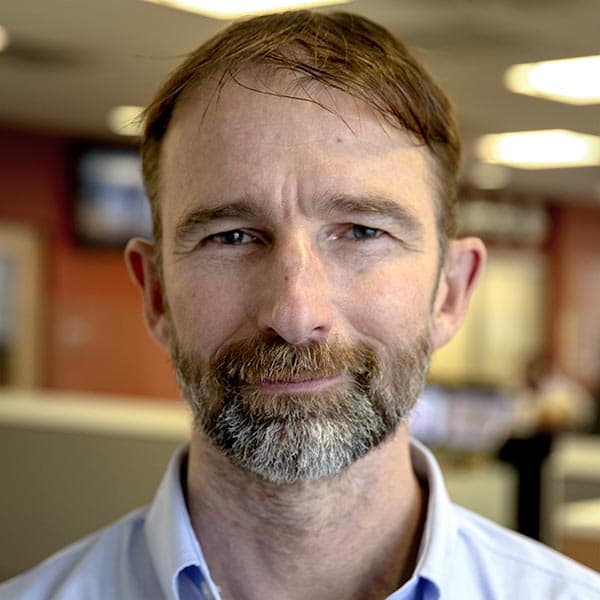 Robin Lubbock Videographer, Photographer
Robin Lubbock is a videographer and photographer for WBUR.
---

Boston University World of Ideas

---

WBUR