To Take Back Power, Democrats Need To Fire Up Millennial Voters
COMMENTARY
When young voters stuff the ballot boxes, Democrats win. We've witnessed this in recent presidential contests. Today's youth — the millennial generation -- played a crucial part in boosting Barack Obama to victory twice. (Inversely, their absence during the 2010 and 2014 midterm elections helped Republicans take over the House and gain Senate seats.) Given the love that so many millennial voters showed Obama, many Democrats — including Hillary Clinton — hedged their 2016 electoral bets upon young people showing up and voting blue.
The gamble payed off modestly, but not enough to tip the scales in Clinton's favor. According to exit poll data analyzed by researchers at Tufts University's Center for Information and Research on Civic Learning and Engagement, roughly 24 million millennials voted in the 2016 election. That's barely an uptick from the 22 to 23 million millennials who voted in 2012 and it represents a serious problem for Democrats looking ahead to 2018 and 2020. Last year, millennials became America's largest living generation. With millions of newly eligible young voters, the 2016 millennial voting rate should have been higher.
In fact, a 2016 UMass Lowell/Odyssey survey found that 1 in 4 millennials would prefer a meteor strike to Clinton or Trump winning the presidency.
Many years will pass before we fully understand why young voter participation plateaued when the youth vote could have changed the game. But one major clue emerged well before Election Day. Millennials weren't wild about Clinton. Sure, they preferred her technocratic centrism to Donald Trump's authoritarian bluster, but only in the way that a diner would settle for drinking Soylent over motor oil. In fact, a 2016 UMass Lowell/Odyssey survey found that 1 in 4 millennials would prefer a meteor strike to Clinton or Trump winning the presidency. Why? The recurrent answer I heard from millennials when researching my book, "The Early Voters," was candid and grim. A lot of young voters didn't trust either candidate to listen and protect their interests.
The imperative to rebrand and reorganize is not lost on the Democrats. This week, the Democratic National Committee will vote for a new chair who will be tasked with putting the party on a path to resurgence. There is no scenario in which that path does not include firing up millennials and fueling stronger youth voter turnout. After all, the young are America's new majority: a firewall waiting to be built by the political party that best engages millennials. Of the DNC chair candidates, there is no person more capable of connecting with young voters than Rep. Keith Ellison of Minnesota.
The case for choosing Ellison over heavyweight challengers like former Secretary of Labor Tom Perez boils down to one word: inclusivity. Ellison's platform prioritizes reaching voters who have felt brushed aside by the Democratic Party elite for some time now: progressives, the working class, rural and suburban communities and young people. Ellison has already pulled this off in a state that once elected Jesse Ventura as governor, which is no small feat considering Ellison's left wing politics and his identity as America's first black Muslim congressman. His DNC pitch has also earned the full-throated endorsement of Vermont Sen. Bernie Sanders. This is a big deal because in 2016, no politician galvanized millennials more expertly than Sanders. And it's one particular issue on which Sanders and Ellison see eye-to-eye that will prove essential to making millennials feel more included in the political process.
That issue is campaign finance.
Of the DNC chair candidates, there is no person more capable of connecting with young voters than Rep. Keith Ellison of Minnesota.
It's no news that millennials are short on disposable income, but the political handicap that comes with their economic standing is often overlooked. In our Citizens United era, big money buys access to lawmakers. The best tonic for distrustful and alienated voters is a fundraising effort to which the average person can make a contribution that counts. Sanders proved this during the Democratic primary with his grassroots small donation-based strategy — a deliberate rejection of super PACs and the donor class. The results were sensational, with the Sanders campaign raising $200 million from individual donations that averaged well under $100. Now, Ellison wants to replicate the Sanders approach. "We ain't going to ask 10 people for $1 million," he said at a recent DNC forum. "We're gonna ask 10 million people for $10."
This isn't rocket science or even political science. If disenchanted citizens believe that a major political party values their opinions and their support, those citizens are more likely to feel represented by that party. And just like that, the act of voting feels meaningful again. As voters, the millennial generation has yet to realize its full political power. But under the leadership of Keith Ellison, the Democratic Party can unleash that power and come roaring back to relevancy by creating a more inclusive fundraising mechanism that better reflects the party's power-to-the-people heritage. If Ellison builds it, millennials will come. And vote.
Follow Cognoscenti on Facebook and Twitter, and sign up for our twice-weekly newsletter.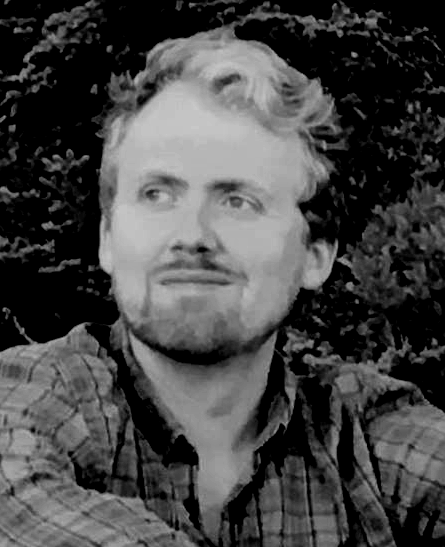 Miles Howard Cognoscenti contributor
Miles Howard is an author and researcher based in Jamaica Plain and Los Angeles. His latest book is "The Early Voters: Millennials, In Their Own Words, On the Eve of a New America."