Bosnian Ghosts: The Lies Of Turkey's President Remind Us Why 'Safe Zones' Fail
Like what you read here? Sign up for our twice-weekly newsletter.
---
The president of Turkey has told terrible lies portraying Muslims as victims of the West, and in doing so, has undermined his very own proposal for managing war-torn Syria with safe zones.
President Recep Tayyip Erdogan's tirade began in mid-March as he tried to persuade Turkish voters to approve a referendum that would shift his government to an executive presidency, abolishing the office of prime minister. The move would allow him to expand his powers and allow him to stand for reelection for two more terms, potentially remaining as president until 2029. Turks, including eligible members of the 4.7 million Turkish diaspora who live in Western Europe, will vote on the issue April 16.
Erdogan became irate after the Dutch government prevented two Turkish ministers from addressing a political rally in Rotterdam. It occurred on the eve of the Dutch election for prime minister in which populist candidate Geert Wilders was campaigning against immigrants and Islam. The government of incumbent Prime Minister Mark Rutte, who is more liberal, said the cancellations were due to concerns over public safety. The move probably didn't hurt Rutte's campaign, since he was reelected.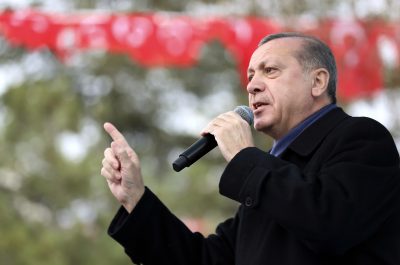 Angry that the Dutch government would not allow the campaigners to speak, Erdogan made an outrageous allegation during a rally in Anatolia, Turkey. "We know the Dutch from the Srebrenica massacre. We know how rotten their character is from their massacre of 8,000 Bosnians there," he said.
Srebrenica, where more than 7,000 Bosnian Muslim men and boys were murdered, was the worst atrocity in Europe since World War II. But the Dutch didn't kill them. The Bosnian Serbs did. Dutch soldiers were serving as members of the United Nations Protection Force, but the battalion was outmanned and outgunned by the Serb Drina Corps in July 1995 and failed to protect the Muslims who were living in a so-called safe zone.
Erdogan's lie was a reprehensible effort to rewrite history, but it also reminds us that safe zones simply don't work. Srebrenica has been studied extensively in an effort to find more successful approaches to peacekeeping, but unless UN member nations fully commit themselves to the effort with substantial numbers of well-trained and well-supplied troops who are willing and able to use lethal force against adversaries, civilians will not be sufficiently protected.
The Netherlands International Law Review devoted an entire issue to the subject in 2015. "It is most unfortunate, 20 years after Srebrenica, that troop-contributing nations still consider that the risks of using force and even of having boots on the ground are too high, that peacekeepers are not always following orders of the UN but rather of their own capitals, that non-compliance with UN orders is not reported, that hierarchical decision-making causes delays in reaction, that missions are weak and spread too thinly, that proper information-gathering fails, and that peacekeepers fear penalties for action rather than for inaction. In light of these problems, Srebrenica redux is not fanciful."
By merely raising Srebrenica, let alone lying about it, Erdogan has undermined his own proposal for a 3,475-square-mile safe zone along the Turkey-Syria border.
By merely raising Srebrenica, let alone lying about it, Erdogan has undermined his own proposal for a 3,475-square-mile safe zone along the Turkey-Syria border. It's a huge area to cover that would require great cost and commitment from UN members. As usual with Erdogan, there is a twist. He said this area would be terrorist-free, worrying his critics that he would like to exclude Syrian Kurdish fighters — whom he has called terrorists.
President Donald Trump backed Syrian safe zones in January and asked Defense Secretary James Mattis and Secretary of State Rex Tillerson to draw up a plan within 90 days. Hopefully, they will use fact-based analysis to determine that safe zones don't protect civilians and that Erdogan is essentially seeking a zone of political and military control that goes against the best interests and desires of the Syrian Kurdish forces who have proved to be effective U.S. allies and warriors against ISIS.
As the date for the referendum approaches, Erdogan continues to portray Europe as Turkey's enemy, accusing it of being on a crusade against Muslims. Such vitriol is dangerous. It could stoke feelings that Muslims are being widely persecuted in Europe, when they aren't. And it distracts from very real repression in Turkey where Erdogan has thwarted the free speech of anti-referendum activists more than 100 times.
Follow Cognoscenti on Facebook and Twitter, and sign up for our twice-weekly newsletter.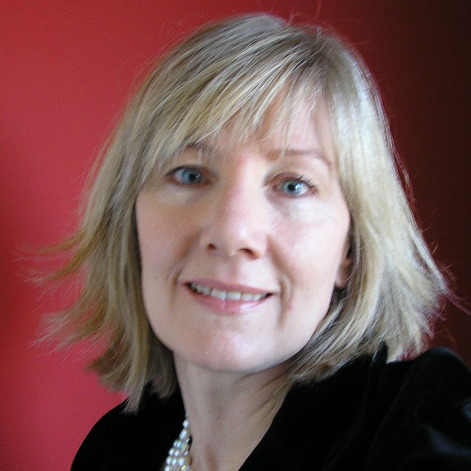 Susan E. Reed Cognoscenti contributor
Susan E. Reed is a columnist who has won several awards for her international reporting and her book, "The Diversity Index."