Welcome To Your New Favorite Podcast
05:32
Play
Story continues below
Subscribe to the podcast
In our first episode, we'll chart Darrell Hammond's career and guide you through his difficult life – one he's been opening up about more and more through a memoir, an autobiographical one-man play, even stand-up comedy.
But behind the voices… behind the costumes… behind the wigs… was a man haunted by the unimaginable: horrific physical abuse as a child that left him so traumatized, he turned to drugs… alcohol… even cutting – sometimes moments before he went on the air.
We'll bring you exclusive interviews with Hammond's colleagues through the years like former SNL cast mate Molly Shannon and talk with the godfather and co-creator of Saturday Night Live--the man Darrell Hammond looked up to as a father--Lorne Michaels.
But it was Michaels who inadvertently sent Darrell Hammond into an emotional tailspin last year when he took away Hammond's yellow wig and one of Hammond's greatest SNL creations--Donald Trump.
Michaels gave the role to someone new. Losing The Donald to Alec Baldwin--who'd go on to nab an Emmy Award for the role-- was painful for Darrell Hammond - even humiliating.
Hammond remembers he "couldn't get on an elevator, couldn't walk through the lobby, couldn't turn on a television, couldn't walk down Broadway, couldn't go to my favorite diner, couldn't go anywhere. There were people would literally pull up in their cars on the way to the Lincoln Tunnel to say, "What the hell happened? Are you okay? Are you drinking? You must be drinking. You're back on drugs and you're drinking." This happened every time I went out of the house."
But for a performer whose entire adult life has been about survival, it's not the worst Darrell Hammond has experienced.
And for a damaged genius who's made a career out of hiding behind other identities, losing Trump may finally have given Hammond a chance to play the ultimate role:
Himself.
On this podcast, we'll blend intimate interviews and revealing field recordings to profile actors, musicians and comedians. You'll hear from veteran performers you think you know, like Weird Al Yankovic and Lionel Richie. And you'll get to know people like Billy Joe Shaver, a legendary country music outlaw, and Ava DuVernay, one of the most fascinating movie directors of our time.
You'll learn who these individuals really are: where they come from, what drives them to create, and what keeps them up at night.
Subscribe now at Apple Podcasts, Stitcher, or wherever you get your podcasts.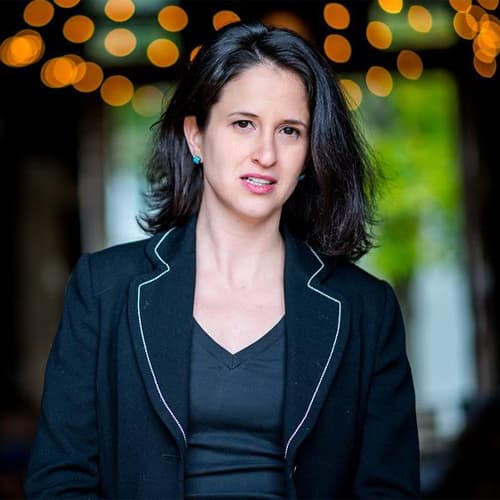 Jessica Alpert Managing Producer, Program Development
Jessica Alpert is the managing producer for program development at WBUR. In this position, she develops new podcasts and programs while also launching and nurturing WBUR's newest projects.