"A People's History of Sports in the United States"
In his new book, A People's History of Sports in the United States, author Dave Zirin celebrates athletes who have gone beyond the clichés of locker room interviews to create a voice of their own in social and political arenas. From Muhammad Ali to Michael Jordan, Zirin praises and attacks the roles of individual athletes throughout the years. Bill Littlefield weighs in on the pros and cons of Zirin's bold commentary.
Dave Zirin's new book, A People's History of Sports in the United States, celebrates the athletes who've been willing to say something other than "I'm just out there trying to help the team" or "You have to take them one game at a time." Zirin especially appreciates Muhammad Ali, who said "I got no quarrel with the Viet Cong," and Arthur Ashe, who maintained that "athletes have an obligation to the civil rights cause," and Martina Navratilova, who stood up to prejudice against gays and said "I hope, when I stop, people will think that somehow I mattered." On the other hand, of Michael Jordan, Zirin writes "no athlete has ever had more and done less." People who think athletes should shut up and play won't find much to like in this book. Neither will football fans who regard as logical and legitimately patriotic the juxtaposition of ear-splitting flyovers and military maneuvers with the game they love. Others will be made uncomfortable by Zirin's assertion that women's pro sports haven't been more successful in this country because of the "fear of strong, confident women who don't need an underwire bra to be noticed at a sporting event." If you don't fall into one of those categories, A People's History of Sports in the United States may be just the book for you.
This program aired on September 4, 2008. The audio for this program is not available.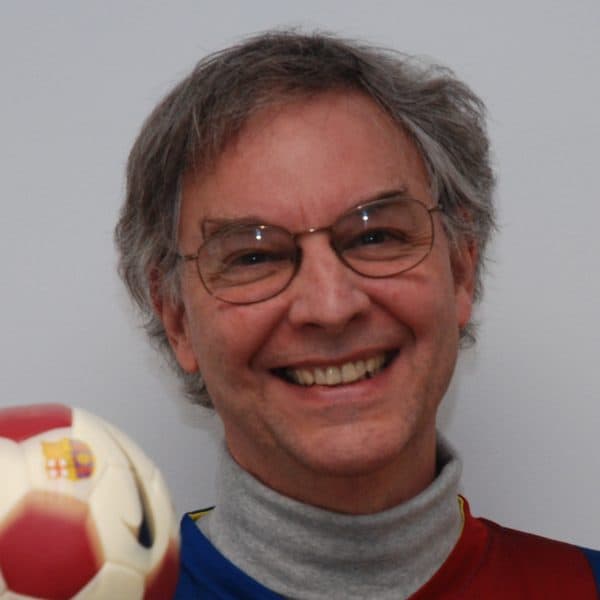 Bill Littlefield Host, Only A Game
Bill Littlefield has been the host of Only A Game since the program began in 1993.