Tillerson's Asia Strategy
47:17
Play
Secretary of State Rex Tillerson heads to a volatile Asia. We'll look at his agenda when it comes to North Korea, Japan and China.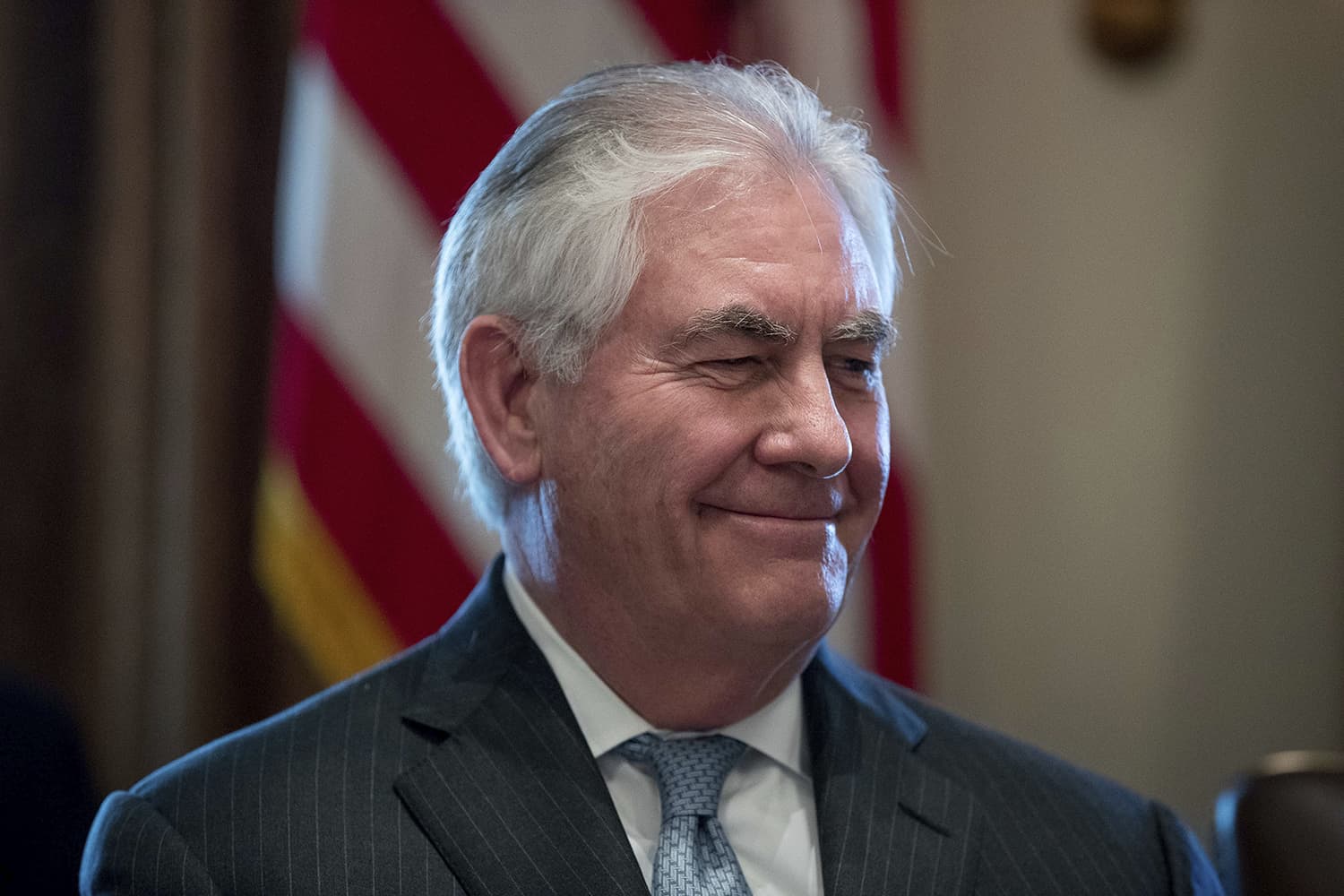 Guests
David Ignatius, foreign affairs columnist for the Washington Post. (@IgnatiusPost)
David Kang, professor of international relations, business, East Asian languages and cultures at the University of Southern California. (@daveckang)
Rob Schmitz, Shanghai correspondent for NPR News. Author of "Street of Eternal Happiness." (@rob_schmitz)
From Tom's Reading List
Washington Post: Rex Tillerson is off to an agonizingly slow start — "Tillerson's State Department has been in idle gear these past two months. He doesn't have a deputy or other top aides. His spokesman can't give guidance on key issues, because decisions haven't yet been made. Tillerson didn't attend important meetings with foreign leaders."
The Wall Street Journal: Top U.S. Diplomat's First Asia Trip Comes Amid Tensions Over North Korea — "President Donald Trump's top diplomat will visit Japan on Wednesday followed by stops in South Korea and China, a vital trip for an administration that has sent mixed signals to a region facing new risks."
New York Times: Tillerson Leads From State Dept. Shadows as White House Steps In — "Mr. Tillerson has skipped every opportunity to define his views or give guidance to American diplomats abroad, limiting himself to terse, scripted statements, taking no questions from reporters and offering no public protest when the White House proposed cutting the State Department budget by 37 percent without first consulting him."
This program aired on March 15, 2017.