wbur
Circle Round
Where story time happens all the time
'Turtle Island' | Circle Round 46
Circle Round partners with two fellow kids podcasts--'The Punies,' by Kobe Bryant and Canada's 'Earth Rangers,'-- to bring a First Nations folktale to life.
Encore: 'The Rice Cakes And The Oni'
Tamlyn Tomita ("The Good Doctor") and Hudson Yang ("Fresh Off The Boat") star in this Japanese story about a mother and son team with a seriously good sense of humor.
'The Princess And The Egg' | Circle Round 45
Amber Stevens West ("Happy Together") stars as a globe-trotting princess who works hard to keep all of her promises. But in this story, the honest princess's commitment is tested in more ways than one!
Circle Round Presents 'Ear Snacks!'
Throughout the year, we're sharing some of our favorite kids' podcasts with you-- from science shows to storytelling to EAR SNACKS. (That's the name of this week's visiting podcast.) 'Ear Snacks' comes to us from sunny California, and is hosted by Andrew and Polly: an award-winning, singing and songwriting duo.
'Armadillo's Song' | Circle Round 44
French comedian Gad Elmaleh stars in this episode about one little armadillo who doesn't let anyone discourage him from following his dreams. This lively Bolivian folktale tells the origin story of the "charango," a small Andean stringed instrument.
'Fiona And The Fairies' | Circle Round 43
Selenis Leyva ("Orange is the New Black," "Maniacs") stars as a clever baker in this retelling of a Scottish folktale about the power of a little "please" and "thank you."
'The Tug Of War' | Circle Round 42
Does bigger always mean stronger? Oscar nominee & children's author Quvenzhane Wallis (Beasts of the Southern Wild, Annie) stars in this East African folktale.
'Dollars And Scents' | Circle Round 41
Our noses can detect nearly a trillion different scents. When the main character in our story smells just a handful of them he winds up in quite a mess! Derek Klena ("Anastasia," "Wicked,") and Max Casella ("The Lion King," "Music Man") co-star in this global folktale.
Encore: 'The Owner Of The Sun'
YouTuber and comedian Joanna Hausmann stars in a Venezuelan folktale about an enterprising young girl and her quest to free the sun.
'Cow Wells And Cow Bells' | Circle Round 38
Greed. Deception. Adorable baby cows. Billy Porter ("Pose") and Joshua Boone ("Seven Seconds") star in this East African folktale that asks: "is honesty always the best policy?"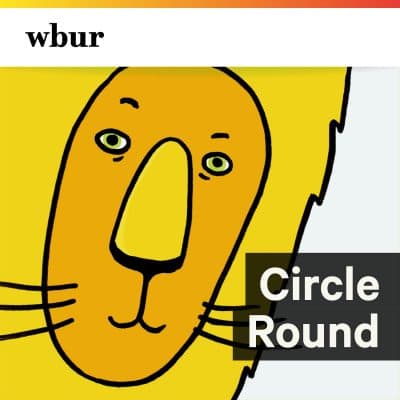 Thoughtfully-selected folktales from around the world are adapted for today's families and feature top talent from the stage and screen. With original music and sound design, these stories delve into topics such as kindness, persistence and generosity. Geared for kids ages 4 to 10 and their grown-ups; created and produced by parents of young children.
More…