Calling all Circle Round superfans!
Join the Circle Round Club and enjoy more of all your favorite things Circle Round.
All Club members can look forward to:
Weekly activity emails with each episode (fun for the whole family!)
A monthly newsletter from host Rebecca Sheir
Fun Circle Round swag!
Upgrade your membership to get:
An ad-free listening experience
Snuggle Time bedtime stories
A personalized birthday message from Rebecca!
...and more!
Membership options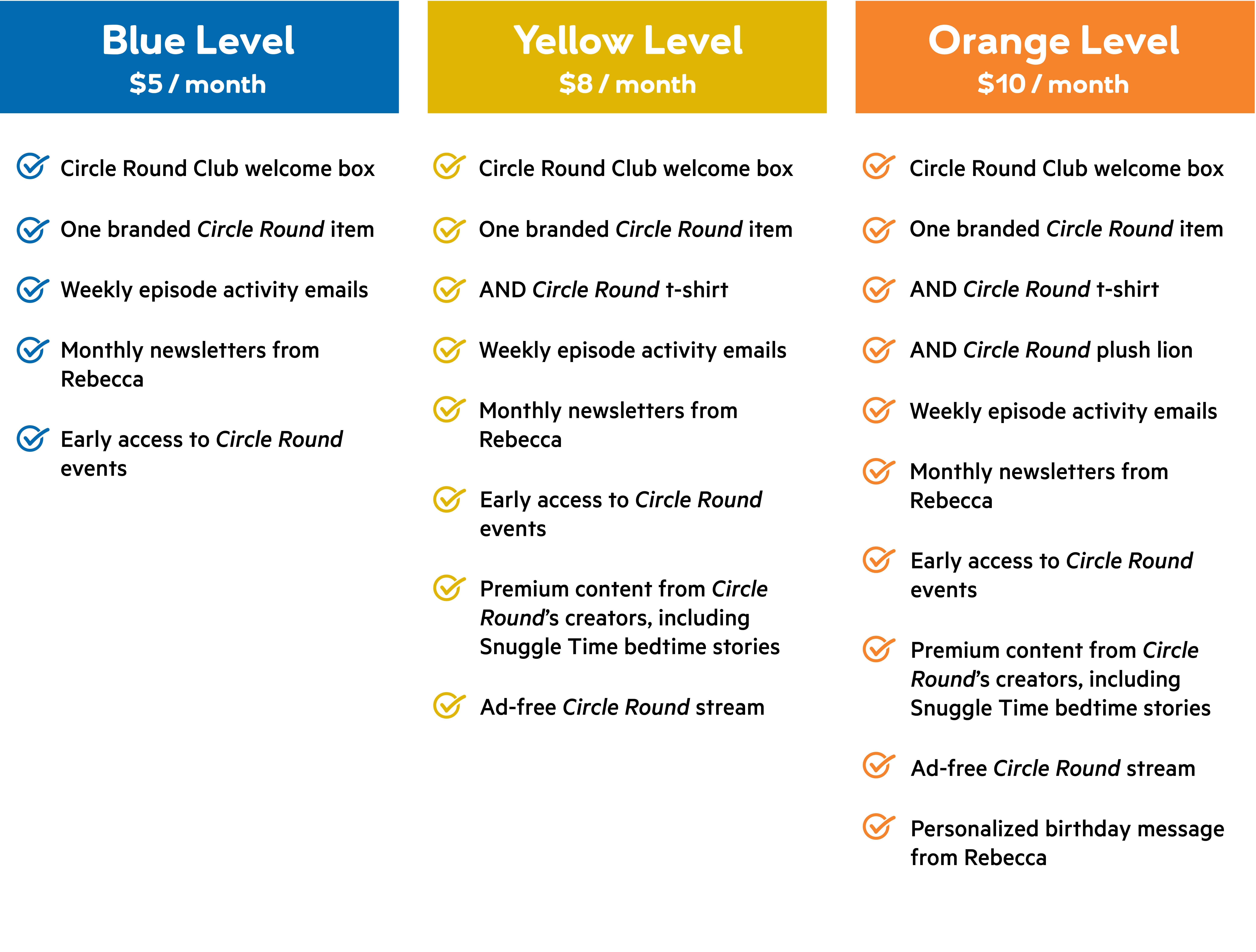 Questions?
Thanks for being curious! Check out our Circle Round Club FAQs.
You can reach us anytime at circleround@wbur.org