Calling all Super Fans! Join the Circle Round Club!
IMPORTANT INFORMATION: 
Any domestic orders placed after December 10th cannot be guaranteed for holiday delivery. 
Join the Circle Round Club and enjoy more of all your favorite things Circle Round.
Our WBUR podcast is offering an exciting new way for you to Circle Round with us… and support public radio… and get some really cool stuff!
It's called the Circle Round Club!
If you love Circling Round with us at home, at school, or on the road, please consider supporting our public-radio podcast by becoming a member!
All Club members can look forward to:
Weekly activity emails with each episode
A monthly newsletter from host Rebecca Sheir
Fun Circle Round swag

(one item per membership)
Upgrade your membership to get:
An ad-free listening experience
Snuggle Time bedtime stories
Videos about the musical instruments we use
Early access to tickets for Circle Round live events
A personalized birthday message from Rebecca!

(one name per membership, double names are not permitted)
Important information:
Birthday messages are sent out at the end of each month. If your child's birthday occurs in the same month you join the club then you must join by the 15th of the month in order to receive a message.
Club memberships are per child
Welcome boxes ship from WBUR's studios in Boston, MA via USPS. General shipping time is 6 - 8 weeks after your order is placed
Membership options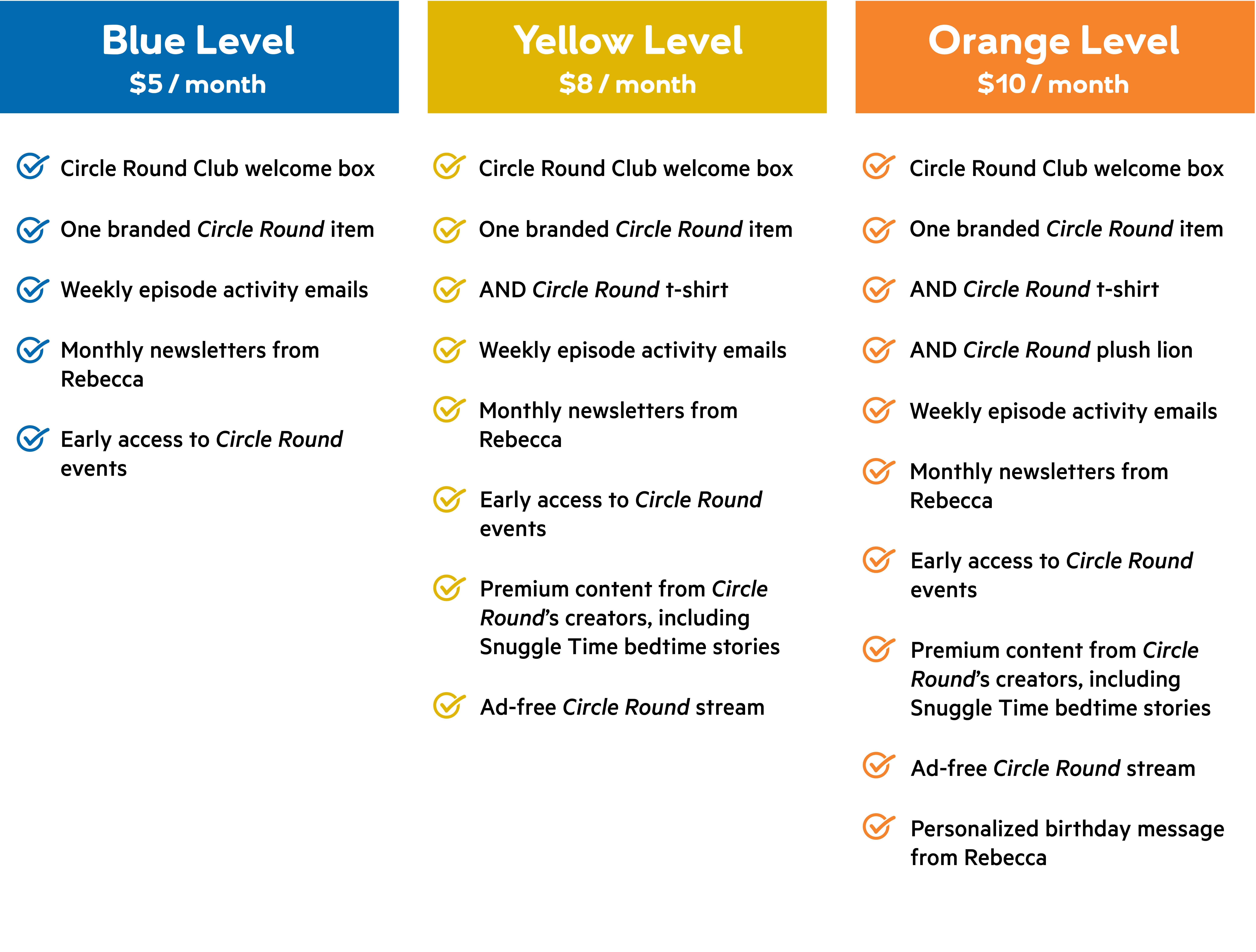 Questions?
Thanks for being curious! Check out our Circle Round Club FAQs.
You can reach us anytime at circleround@wbur.org