Donate Your Car in Boston | WBUR
Looking to donate your car? Support Boston's NPR station, WBUR. Find out how to quickly and easily arrange a collection today.
Is your old heap ready to go? It's been good to you, so why not let it do one more good thing? Support the programming you love by donating your vehicle to WBUR.
Your Boston NPR car donation will support WBUR's journalism on-air and online. WBUR proudly partners with the Car Talk Vehicle Donation Program and relies on listeners like you to deliver your favorite NPR programs such as Morning Edition and All Things Considered.
When you donate your car, truck, motorcycle, boat, or RV to WBUR, you'll receive a tax deduction while supporting your favorite Boston NPR News Station.
---
How to Donate a Car to WBUR:
1. Call Toll Free 1-888-899-9287 and speak to one of our vehicle donation specialists. Or click here and complete our online car donation form.
2. You will be contacted to schedule a convenient time to pick up your vehicle.
3. After your car is sold, you will receive a tax receipt for the value of your donation, and thanks from all of us at WBUR! Get started donating your car.
---
Stories from our Donors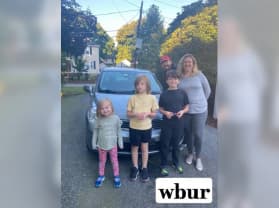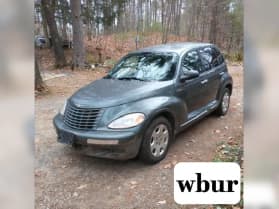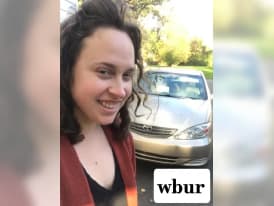 ---
People Also Ask...
What is the best charity to donate a vehicle to?
WBUR is home to Boston's largest radio newsroom and reaches over 7 million listeners weekly with its NPR programs. The proceeds from your car donation will be reinvested in WBUR and the Boston community in the form of fair and objective journalism.
How much money from the sale of my donation goes to WBUR?
Working with our trusted donation partner, Advanced Remarketing Services, WBUR receives at least 70% of the gross proceeds- the highest of any car donation program!
Why should I donate my car to WBUR?
It's simple, fun and free. We convert the car into cash, which becomes a welcome donation to WBUR, and you may be entitled to a tax deduction. WBUR offers complete transparency on where your car donation is going, who it's helping, and how it's going to get there.
What types of vehicles are accepted?
We accept most cars, trucks, trailers, boats, RVs, motorcycles, off-road vehicles, heavy equipment and most other motorized vehicles. Exceptions include vehicles whose value would not offset the cost of towing. We can accept almost all types of running and non-functioning cars. If you have any questions about what you can donate, please call us toll-free at 1-888-899-9287.
How will the car be picked up?
You will be contacted by a local tow agency to schedule the pick-up of your vehicle. The vehicle will be picked up by a licensed tow company at no cost to you.
How long will it take to pick up my car?
A local tow agent will contact you within two to three business days to arrange your vehicle pick up. If you need your car picked up sooner, please call us so we may try to make those arrangements as well.
What does WBUR do with the donated cars?
Most cars donated to WBUR are sold to support independent journalism in the Greater Boston area. If older or junk cars are donated, we make sure they are sustainably recycled.
How much will my tax write-off be?
The amount that is tax-deductible is the sale price of the vehicle. If your car sold for less than $500, you can claim the fair market value of the vehicle up to $499. If your car sold for more than $500, you can claim the full sale amount. Before filing your tax write-offs, please consult with your tax advisor on the best way to claim your car donation tax deduction.
Will I get a tax receipt for my donation?
After your car has sold, we'll email you a tax receipt. If your vehicle sells for more than $500 and you want to claim the full amount when itemizing taxes, an IRS Form 1098-C, Contributions of Motor Vehicles, Boats, and Airplanes will be mailed to you. This will be your tax receipt for your charitable contribution.
What type of paperwork will I need to donate my car?
In the state of Massachusetts, most car donations require a clear title. If you don't have a title, you can apply for a duplicate online. If your title has a lien holder listed, call our processing center at 1-888-899-9287 and our team can provide you with the information needed to get the lien released.
Advanced Remarketing Services, Inc. is a paid partner of WBUR to administer this car donation service.