Tracing The Enduring Influence Of Stevie Wonder's 'Songs In The Key Of Life'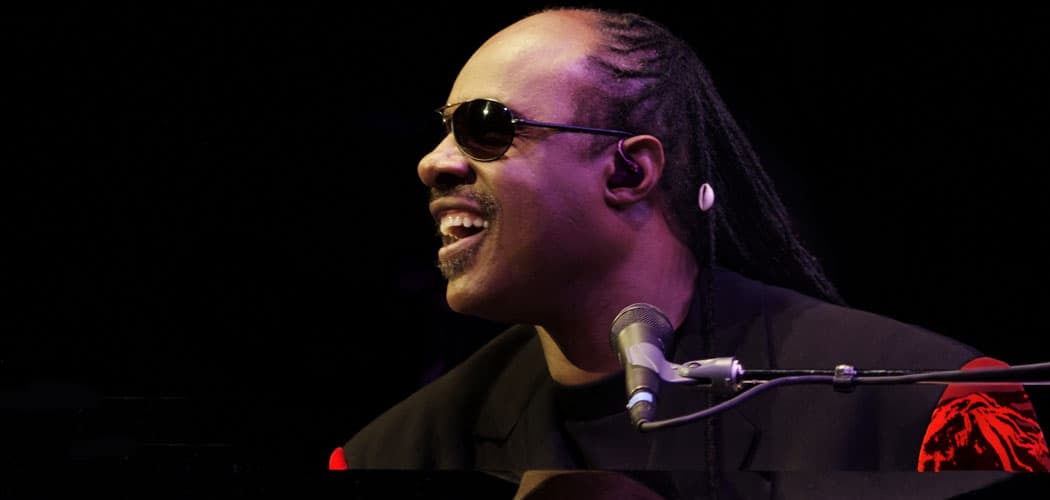 This article is more than 5 years old.
"Songs in the Key of Life," Stevie Wonder's landmark 1976 album, is the singer-songwriter at his most Wonderish, his most carefree. Widely regarded as the final chapter in Wonder's "classic" period—following 1972's "Talking Book" and 1973's "Innervisions"—the album will be performed by Wonder in its entirety at TD Garden in Boston on Nov. 11 as part of an 11-city "Songs in the Key of Life" tour. But what, exactly, makes a classic album?
Popularity, it turns out, is not necessarily a predictor of staying power. 1976 was a big year for both Peter Frampton—whose breakthrough album, "Frampton Comes Alive!," spent a total of 10 weeks at number one on the Billboard 200—and Wings' "Wings at the Speed of Sound," which was in Billboard's top ten for 21 weeks.
"Songs in the Key of Life" outdid them both by debuting at number one and staying there for 14 weeks. But what truly set the album apart, in a way that would have been impossible to know at the time, was its enduring presence in the American consciousness.
Though "Songs in the Key of Life" only produced two hit singles, many more of its songs managed to achieve immortality. "Songs in the Key of Life"—including the tracks "I Wish," which was famously sampled in Will Smith's "Wild Wild West"; the smoky strains of "Have a Talk With God"; and Wonder's ode to his baby daughter, the euphoric "Isn't She Lovely"—became permanently embedded in the pop music landscape, as intrinsic and durable as rocks on the beach.
This may account for why Wonder elected to reprise "Songs in the Key of Life" as opposed to, for example, "Innervisions," which is routinely ranked higher on greatest-albums-of-all-time lists.
Elegant, ambitious, and only nine tracks long, "Innervisions" is a neat, yet expansive, offering. The two-disc "Songs in the Key of Life," by contrast, is vast and varied, perhaps even a little unfocused. As in "Innervisions," Wonder mixes social commentary with philosophical musings and tales of love, but his sonic experimentations are charmingly wide-ranging and offbeat.
Below we look at the album's influence, which can be felt in every subsequent musical decade, from the work of Prince and Michael Jackson on through Erykah Badu, Coolio, and Janelle Monáe.
1978: Prince
Prince's early work is especially reminiscent of Wonder, particularly in the sugary, dissonant synth sounds found on 1978's "For You" and 1979's "Prince." The electronic, slightly discordant sonic palette of, for example, Prince's hyperactive "Soft and Wet" is not unlike a slick, Prince-ified version of Wonder's trippy "Have A Talk With God"—though the themes, admittedly, are rather at odds.
1982: Michael Jackson
The King of Pop was famously indebted to Wonder, in both his vocal stylings and songwriting tendencies. A comparison between Jackson's hit single "Thriller" and Wonder's "I Wish" highlights the artists' kinship: both songs feature strong, bluesy bass lines, nimble horn riffs, a jumpy backbeat, and clear, soaring vocals.
1995: Coolio, "Gangsta's Paradise"
"Pastime Paradise" is perhaps best known for being heavily sampled in Coolio's Grammy-winning 1995 song "Gansta's Paradise" (which also appeared in the soundtrack to the critically-panned 1995 film "Dangerous Minds"). "Pastime Paradise" famously utilized a synthesizer to approximate the sound of a full orchestra, which Wonder ingeniously spun into an ominous, minor-key hook. Where Wonder lamented the failings of a materialistic society—"They've living most their lives/ Living in a pastime paradise"—Coolio rapped about the tragedy of gang life: "Look at the situation they got me facing/ I can't live a normal life, I was raised by the street/ So I gotta be down with the 'hood team."
1997: Erykah Badu
Wonder's presence is felt throughout much of Erykah Badu's signature hip-hop-inflected soul. Two notable instances include her borrowing lyrics from Wonder's "Pastime Paradise" to include in her song "Drama," off of 1997's "Baduizm," and sampling Wonder's "Ordinary Pain" during the bridge of her "Penitentiary Philosophy," from the 2000 album "Mama's Gun."
2013: Janelle Monáe
With her funk and Afrofuturist leanings, Janelle Monáe has been deeply influenced by many '70s R&B artists, Wonder chief among them. On "Ghetto Woman," she channels the rich percussive textures and syncopated rhythms of "Songs in the Key of Life"—themselves borrowed from Latin music—and Wonder's insatiable taste for synths.
This article was originally published on November 07, 2014.