One Crime Writer's Thoughts On Noir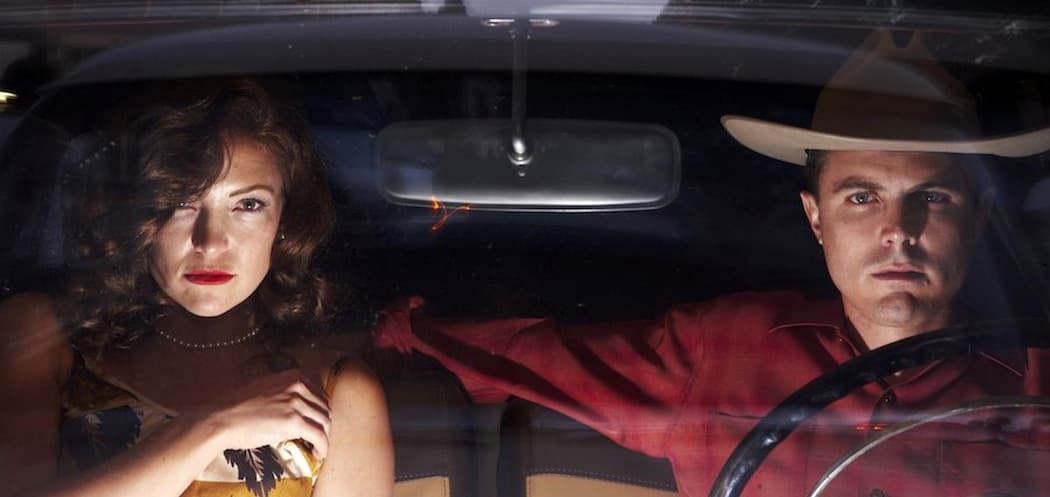 This article is more than 6 years old.
The ARTery asked me what I thought about a recent quote by Dennis Lehane in the Boston Globe Magazine: "At the end of the day, the issues that are brought up by noir, for a lack of a better term, tend to be social issues I'm concerned with, and that's what I return to time and again. It's all haves versus have-nots kind of stuff."
That's not how I look at noir at all. Let me start by providing Otto Penzler's definition of noir, which was originally published in his short story anthology, "The Best American Noir of the Century":
Noir is about losers. The characters in these existential, nihilistic tales are doomed. They may not die, but they probably should, as the life that awaits them is certain to be so ugly, so lost and lonely, that they'd be better off just curling up and getting it over with. And, let's face it, they deserve it. Pretty much everyone in a noir story (or film) is driven by greed, lust, jealousy or alienation, a path that inevitably sucks them into a downward spiral from which they cannot escape. They couldn't find the exit from their personal highway to hell if flashing neon lights pointed to a town named Hope. It is their own lack of morality that blindly drives them to ruin.
Penzler's is the best definition for literary noir I've come across, although I have one quibble with it, and that's with his labeling the tales "nihilistic." I understand why Penzler included this — the noir protagonist's worldview is almost always nihilistic, but the world that he (or she) operates in is certainly not. Once our noir protagonist crosses that moral line — whether it's murder, betrayal, cowardice, or some other act that can't be forgiven — he's doomed. His doom may not result in his death — it might be psychic disintegration or some other terrible fate — but as Penzler states, our noir protagonist would be better off dead. Note that class isn't defined in Penzler's definition. That's because noir cuts across all classes. Whether it's criminal, poor, blue collar, middle class, white collar, wealthy — there have been plenty of noir protagonists from each of these classes.
I've read many dozens of noir novels and short stories from James M. Cain, Jim Thompson, David Goodis, Gil Brewer, Cornell Woolrich, Dan Marlowe, Charles Willeford, Vicki Hendricks, Seymour Shubin and many others, and while a few of them might tangentially touch on social issues, that isn't what drives these tales, and that isn't what they're about. What drives these noir protagonists are dark desires like lust, greed, obsession and violent impulses. Sometimes these are simply damaged individuals desperately trying to keep their sickness hidden; for example, Lou Ford in Jim Thompson's "The Killer Inside Me." ("Probably the most chilling and believable first-person story of a criminally warped mind I have ever encountered." — Stanley Kubrick)
What makes these noir novels such fascinating reads are the ways in which they open up the human psyche and leave bare the dark impulses that can drive us to do the unthinkable. What makes them such exhilarating and dread-inducing reads is being sucked into the noir protagonist's private hell, and hoping he can somehow escape the abyss waiting for him while knowing there's no escape.
Given all this, did two of my favorite crime writers, Raymond Chandler and Dashiell Hammett, write noir, since the term is often ascribed to their works? Simple answer, no. They both wrote tough, hard-boiled crime fiction, and while there's a darkness to their books and stories, none of it is noir. In Chandler's case, Philip Marlowe might uncover others' sins, but he always lives to fight another day.
Hammett is easily my favorite crime writer, and while I absolutely love his Continental Op stories, and they certainly have a noirish feel at times, they're classic hard-boiled fiction. While the Op might at times come close to damning himself, he never quite crosses that line, and like Marlowe, he always survives to fight another day. Of Hammett's five brilliant crime novels, while each are very different from one another, they're all hard-boiled fiction, not noir. If "The Maltese Falcon" had been written from Brigid O'Shaughnessy's (Mary Astor's character) or Kasper Gutman's (Sydney Greenstreet's) point of view, then it would be noir, but as it is written with Sam Spade as its existential hero, it's one of the two greatest hard-boiled crime novel I've read, the other being "Red Harvest," also by Hammett.
I'd like to offer the following quote from British writer Russell James' excellent article "So You Want to Write Noir?":
Noir today is more popular on screen than on the page. Before you snort denial, check the facts. Most of the writers we today consider as classic noir — Cornell Woolrich, David Goodis, Jim Thompson — died broke and out of favour. More recent, more successful exponents blend noir into another more acceptable genre — usually the police procedural or PI. Most publishers will tell you that people do not buy noir. They watch it, they talk about it — they may even hunt down second-hand pulp classics — but they do not buy noir books new. And publishers, for once, are right. Noir is a respected genre — hell, even publishers respect it; noir is an adjective they'll use in describing a work — and noir books stand a better chance than many of being reviewed by major critics, but the punters do not buy it. Perhaps they imagine noir to be gloomy, depressing reading — which it is not. Noir is like the blues. It is as therapeutic as the blues. A good tragedy, as the ancient Greeks could tell you, uplifts the soul.
Since having several noir novels published, I've learned there's a lot of truth to James' article (and, yes, I foolishly scoffed at it when I first read it years ago). Many of the great noir writers did die broke and out of favor, as James writes (example David Goodis) which is why I'm now writing mostly mysteries and horror. Rex Stout is a good example of someone who learned this very early — his first novel "How Like a God" (1929) is brilliant noir featuring a wealthy protagonist driven to his doom by a sexual obsession with a woman he finds repulsive. The book received critical acclaim and sold poorly, and so Stout wanting to make money as a writer soon started his wonderful Nero Wolfe mystery series.
As exhilarating as I and others might find noir, the simple fact is most readers want to read books with a likable hero, and there are no heroes in noir, and while the protagonists might be fascinating, they're usually not very likable. As much as large publishers might want to slap the noir label on their books because of its coolness factor, they publish very little noir. Occasionally a few sneak out, like "Galveston" by Nic Pizzolatto, but if you want pure, unadulterated noir, free of any pro-social dictums, then you really need to go to the independent presses.
Finally, I'd like to offer what I consider an essential noir reading list:
"Double Indemnity" by James M. Cain
"Hell of a Woman," "Savage Night," "The Getaway," "A Swell-Looking Babe," all by Jim Thompson
"The Woman Chaser," "Cockfighter," by Charles Willeford
"The Name of the Game is Death" by Dan Marlowe
"The Vengeful Virgin" by Gil Brewer
"Dirty Snow" by Georges Simenon
"Fright" by Cornell Woolrich
"Shoot the Piano Player" by David Goodis
"Anyone's My Name" by Seymour Shubin
"Miami Purity" by Vicki Hendricks
"Robbie's Wife" by Russell Hill
Dave Zeltserman lives in Needham and is an award-winning noir, mystery and horror writer. His latest book, "The Boy Who Killed Demons," is out now. Two of his noir novels, "Small Crimes" and "Outsourced," are currently in film development and both are scheduled to go into production this summer.
More: