JP Web Series 'The Pineapple Diaries' Showcases Boston's 'Invisible' Diversity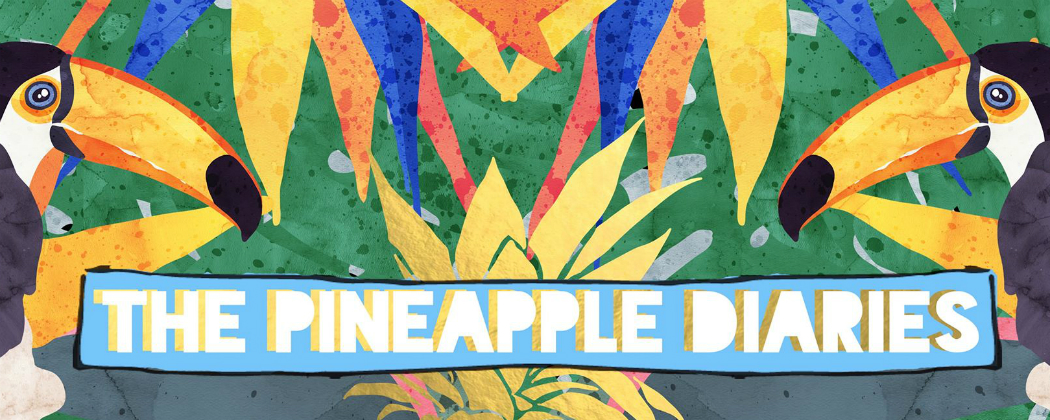 This article is more than 5 years old.
The morning before our interview, I check in over text with Paloma Valenzuela, writer, filmmaker and creative mind behind "The Pineapple Diaries," a "Girls"-esque slice-of-life web series set and filmed on-location in Jamaica Plain. We finalize a location (one of the actress' houses in JP), and who will be able to attend (the cast and crew are all working artists and juggle a multitude of jobs and projects). Despite her hectic schedule, Valenzuela is quick to accept my request for an interview — and from her professional-yet-easygoing attitude to her liberal use of exclamation points, I feel as though I already know her. "You guys can dress casually," I type, wanting to make her feel comfortable for our meeting. "Hahaha," she writes back instantly. "We're never casual."
A vibrant kaleidoscope of color and sound, "The Pineapple Diaries" reflects the vision of a woman who celebrates every aspect of her identity as a Dominican-American.
Valenzuela's lush visual style is apparent from the very first episode. The pilot is classic comedy: Our earnest protagonist Maite rushes to and fro in an effort to wire birthday money to her grandmother in the Dominican Republic, but friends and family foil her plans by asking her for favors. Beyond this predictable plot line is a richly detailed emotional throughline that comes straight from the hearts of the crew. The costumes and makeup are vibrant, the music is upbeat and the dialogue is delivered with genuine joy that the viewer can feel through the screen. The result is a downright fun viewing experience that presents a warm, vivid portrait of a diverse culture.
Movies made in this city are all about Southie, all about white Irish [people], drugs and violence and mobs...

Paloma Valenzuela
"That's how I see the Dominican Republic, and the colors of the Caribbean — I just wanted everything to feel very yummy, and bright and pretty," Valenzuela says of the show's aesthetic choices. "I feel like there's something to say about just looking at something beautiful — and I don't pretend that it's meant to be anything other than that. Beauty is in the eye of the beholder. And to me, all the women in this show are beautiful. I think that when you add beautiful women and beautiful colors and awesome style, it's just one extra element of fun."
The decision to create "The Pineapple Diaries" seemed to be the logical next step for Valenzuela, whose artistic resume includes original plays, shorts, scripts, and various collaborations. After years of working on other projects in a number of roles from translator to assistant director, she found herself at 27 without having delved into a medium that had always fascinated her — a narrative web series.
"I felt like I needed to just do something without expecting to get anything out of it," she says. "And if I was going to do it, I wanted to do something that felt empowering for people of color, and for Latinas, and for a female [audience]. Something that felt a little more real to my reality."
One part sitcom, one part love letter to an entire community, "The Pineapple Diaries" presents familiar 20-something struggles: from navigating an unfulfilling job, to rediscovering oneself after a divorce, to trying to become an Internet celebrity in our social media-obsessed age.
These heartfelt, humorous stories find undeniable authenticity while portrayed through a rich cultural lens that's often overlooked when people think of Jamaica Plain today.
"Movies made in this city are all about Southie, all about white Irish [people], drugs and violence and mobs … I mean, no doubt we got our issues in Boston, but it just isn't all that it is. Whereas if you see something from New York with a bunch of Latinos or African Americans, it's like, 'OK, yeah, cause that's New York,' " Valenzuela says. "Somebody mentioned that they had no idea that there was a place like [Jamaica Plain] in Boston. It's a very colorful, vibrant part of the community."
The crew made it a point to film the web series entirely on location in Jamaica Plain, even down to enlisting local businesses as active, real-time sets. For the most part, this initiative was met with enthusiasm, excitement and even gratitude. Valenzuela shares stories of bodega shopkeepers who patiently allowed her crew to film with barely an hour's notice, and of one restaurant owner who agreed to participate, but didn't want to close down for the duration of the shoot — resulting in a scene shot in the middle of the hustle and bustle of lunch-hour rush.
Along with showcasing the very real diversity of Boston's neighborhoods, Valenzuela hopes to use her platform to start a conversation about another important issue as well — gentrification.
"I think the issue of gentrification is something that I want to bring up again. [In one episode], the characters felt like it was weird for them to go to the JP Pond. That isn't somewhere that most people of color in the JP community go to. I wanted to touch on that concept — that not everything in JP is for everybody," Valenzuela says. "We can't all afford the wonderful things that are happening here. I think just the fact of seeing something based in JP with a variety of diverse characters is the way I want to see JP, and remember JP and feel about JP. It's important for me that we have these Latino restaurants and that we have local businesses that feel accessible to us. Those are the places where the characters are showing up because I would never want to see those businesses go away."
Above all, the goal of "The Pineapple Diaries" is to provide representation and to reflect the real lives of women that are missing from mainstream television. This isn't to say that the web series is only made for one group of people to enjoy — in fact, it's trying to say the opposite.
I personally don't see why a show about women or a show about Latinos would turn people off or make them feel like they can't relate.

Paloma Valenzuela
"I personally don't see why a show about women or a show about Latinos would turn people off or make them feel like they can't relate. My job as a writer is to make sure that these stories are authentic to us and to the characters, but are also relatable," Valenzuela says. "If some people feel like they can't approach it because it's about women, I think that's just the way things are because Hollywood tells us the white male protagonist is the everyman. I don't believe in that. I don't believe that there's anything in this show that a man wouldn't enjoy. I want this to be a show that women of all races can feel that they can relate to, but I want men to ease into it as well. I believe this show has a little bit of something for everybody."
The very existence of "The Pineapple Diaries" and other productions like it is vital to changing the way audiences see themselves onscreen. The only way to see real diversity in the media is to change it from within, and it's an issue that Valenzuela and her crew hold close to their hearts.
"If the story's good and tells something truthful, then people are going to enjoy it. I had a conversation with somebody the other day, and they said that they felt that 'Star Wars' felt forced because they had [cast] a black person, a woman and a Latino, and that doesn't feel natural. And I was thinking to myself, 'The only reason you don't think it's natural is because you don't feel like reflections of yourself on screen are natural.' People of color have to put themselves in the shoes of white men all the time in order to just enjoy a movie," Valenzuela says. "People don't get it. They think that people of color need to be put in their boxes."
At its core, "The Pineapple Diaries" is a grassroots effort pulled together by people who are passionate, not only about what they do, but of their identities — where they come from, where they're going and where they are today. They want to create a living portrait of a community, of a city, that's rarely seen by those who live outside of it. And it's done not for the money, but for the love.
"I don't mind getting up on a Saturday at 5 o'clock in the morning to go into the set because there's this great environment of family, and care, and appreciating art and working in a collaborative setting and really feeling that warmth," says lead actress Adobuere Ebiama. "I don't think it would work if it didn't feel like that."
Season one of "The Pineapple Diaries" is available on YouTube. For updates on filming and new episodes, visit the show's Facebook page.
---
Spencer Icasiano is a copywriter and freelance journalist whose work has also appeared in DigBoston and on Howlround.com.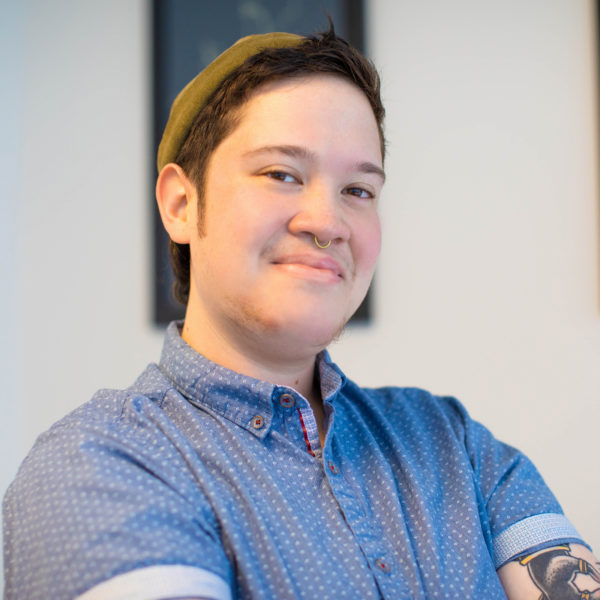 Spencer Icasiano Arts Writer
Spencer Icasiano reports on artists and culture-makers for The ARTery, with an emphasis on amplifying marginalized voices.