Fiddlehead Theatre Company Moves Into The Shubert, And Brings 'Show Boat' With It
It was at an event at Parkman House on Beacon Hill, the official city-maintained mayoral residence, that the Fiddlehead Theatre Company came to Josiah Spaulding's attention.
Spaulding, the president and CEO of the Citi Performing Arts Center — under the aegis of which both the Wang Theatre and the Shubert Theatre operate — was a guest of Christopher Cook, who at the time was then-Mayor Tom Menino's director of arts, tourism and special events. (Cook is now the city's parks commissioner.) Also in attendance were Meg Fofonoff, founding producing artistic director of Fiddlehead Theatre, and Stacey Stephens, associate producing artistic director.
Fofonoff had started Fiddlehead in Dedham, before staging the fledgling company's first production at the Norwood Theatre in 1996. Fiddlehead was to present season after season of quality theater there until 2009. The company's last production in Norwood was "Funny Girl."
After that, Fofonoff recalled, the company "tried a few different venues in Dedham and in Boston. We did a big show downtown, 'A Closer Walk with Patsy Cline,' at the Back Bay Events Center, and productions of 'Annie,' 'The Fantasticks' and 'Pirates of Penzance' in Dedham, as well as a full-fledged children's program of shows such as '101 Dalmatians,' 'Guys and Dolls' and others."
The Fiddlehead found a new home in 2013, taking up residence at the Strand Theatre in Dorchester, a longtime gem of Boston's theater scene that first opened as a movie theater and vaudeville house in 1918.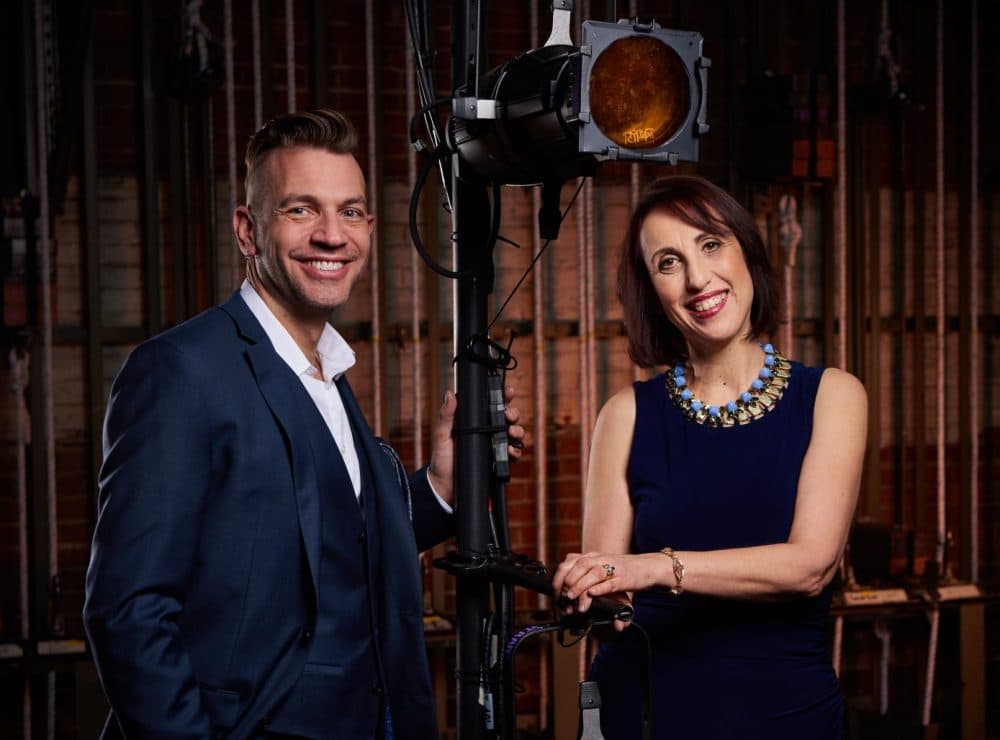 By 2013, the Strand had had a long history of ups and downs. The theater closed it doors in 1969, but was revived thanks to community efforts in the 1970s. In 1979, the city intervened and the Strand was renovated. The 1980s and 1990s saw the Strand give a home to live music and community programs. In the 2000s, high-profile productions such as "The Urban Nutcracker" came to the Strand, along with concerts and musicals. Menino himself had taken an interest in the Strand, putting together a task force to help ensure the theater's continued relevance and vitality. The Fiddlehead Theatre Company taking up residency at the venerable theater ensured that striking, well-produced shows would grace its premises. Over the next several seasons Fiddlehead put up a string of acclaimed shows. "Aida," "The Wiz," "Jesus Christ Superstar," "West Side Story" and "The Little Mermaid" were among them.
Before all of that, on the afternoon of the luncheon at Parkman House, Fofonoff addressed attendees of the event at the mayor's residence about the then-upcoming move to the Strand. What she said stuck with Spaulding.
"I was very impressed by her speech," Spaulding said. "I didn't really know much about Fiddlehead at that moment. Since we had presented in the Strand Theatre as well, we sort of followed that career and what was going on. My team, as well as myself, were very impressed with their commitment to actors and big shows and live musicians and the whole nine yards."
Fast forward to today, when Fiddlehead and the Citi Performing Arts Center have come together in a newly forged partnership that the brings Fiddlehead to the Shubert Theatre — on a long-term basis, Fofonoff hopes, but at least through next season. (Citi's involvement with the Citi Performing Arts Center will end in November, following the bank's closure of its branches throughout the state at the beginning of this year.) Suitably enough, Fiddlehead's first production at the Shubert will be the classic American musical "Show Boat," which is slated to run at the space from June 22 through July 3.
It's a production that Fofonoff, Stephens and Spaulding all anticipate will be big.
"I always have very high production values and very big aspirations of [getting to] the lights of Broadway some day, and here we are," Fofonoff said. "The Shubert is Boston's Broadway."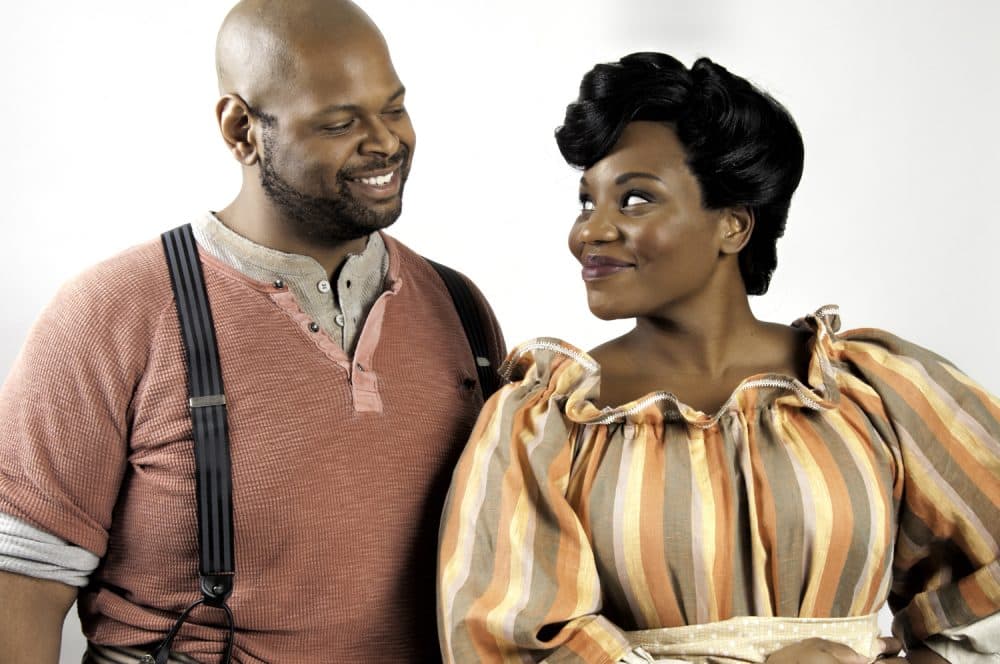 Does Fiddlehead tend to pursue that Broadway dream by focusing on New York talent for its casting needs? Fofonoff offered some insight, saying, "We do always hold Boston auditions and cast from Boston where the talent merits it. But we do cast primarily from New York, and are so delighted to have such gifted actors in our productions.
"We are very grateful to the Strand and the city of Boston for the time we had there," Fofonoff went on to say. "We learned a great deal and took great pleasure in serving the local neighborhood and beyond. It is always great to explore other theaters and neighborhoods to expand our audiences."
In a business that lives — and dies — by ticket sales, the growing of a dedicated audience is essential. In that respect, the move has had an immediate and salubrious effect: Fofonoff noted that Fiddlehead had "already seen an increase in ticket sales prior to opening" "Show Boat" at the Shubert.
Not that Fiddlehead would have shied away from doing "Show Boat" had the opportunity not arisen to put the show on at the Shubert. The musical "was chosen for when we were still at the Strand," Stephens divulged. "But as the season progressed last year and opportunities arose to move downtown, we found not only was it an exciting adventure to take 'Show Boat' there [to the Shubert], but it seems very fitting.
"I've known Meg for many, many years, and what's very interesting is, as she's made these leaps, let's say, in moving ahead with the business, it always seems like she takes a big show [to an exciting new venue]," Stephens explained. "Like when she went to the Strand, it was 'Ragtime,' which was no small feat. We have to up that just slightly with 'Show Boat' — we have a cast of 50 and an orchestra of 27, a show that spans 40 years. It's an enormous undertaking, from scenic to lighting to sound to projections to costumes to wigs.
"I mean," Stephens added, laughing, "with wigs alone: There will be 60-some wigs in the show. We're mounting a very large musical. It's half the reason why it's so underseen: It's intimidating."
It's a show that needs a commanding space to work with. As Stephens went on to say, "to present it in a theater with less than what is required is really kind of a sin."
"When we started talking about this a year or so ago," Spaulding said, "it just sort of worked out perfectly right at the moment because, as you're aware, the [Boston Lyric] Opera was leaving us starting next season. Fiddlehead was interested in doing 'Show Boat' out of the Strand, and we happened to have [the Shubert] available in June, and we were [also] able to fill them into the opera's spots next fall and next spring. We were very happy with that."
Fiddlehead already has plans for those spots next season left vacant by the Boston Lyric Opera's departure. In September, Fofonoff and Stephens bring Boston its first production of another grand — and markedly contemporary — musical: "The Adventures of Priscilla Queen of the Desert," based on the 1994 movie in which a troupe of drag performers set out on a road trip across Australia. Following that, in the spring on 2017, Fiddlehead will produce "Carnival" at the new space.
Large in scale as the shows like "Show Boat" and "Priscilla, Queen of the Desert" might be, it's not all a matter of grand production values. Just as important — if not more so — are other qualities, Stephens said, such as "heart."
"The 'Priscilla' story, which a lot of people think of as glitzy and glamorous, if you boil it all down, it's a story about people looking for themselves, but also someone coming to grips with their own being," Stephens said. "The main character has a son, and the whole purpose of this trip cross-country is that he's never really met his son, and his son is 10 years old. It's this man coming to grips with not only who he is, but how do you deal with your own being within your family, your friends, and those connections that are made.
"I'm sure we looked at it and said, 'Yes, it's going to be glitzy and glamorous,' but I don't think that would be the main reason," Stephens added. "It's the heart of the show that I think drew us to it. And yes, the fact that we are premiering it [at the Shubert] was probably a good part of it, because we do like to either take classics and put them in a new light, or bring something fresh to the audience, such as a premiere, as with 'Priscilla.' "
Moreover, just as it's not the size of the show that matters most, the opulence of the venue — while adding to the experience of a night spent at the theater — can't be all there is to it. "If they're looking at the chandeliers" instead of what's on stage, Stephens reckoned, "we're doing something wrong.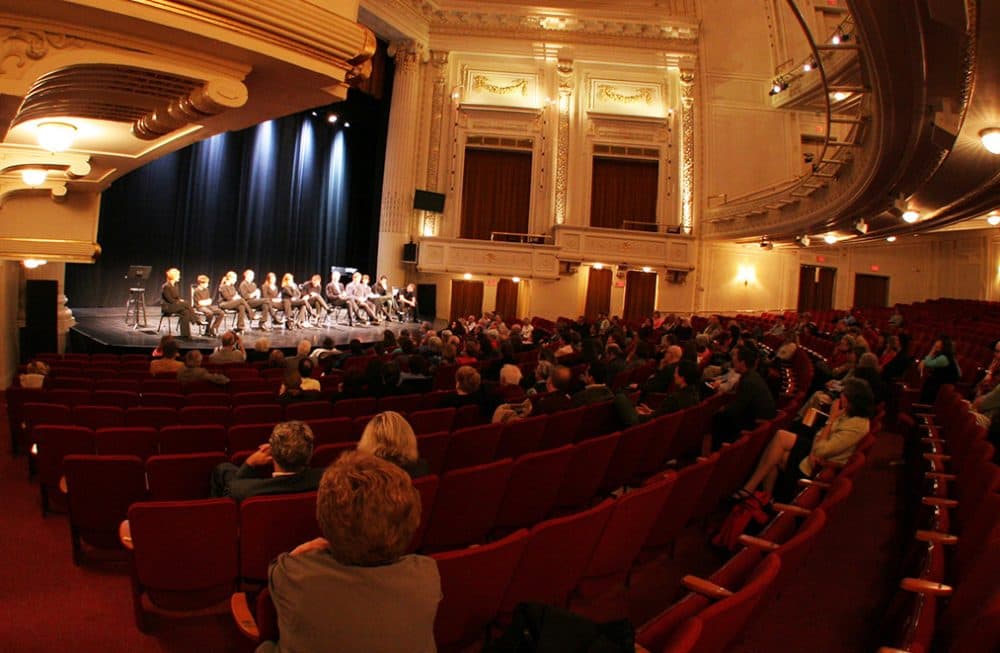 Fofonoff offered the observation that "the Shubert is a jewel of a theater," and went on to take note of how the theater, despite its grandeur, maintains an air of intimacy, illustrating her point with the following anecdote: "Someone said to me the other day, 'How many seats [are in the Shubert]?' and I said 1,500, and they said, 'Oh, it seems much smaller.'
"I think that's an interesting piece about 'Show Boat' as well, that it's so epic," Fofonoff went on, drawing the conversation back to the upcoming production. "As Stacey said, it spans 40 years. But it has an amazing intimacy at the same time, a story of struggles and hopes and dreams of the core group of people within it. We felt it's a very appropriate setting for it."
As for the new partnership between Fiddlehead and Citi Performing Arts Center, "I think that Citi has always been amazingly supportive and encouraging to us through the years and is a big believer in what we're trying to do," Fofonoff said. "We were very honored to start this new chapter in the beautiful downtown theater where there's a tremendous amount of support in what we're doing from Citi."
Spaulding echoed the sentiment, saying that he was "very thrilled to have them, and we think what Stacey and Meg are doing is first-class theater that we think Boston ought to have the chance to see. … They have a commitment to that style [of big, engaging musical theater] and the artistic success of it, and we're thrilled with that. We're going to try and help make those audiences grow."
Kilian Melloy Contributor, The ARTery
Kilian Melloy is a contributor to WBUR's The ARTery.