New Children's Zoo Invites Kids To Play Like The Animals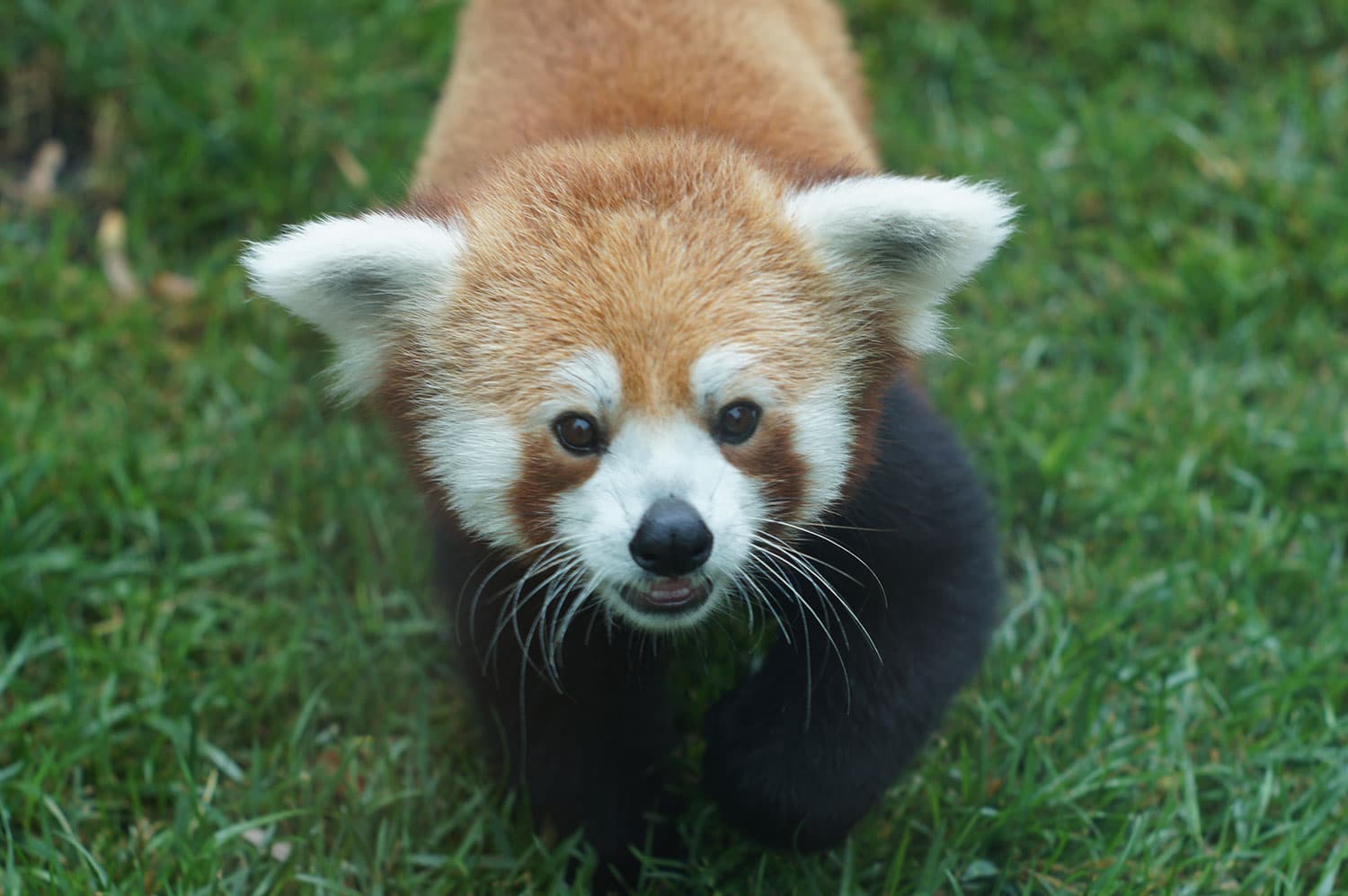 This article is more than 4 years old.
"Nature's Neighborhoods," the new children's zoo that invites children to play among — and like — the animals, has debuted at Boston's Franklin Park Zoo.
Visitors can see red pandas (they resemble red raccoons), muntjac (a kind of small deer), prairie dogs, spotted turtles, a Blanding's turtle, and a pond home to a white-naped crane, red-breasted goose, Baikal duck and an Azure-winged magpie.
Then children can play next to the critters on the "Eagle's Nest," a giant imitation nest, with a slide and rope climbing "tunnel," built around an oak tree; a grass maze; stumps; rocks; a fiberglass-reinforced concrete fallen tree; and a little tunnel that kids can scurry down to pop up in a window dome amidst the prairie dogs. The "bamboo climber" offers steel poles for children to play on that are cast to look just like the bamboo poles the red pandas climb nearby.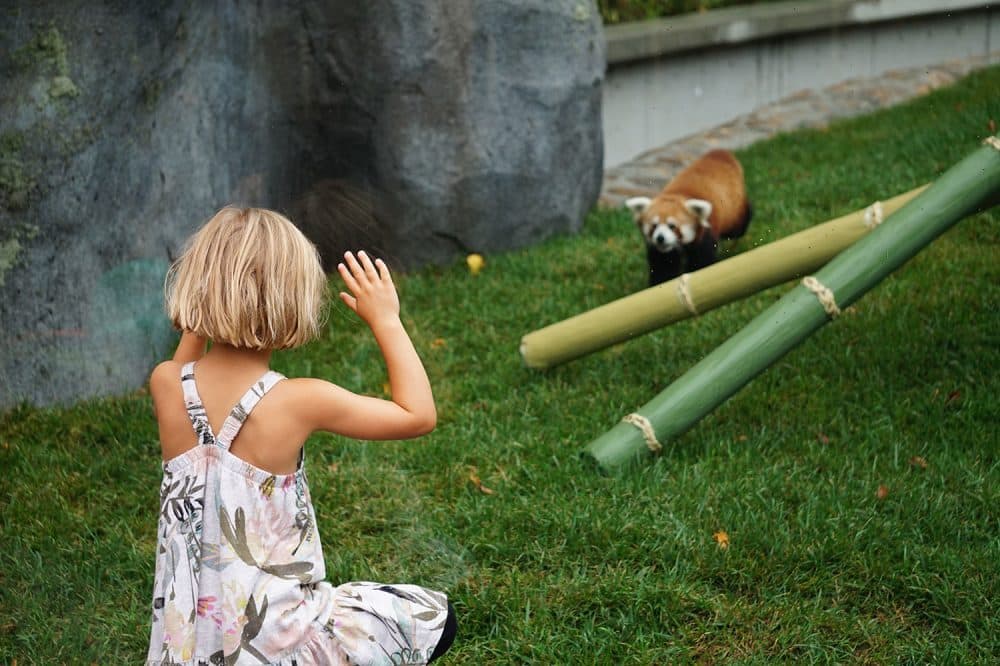 "We want kids to be able to relate to the animals in a new way," says John Linehan, president and CEO of Zoo New England, which operates the Franklin Park Zoo as well as Stone Zoo in Stoneham. "We want young children to be much more understanding and appreciative of this natural world we live in."
The $7.2 million project, which began in fall 2015, is on the same site as the old children's zoo, which was demolished because "the exhibits were a little run-down" and "it didn't really have a central educational purpose and theme," Linehan says. And they wanted to reach a younger audience: 3- to 8-year-olds.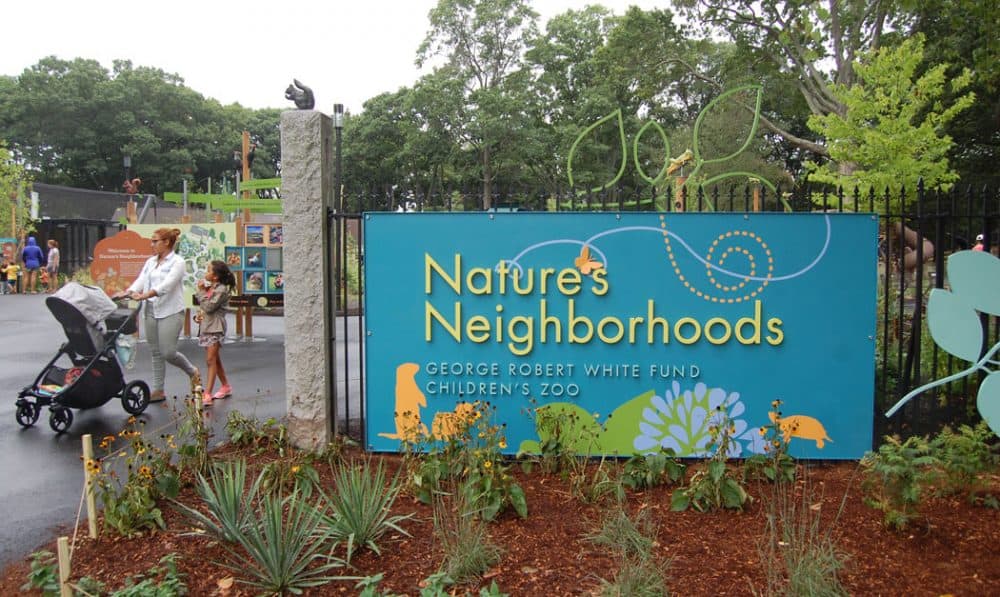 The new children's zoo is still in its early days. On the opening day, Sept. 1, the red panda only made a brief appearance as it was getting acclimated to its new home, the prairie dogs were shy, and some of the landscaping was in its infancy (like the grasslands maze).
The design is organized around "Nature's Neighborhoods" themes: woodlands, wetlands, grasslands, thicket. "We want them to begin to understand what an ecosystem is," Linehan says. "They're very similar to neighborhoods."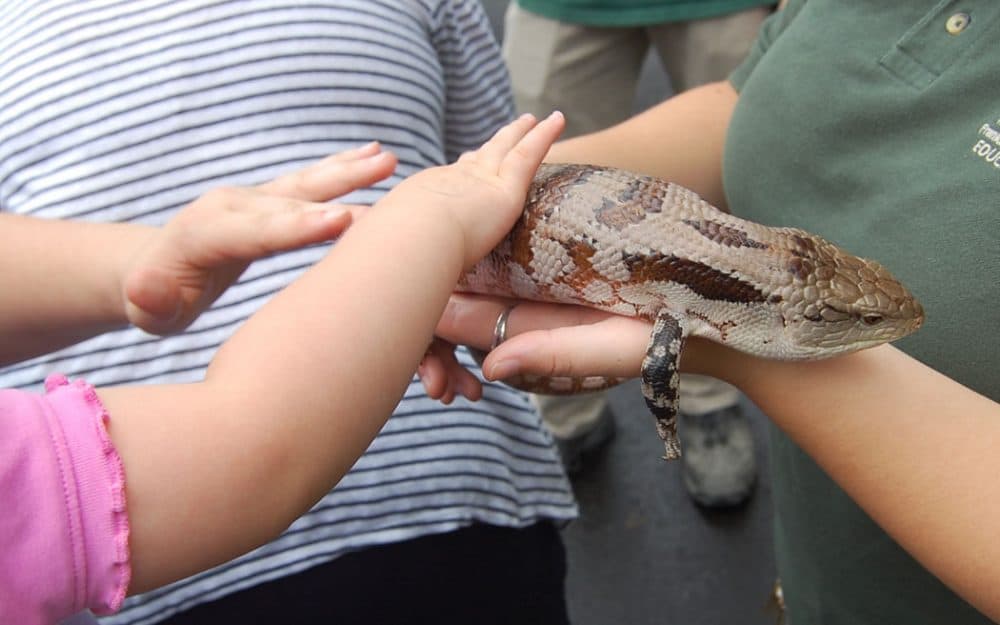 Linehan says the zoo plans to augment the animal displays with "ambassador animals" that zoo personnel bring out for visitors to touch. The zoo, he says, has "added staff specifically for that purpose."
"Ultimately," Linehan says, "we're hopefully building the next generation of conservationists that will hopefully take better care of the world than we have."