An Icon Of Grit And Grace, Pam Grier Is Finally Getting Her Due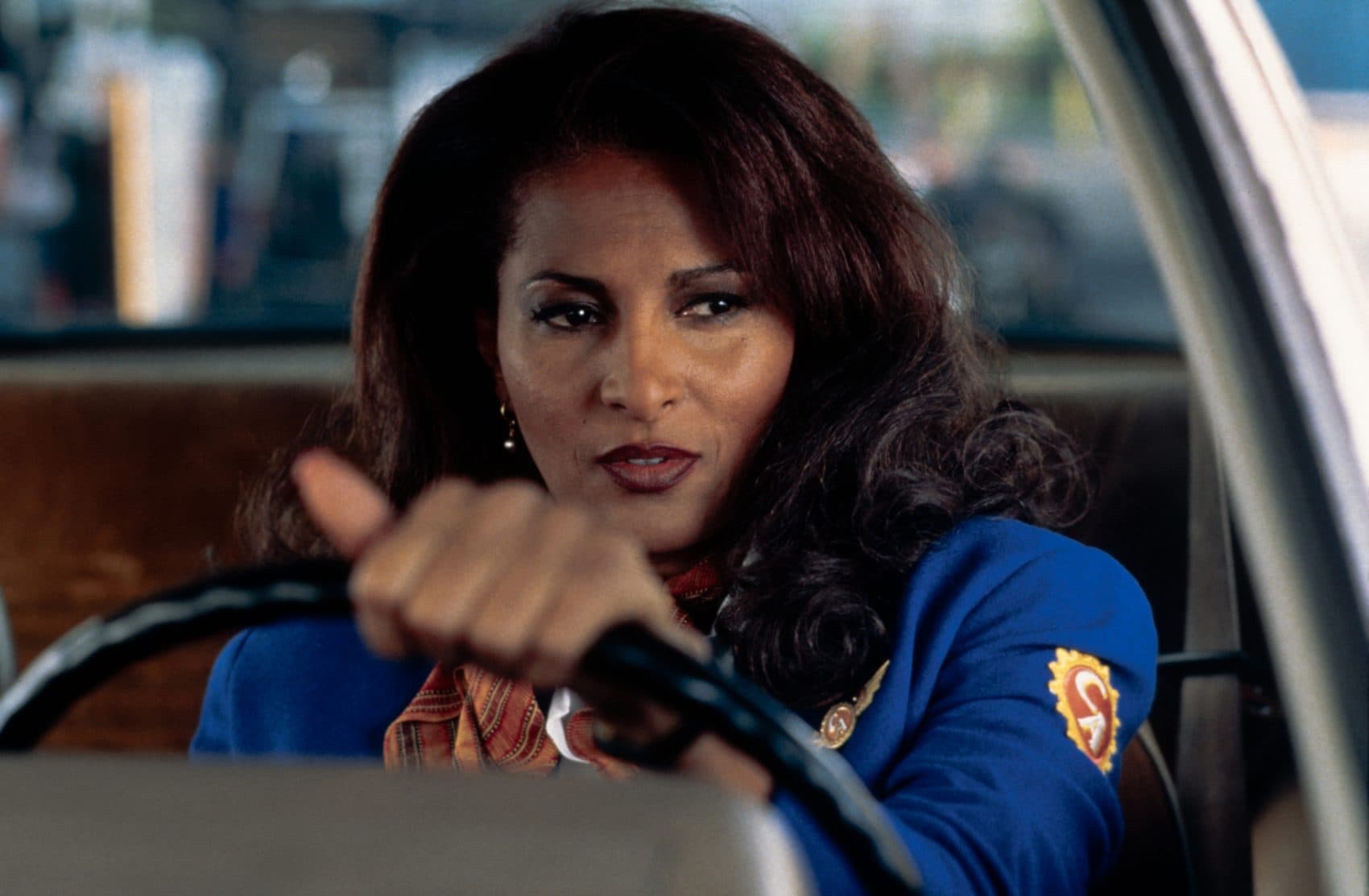 This article is more than 4 years old.
As the titular character in Quentin Tarantino's underrated "Jackie Brown," Pam Grier enters the film clad in a royal blue, figure-hugging flight attendant's uniform.
Scratch that: "Enters" isn't quite right. What Grier does is float into the frame. In a head-to-waist profile, she's in an airport on an unseen moving walkway, but it doesn't shake the perception that she is gliding effortlessly with cool, clear purpose. In that moment, she's soaring among us, above us — lighter than air, and just as indispensable.
When "Jackie Brown" screened at a sold-out West Hollywood theater prior to its 1997 opening, the audience — at first sight of Grier — burst into such a rambunctious ovation, they drowned out the soulful menace of Bobby Womack's "Across 110th Street," playing over the opening credits. Tarantino's homage to the so-called "Blaxploitation" films of the 1970s marked Grier's return to big screen stardom after too long an absence. And it proved, if anyone still had doubts, that Grier is more than an actress — she is a cultural icon for the ages.
Starting this month, and running through Nov. 11, Harvard Film Archive is honoring Grier with a retrospective featuring some of her best known films: "Coffy," "Foxy Brown," "Sheba, Baby," "Greased Lightning" and "Jackie Brown." On two nights at Sanders Theatre, Grier will discuss her career with Alphonse Fletcher Jr. On Oct. 6, Harvard professor Henry Louis Gates Jr., director of the Hutchins Center for African and African American Research, will present Grier with this year's W.E.B. Du Bois Medal, which recognizes those who have made significant contributions to African-American culture. Past recipients include Oprah Winfrey, Muhammad Ali, Toni Morrison and civil rights legend U.S. Rep. John Lewis.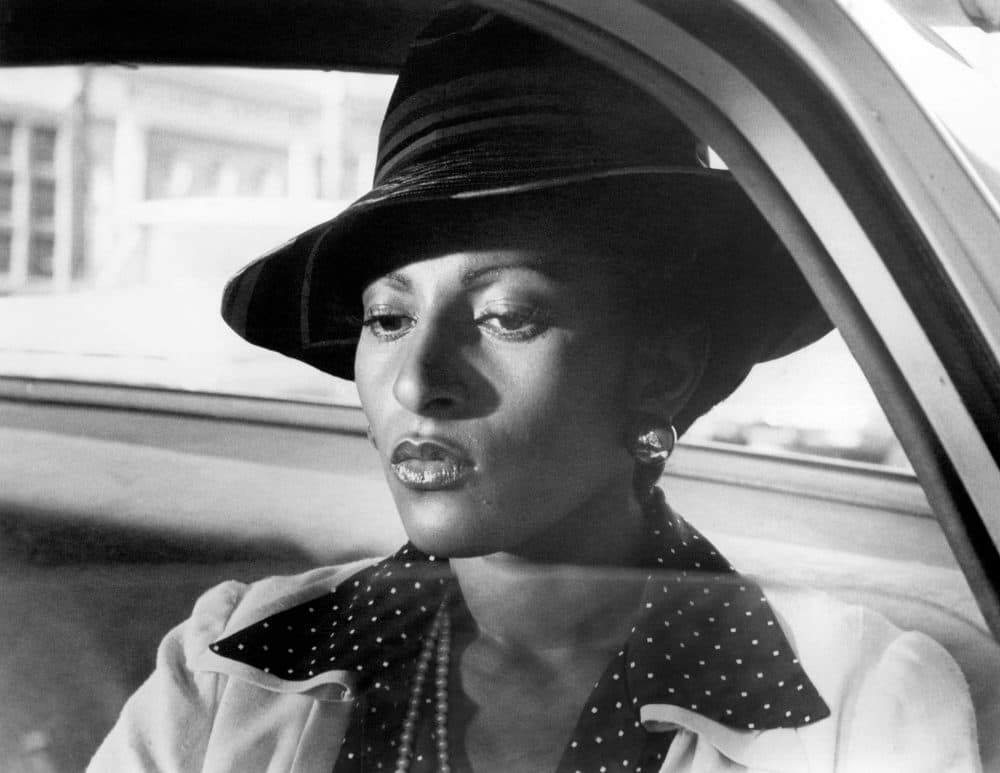 From the start of her career, in a bit part in Russ Meyer's kitschy classic "Beyond the Valley of the Dolls," through the definitive 1970s urban dramas that would make her a star, Grier was conjuring black girl magic decades before it was an affirming Twitter hashtag. To understand Grier's profound influence, one has to recall the rote representation, back in the day, of African-American women on screen. Yes, there was Dorothy Dandridge's sultry femme fatale in 1954's "Carmen Jones," based on the Bizet opera. But mostly, black actresses were resigned to mammies and maids well into the 1960s. Television was more adventurous in its representations, with Nichelle Nichols' communications officer Lt. Uhura on "Star Trek," and Diahann Carroll's angelic nurse and single mother in the groundbreaking comedy "Julia." But Grier played women like none ever seen on any screen, big or small.
Yes, some of her films were hyper-violent, and the dialogue could be clunky — and it didn't matter at all. Not if you were young and black and hungry for women to admire and emulate at the movies. Often, Grier played women pushed to the brink. In 1973's "Coffy," her breakout role, she's a nurse out to get those who got her kid sister strung out. In "Foxy Brown," she pursues the gangsters who murdered her boyfriend, a police officer; "Friday Foster" finds her foiling a plot by racists to assassinate black leaders.
A totem of power, Grier was a beautiful black female action hero. She was smart and unbreakable, taking no guff from corrupt cops, conniving women or feral men. For anyone who grew up in communities ravaged by drugs, poverty and systemic racism, Grier's films were an intoxicating salve that lasted beyond their run time.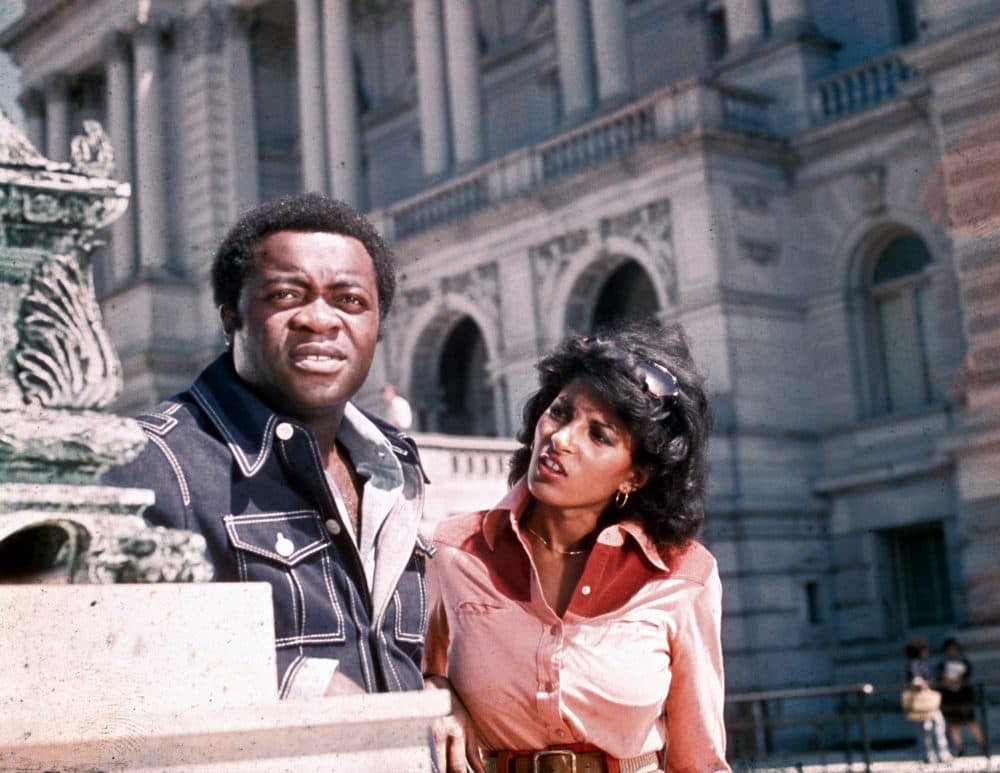 As she portrayed characters refusing to yield to racism or sexism, Grier embodied a fierce new black womanhood that endures to this day. It's there in Beyoncé's politically aware "Formation." (The singer also portrayed a character named Foxxy Cleopatra in 2002's "Austin Powers in Goldmember.") It breathes in Alicia Garza, Patrisse Cullors and Opal Tometi, the women who cofounded the Black Lives Matter movement; and in Bree Newsome, who climbed a flagpole on the South Carolina Statehouse grounds to remove the Confederate flag after nine African-Americans in Charleston, attending an evening bible study, were murdered in church allegedly by an avowed white supremacist in June 2015.
In 1997, I interviewed Grier. Warm, thoughtful and inquisitive, she cited the robust black women who inspired her portrayals of take-no-mess sisters.
"I watched my mama, my aunt, my grandmother and all the women in my community. They were all Foxy Browns,'' Grier told me. "They were assertive and self-assured. My portrayals exemplified what was going on in the community. I didn't invent it; it came from reality, it came from the community. It came from Angela Davis, Shirley Chisholm, Barbara Jordan, Lena Horne, Diana Sands, Althea Gibson, Rosa Parks — tell me if those aren't Foxy Browns.''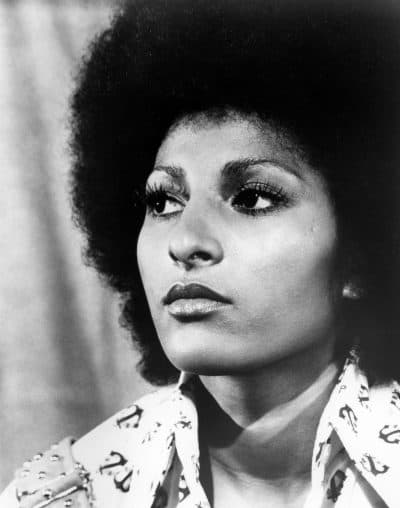 Grier absorbed and epitomized the depth of the black woman's experience in America. Perhaps no women Grier played personified this more than Jackie Brown, a desperate middle-aged flight attendant working for a lousy airline and smuggling money on the side for a ruthless gunrunner. Like Brown, Grier's career had been in a long slide, but she never stopped working. Tarantino noticed. In "Rum Punch," the Elmore Leonard book on which "Jackie Brown" is based, the female protagonist is white. Tarantino rewrote the part specifically for Grier.
"She's not Coffy in this movie, she's not a gangsta, she's not a femme fatale,'' Tarantino told me in 1997. "She's a regular woman. But when put in tough situations she keeps her cool; that's her saving grace. She can keep her cool when the situations get hot, and Pam has that in spades. That is Pam Grier.''
Now 67, she is receiving accolades long deserved, and her work is being recognized as pioneering. Hers is a story of success lost and found, always punctuated by an ability to persevere. She has survived rape, cancer, and the capriciousness of Hollywood to see her influence indelibly stamped on American culture. She's as distinct an American idol as John Wayne, but with more tangible meaning than oversized mythology. She is an icon of grit and grace, both an around-the-way girl and a grown-ass woman in full.
That is Pam Grier.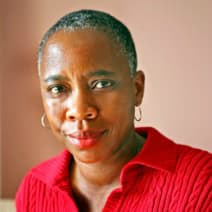 Renee Graham Contributor
Renee Graham is pop culture correspondent for WBUR's Here & Now and The ARTery, and was a longtime arts writer and pop culture columnist for The Boston Globe.