In New Memoir, Sex Pistols Guitarist Steve Jones Details Dysfunction In The Band And His Own Life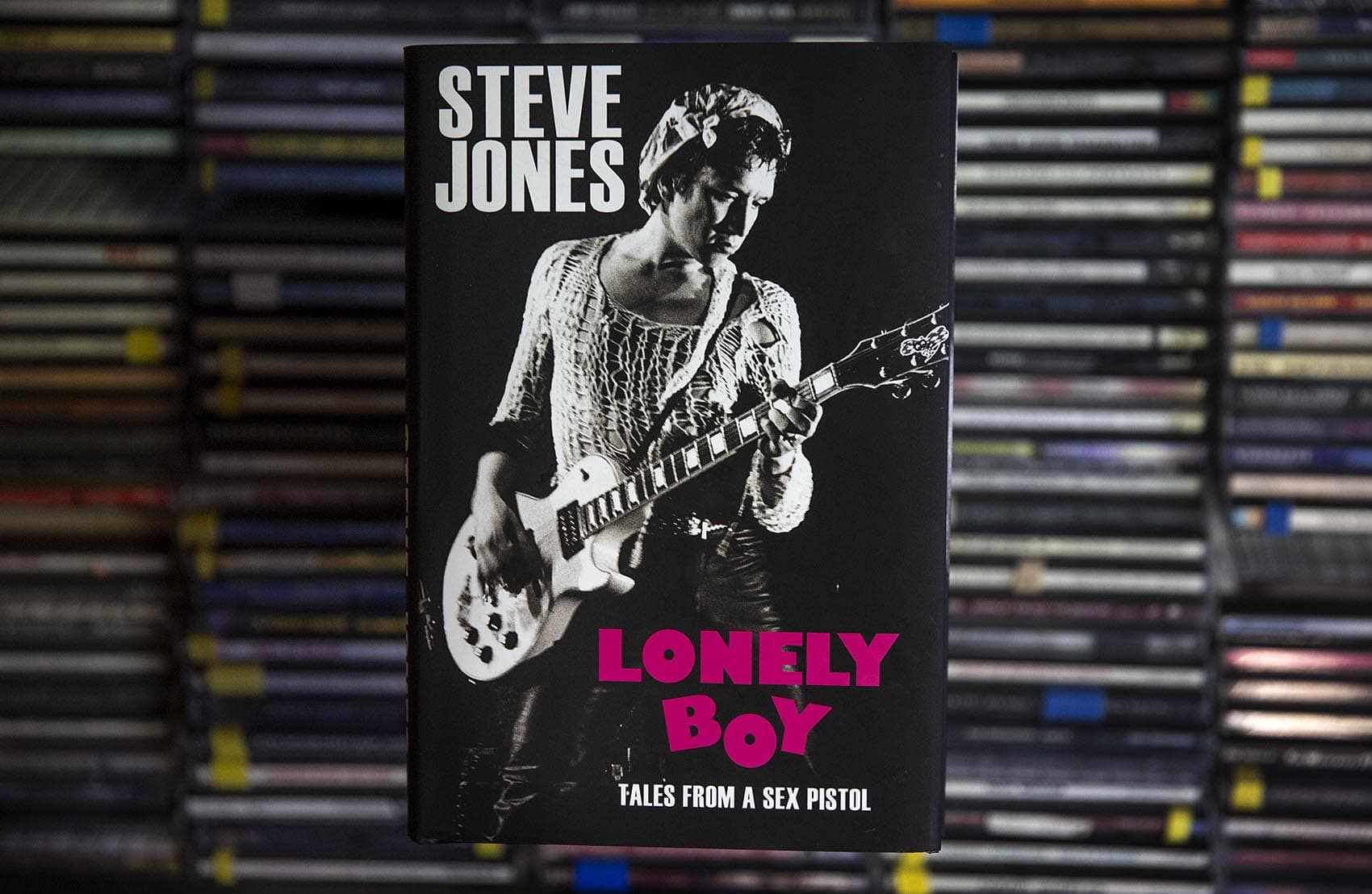 This article is more than 3 years old.
The Sex Pistols were the most incendiary of England's first wave of punk rock bands. Their first single gleefully proposed anarchy and their second snarled that Queen Elizabeth "ain't no human being" and that "she made you a moron."
In 1976 and 1977, the Pistols ruled the punk roost, their actions and music enough to get them signed and dismissed by two major labels, EMI and A&M, before landing with Virgin (Warner Bros. in the U.S.) It was all over by mid-January 1978, the band having crashed and burned after a shambolic seven-date U.S. tour that ended in San Francisco, singer Johnny Rotten signing off with "Ever get the feeling you've been cheated?"
Rotten has written two books about his life in the Sex Pistols (and beyond) and co-founding bassist Glen Matlock has written one. Now, Sex Pistols guitarist Steve Jones steps up, writing about the massive dysfunction that was there in both the band and in his own family. (He co-wrote the book, much of it via Skype, with English writer Ben Thompson.)
Most people are messed up in one way or another, Jones muses. "We all have secrets. That's life, that's what it is." But when he set about to pen his memoir, "Lonely Boy: Tales from a Sex Pistol," he says trepidation about revealing secrets, some rather sordid, took a back seat.
"Don't get me wrong," the affable Jones says on his cell phone from Manhattan, a few hours before taping a bit for "Late Night with Seth Meyers" earlier this month. "There was some weird stuff in there I thought maybe I don't want people knowing, but I think there's too many biographies where they're trying to shine a cool light on themselves and they don't want to dive in. I think it's important to be honest. I think people can relate."
Jones, now 61, was raised in poverty by his mother and grandmother in West London. "My grandma nurtured me, showed me love," Jones says. "And then all of a sudden that just got taken away." When he was 6, a step-father entered his world and he moved to what Jones describes as "this horrible place with my mum and this horrible fella that she lived with."
Jones writes that the stepfather sexually abused him as a young boy. As a teenager, Jones stole anything not nailed down — guitars, cars, whatever. Drinking and drugging came early and often. He fell in love with rock 'n' roll, the Faces and Roxy Music, in particular. He had dyslexia and ADHD, albeit undiagnosed, and could barely read and write. It wasn't until he was in his 30s that he was properly taught by a woman in Los Angeles, his home base since 1982.
Of the debauched tales told in "Lonely Boy" — from being a Peeping Tom to popping pills to shagging numerous "birds" — Jones says, "It's fun to a lot of people [to read], but it's not something I'm proud of."
Jones taught himself to play guitar, aided by taking speed, which he writes allowed him to focus. In 1975, the Sex Pistols took shape in "SEX," the London bondage apparel shop run by future band manager Malcolm McLaren and his wife Vivienne Westwood. The settled lineup included Jones and his longtime mate, drummer Paul Cook, bassist Matlock and a striking, sharp-boned singer named John Lydon, rebranded as Johnny Rotten.
The Sex Pistols were confrontational, hailed both as the leading edge of the punk rock movement that was shaking up the staid rock world, and vilified as the worst musical scourge to ever come from the island. A pair of incendiary, nation-rattling singles, "Anarchy in the U.K." and "God Save the Queen" came in 1976 and two strong follow-ups "Pretty Vacant" and "Holidays in the Sun" the next year. The album containing those four songs plus seven others, "Never Mind the Bollocks, Here's the Sex Pistols," was released in October 1977.
The rise and fall was swift. Matlock exited the band in early 1977 and Rotten's unmusical, but stylishly punk friend Sid Vicious was brought in to play bass. There was that quasi-calamitous U.S. tour in 1978 — I saw their first date in Atlanta, a glorious shambles -- and then that ugly split after the San Francisco gig.
Jones and Cook headed to South America to make a farcical Sex Pistols mockumentary with McLaren. Rotten went off to reinvent himself, using his given surname, with the post-punk band Public Image, Ltd. and Vicious moved to New York with his abrasive junkie girlfriend Nancy Spungen. He was accused of stabbing her to death in late '78 and arrested. Out on bail in early '79, Vicious overdosed on heroin and died.
Various myths, large and small, have been built up around the Pistols. A lingering one has been the been the allegation that session guitarist Chris Spedding played most of the guitar on the album. Asked which myths he'd care to dispel, that's where Jones goes first: "Well, I definitely played all the guitar on 'Never Mind the Bollocks.' " Jones adds he also played bass on the entire album, save "Anarchy," with Vicious "low in the mix on 'Bodies.' "
"And Glen always claims he wrote 'God Save the Queen' 'Anarchy in the U.K.' and 'Pretty Vacant.' John wrote the lyrics, Glen would come up with the tunes and I'd sodomize his way of playing to make it sound the way it did," Jones says. "After Glen left the band — or got the boot, whatever way you want to look at it, I'm not quite sure what happened myself — I co-wrote 'Bodies,' 'E.M.I.,' 'Holidays in the Sun,' 'No Feelings' and 'Lazy Sod' [aka 'Seventeen']. I never get credit for that. They're minor details, but I just want to get my two cents out there. That was not entirely why I did the book, but it was part of the drive that made me want to do it."
Another myth that Jones doesn't mind upending: The idea that the punks were idealistic and unhedonistic, that they weren't propelled by the same desire for sex, drugs and money as were big stars of the day, like Led Zeppelin, Queen and Rod Stewart, who were reviled by punk rockers.
"Yeah, I don't know who came up with that nonsense," Jones says. "Probably someone on the outside came up with that crap, it always is. I just wanted to get laid."
What threw the band off its track, permanently, says Jones, was the blowup that happened on the English TV show hosted by Bill Grundy, "Today" on Dec. 1, 1976. Clearly contemptuous, Grundy goaded the not-entirely-sober Pistols into cursing on live TV. The next day's Daily Mirror emblazoned the Pistols on the front page proclaiming, "The Filth and the Fury."
"The Bill Grundy thing and Sid joining was definitely the beginning of the end to me," Jones says. "It was an overnight sensation — household name all over England — but because of that it wasn't about [the music any longer]. Inside of the band, we just couldn't really write any songs. It totally wasn't about music. We had no time to rehearse; it was just about what the next headline was going to be.
"I think Sid actually had a good musical ear. But it was like saying to a baby, 'Here's a bass, learn how to play it in a week.' You just can't do it. I started showing him where to put his fingers and that's the last thing I wanted to be doing. I had my own issues. It was a crazy time, a whirlwind of s--- that wouldn't stop whirling around."
McLaren, who died from cancer in 2010, considered himself the Svengali or master puppeteer of the Sex Pistols, a main theme of "The Great Rock 'n' Roll Swindle," a movie he made, directed by Julien Temple, with Jones, Cook and others after the breakup. "It was a good shift of gears from the doom and gloom of the Pistols near the end," Jones says, of his participation. "It was light, I could have fun, I didn't have to be around Sid and John."
In "Lonely Boy," Jones writes: "I hadn't minded being second fiddle to John, but now I was playing third fiddle to this f------ idiot [Sid], maybe even fourth if you went along with Malcolm's increasingly delusional certainty that we were all his puppets."
Jones has decidedly mixed feelings about McLaren, the role he played in Jones' life and the band's existence. "I liked McLaren, we were pals way before the Pistols started," Jones says. "I think he had a s----- upbringing too and he had a massive ego, especially when the Pistols got success. But he had a lot of good ideas, as far as image, the clothes and some stunts. He came up with the name. It was his idea to play down South and not do the 'normal' places that every [English] rock band did when they came to the States. We got to play a strip club in London and some art places. He was definitely very influential. He had a good grasp on the media, how to manipulate it. But he wasn't as important as he thought he was. He had absolutely zero to do with the musical side of things, no input whatsoever. Obviously, in the 'Rock 'n' Roll Swindle' that's what he tried to say — that it was all because of him, I think he was like our fifth member; he wasn't pulling the strings."
Rotten was the most charismatic figure of the punk era. Jones has mixed views on Rotten, as well, with whom he's played on four Pistols reunion tours, beginning in 1996 and ending in 2008. He has immense respect for him as a lyricist, singer and frontman, but less so as a person.
"We don't have a relationship," Jones says. "We live in the same city, but we have no desire to see one another. It's like a divorce in a marriage; you don't want to see the ex-wife. You've got no desire. It's a shame, but that's the way it is. I've got no animosity; I only wish him well, but I don't want to hang out with him."
Any further Sex Pistols activity is highly unlikely, Jones says. "I would love to just be going on the road, doing the hits and getting a big piece of dough, but every time we do it" — they reunited in 1996 for the American "Filthy Lucre" tour, again in 2003 and finally in 2007 and 2008 -- "it ends horrible and I get depressed and it's life-sucking. … If we were getting Rolling Stones money, I'm sure we'd put up with each other."
After the Pistols, Jones formed a short-lived band with Cook, The Professionals, but he was on the rocks, personally and professionally through most of the '80s, wrestling with addiction, alcohol and drugs, including heroin. He attempted 12-step programs but they didn't take.
"When I originally came into the program it was because I was pretty much homeless and just desperate," Jones says, "but I don't think I was ready. It looked like I should have been ready because I literally had nowhere to live and this lady let me sleep on her couch when I went to meetings."
Jones says it took him about six years for the program to kick in. His sober date is Oct. 28, 1990. "I just fell off the wagon one more time," he says, "and it was like a light bulb went off in my head: 'I'm done, I can't do this anymore. What do I have to do?' " This time, the resolve was there and Jones was, professionally, on firmer ground, having made a couple of solo albums and done session work for everyone from Roy Orbison to Iggy Pop to Bob Dylan.
Still, Jones says, it's not like everything is all roses now. He's single and doesn't think he's capable of forming a genuine romantic relationship. As to the emptiness he grew up with, he says, "I don't think it ever goes. I'm sure that's part of alcoholism, but part of it also was my upbringing. I was always a loner, drifting off walking around by myself. The alcoholism part was where I was looking to fill that hole with something, whatever it was, stealing or Peeping Tom-ing or sex or whatever. It's nowhere near as bad as it used to be, thank God. But I still get moments where I'll wake up and I'm all bluesy, and that's why I still go to lots of meetings. It's a small price to pay to have the comfort."
These days, he DJs five days a week for two hours a day, doing "Jonesy's Jukebox," playing mostly what he wants, at KLOS, a classic rock station in LA. He talks (and sometimes jams) with studio guests — among them Rotten, Jerry Lee Lewis, Brian Wilson and Pete Townshend — and plays what he likes, music from David Bowie, Motörhead, the New York Dolls and the J. Geils Band in the mix.
"We have to keep in the vague ballpark of rock," Jones writes. "I thought it was going to be a real f------ challenge for five days a week but it's working out OK, for now. Luckily, they give me plenty of leeway to sneak in a bit of Strawbs or Atomic Rooster here and there; I've got to change it up a bit, otherwise what's the point of having me on there?"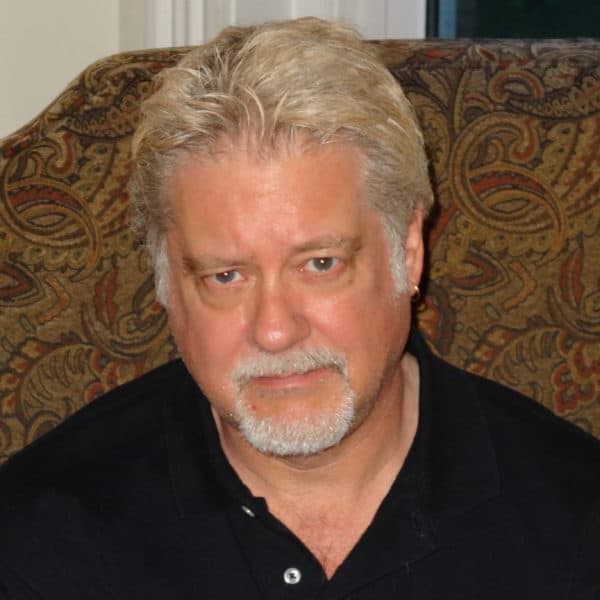 Jim Sullivan Music Writer
Jim Sullivan writes about rock 'n' roll and other music for The ARTery.