'Black Mirror's' Season 4 Forces Us To Reckon With Our Sins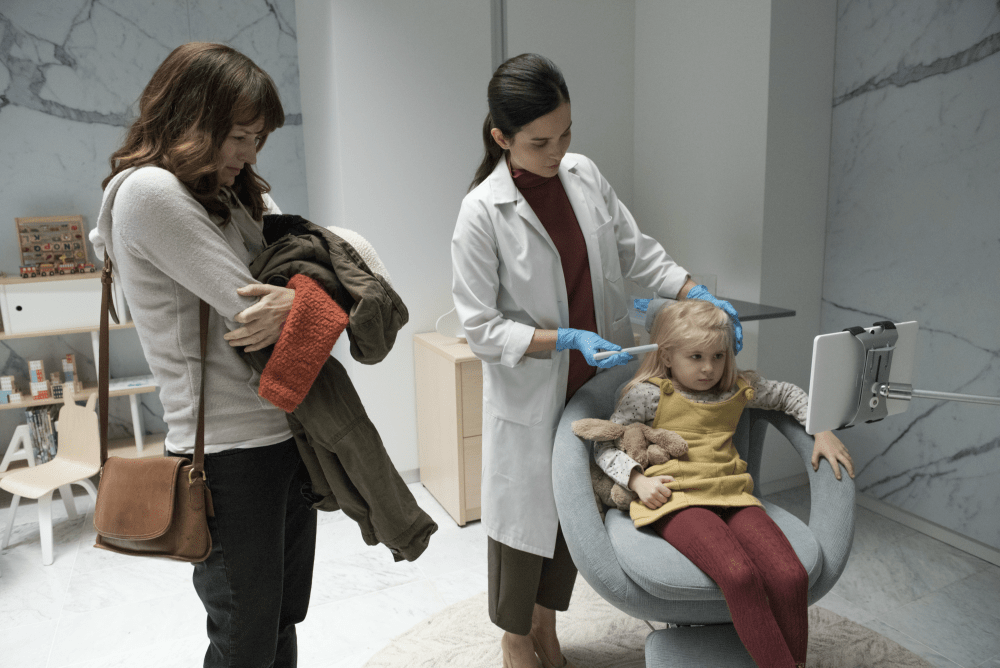 This article is more than 3 years old.
The joy of watching "Black Mirror" lies in ignorance.
Chapter to chapter we're kept in the dark, oblivious to context and substance as minutes pass and we're submerged into worlds that look like our own but feel alien. We're fed clues: a stray hit and run on a country highway here, a meet cute there, a tense covert mission to a remote timeworn warehouse elsewhere. But we remain in the dark until "Black Mirror" leads us toward dawning comprehension. Story pieces fall into place, and we see through the darkness to the core of each of its one-off episodes.
Two years after Netflix snatched up Charlie Brooker's anthology series of cautionary tech tales, the stuff of "Black Mirror" remains the same even as its production values and name recognition have risen. If anything's different, it's Brooker's optimism or perhaps his heightened sense of justice.
There is no "San Junipero" in the show's latest six episode installment; that Emmy-winning slice of digitized heaven does the opposite of its peers in the "Black Mirror" canon by introducing imagined tech and highlighting its capabilities chiefly through a positive lens. Instead, there's "Hang the DJ," in which a dating app promises to pair users with their perfect match but only permits random allotted time for them to spend with each other.
You might have a year with your soulmate. You might only have 12 hours. The purpose of the seemingly arbitrary coupling is only revealed in the story's final moments, and though the net result is heartwarming, how much your heart is warmed depends on you. What surrounds "Hang the DJ" throughout the rest of the season is decidedly more grim, which of course is what we expect from "Black Mirror" in the first place.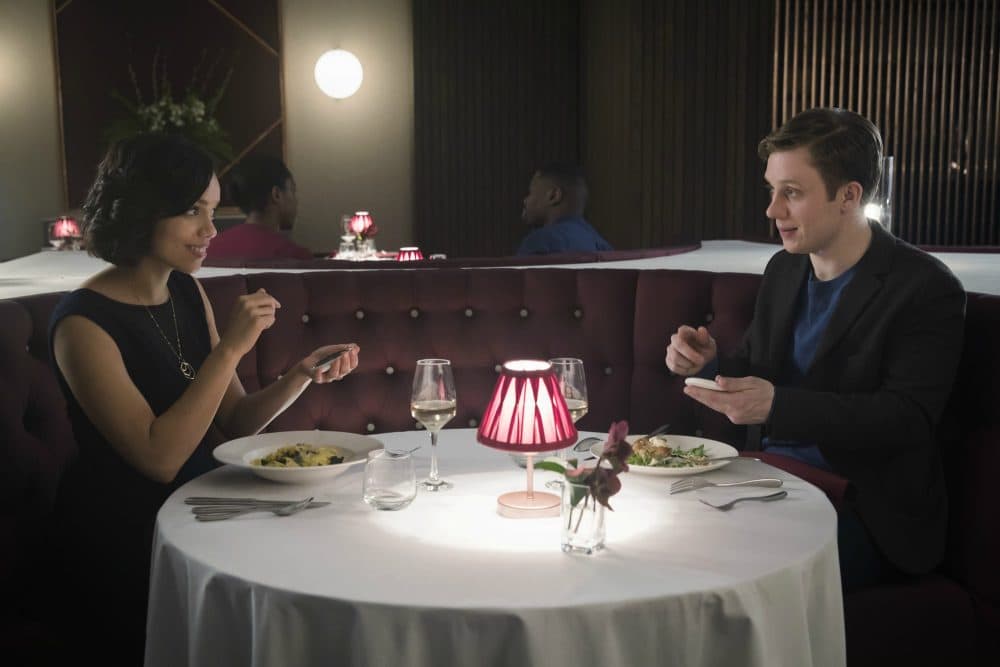 In "Arkangel," microchipping your kids is taken to a new extreme when Rosemarie DeWitt's helicopter single mom pays for a program that lets her literally see the world through her daughter's eyes. In "Crocodile," Andrea Riseborough and Andrew Gower accidentally kill a man, cover it up and then, years later, must reckon with their sin when confronted with a device that can read memories.
Sin, of course, is what "Black Mirror" is all about, maybe more so here than in past seasons. In nearly every episode we meet characters guilty of any number of crimes. Barring that, they live in worlds shaped by the crimes of others. Civilization doesn't reach the apocalyptic state we see in "Metalhead" on its own, after all. It takes human labor to get us there, though we're never given full backstory on how Earth becomes a monochrome wasteland patrolled by mechanical canines in the style of "The Terminator." We're invested in the episode through sheer tension as a trio of survivors, led by Maxine Peake, bust into a storage facility for unknown reasons and end up hunted by a vicious robo-dog. It won't stop until they're dead. You can figure the rest out from there.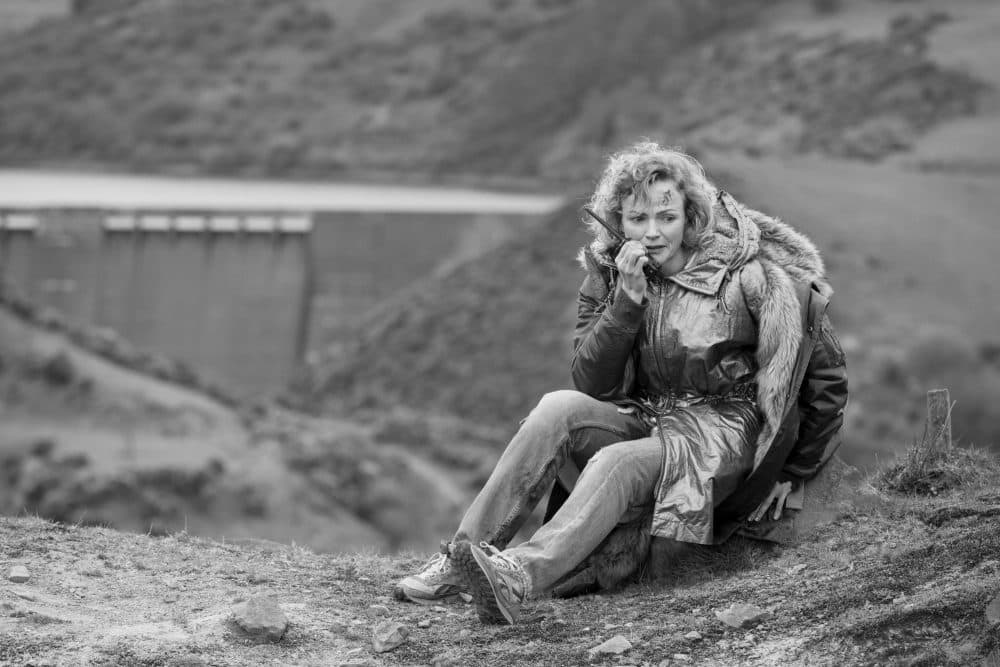 The sin theme extends to "USS Callister" and "Black Museum," the first and last episodes of the season and also its most daring. (Granted, you can watch "Black Mirror" in any order you like, but the capstone effect these two provide by watching in order shouldn't be overlooked.) In the former, Brooker imitates "Star Trek" while castigating fan culture. In the latter, he squeezes an anthology tale inside of his anthology show, sort of an extended "Tales From the Crypt" episode where the Crypt Keeper is Douglas Hodge and his audience is Letitia Wright.
Both episodes take a certain amount of guts -- lord knows that mocking toxic fanboy pettiness is never a safe bet -- but "Black Museum" takes the cake as both an embodiment of "Black Mirror's" driving intention and as an exercise in writing a good narrative twist. Rather than sideswipe his viewers with the most out-of-left-field plot development he can imagine, he foregrounds that development in the narrative. Once we recover from the shock we can't help asking ourselves how we didn't see it coming. Saying much else would ruin the surprise, but "Black Museum" may well be the best bit of revenge filmmaking of 2017.
Brooker can't claim credit for every stroke of brilliance here; he has a terrific directorial team in his corner, comprised of Toby Haynes ("USS Callister"), Jodie Foster ("Arkangel"), John Hillcoat ("Crocodile"), Tim Van Patten ("Hang the DJ"), David Slade ("Metalhead") and Colm McCarthy ("Black Museum"). The casting, too, is terrific, not just Riseborough, Gower, DeWitt, Peake, Hodge and Wright, but also Jesse Plemons as the Captain Kirk/evil Mark Zuckerberg stand-in in "USS Callister," Georgina Campbell and Joe Cole as the app users in "Hang the DJ" and Brenna Harding as DeWitt's daughter in "Arkangel." (Frankly, the entire ensemble in "USS Callister" should be singled out for praise, but there's a certain pleasure in Plemons' dual-role as both the alpha and beta male archetype.) Together, they do what "Black Mirror" does best: Show us what our culture and systems look like under the influence of technology.
At least the technology here isn't predominantly bad. "Crocodile," for instance, isn't about tech gone wrong. It's about people doing wrong. And the array of gadgets we see littering the Black Museum are meant for good, but in the hands of the wrong proponents. The dating app in "Hang the DJ" has enormous moral implications, but that's an argument best discovered for yourself.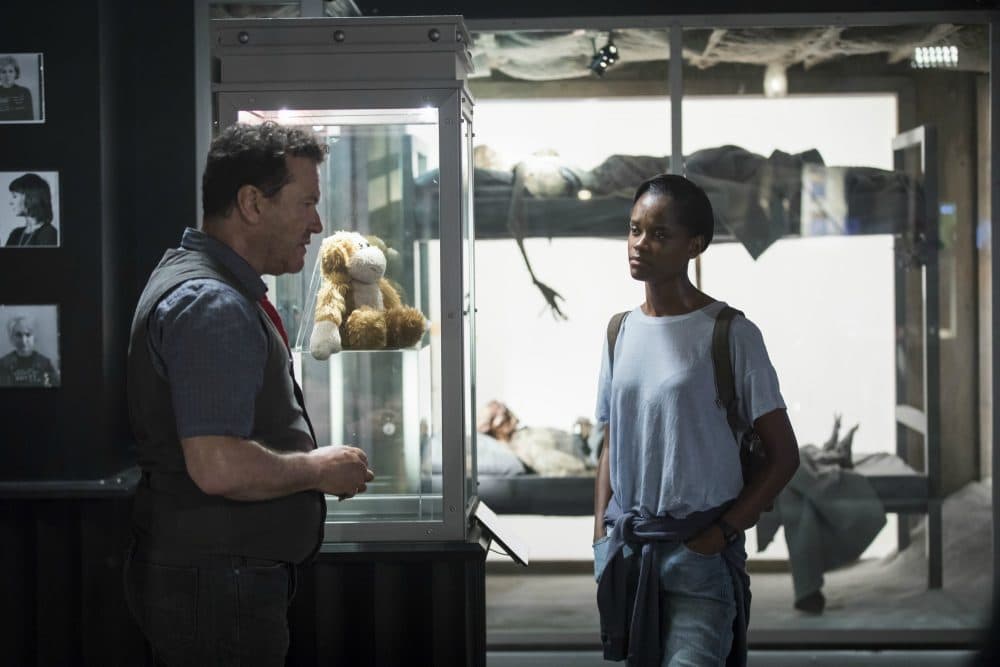 Critics have described "Black Mirror" as technophobic, but that's only half right. Brooker doesn't fear technology. He respects it. He just happens to be circumspect enough to question its function in society. The series' fourth season is less hellish than its predecessors, but the road to hell nonetheless remains paved with good inventions.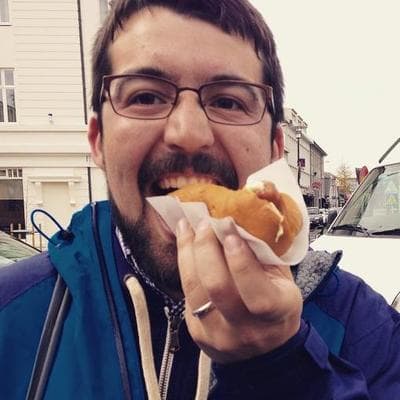 Andy Crump Critic
Boston-based pop culture critic Andy Crump has been writing about film and television online since 2009.