How 'Trouble In Tahiti' Digs Into Leonard Bernstein's Mass. Upbringing
07:01
Play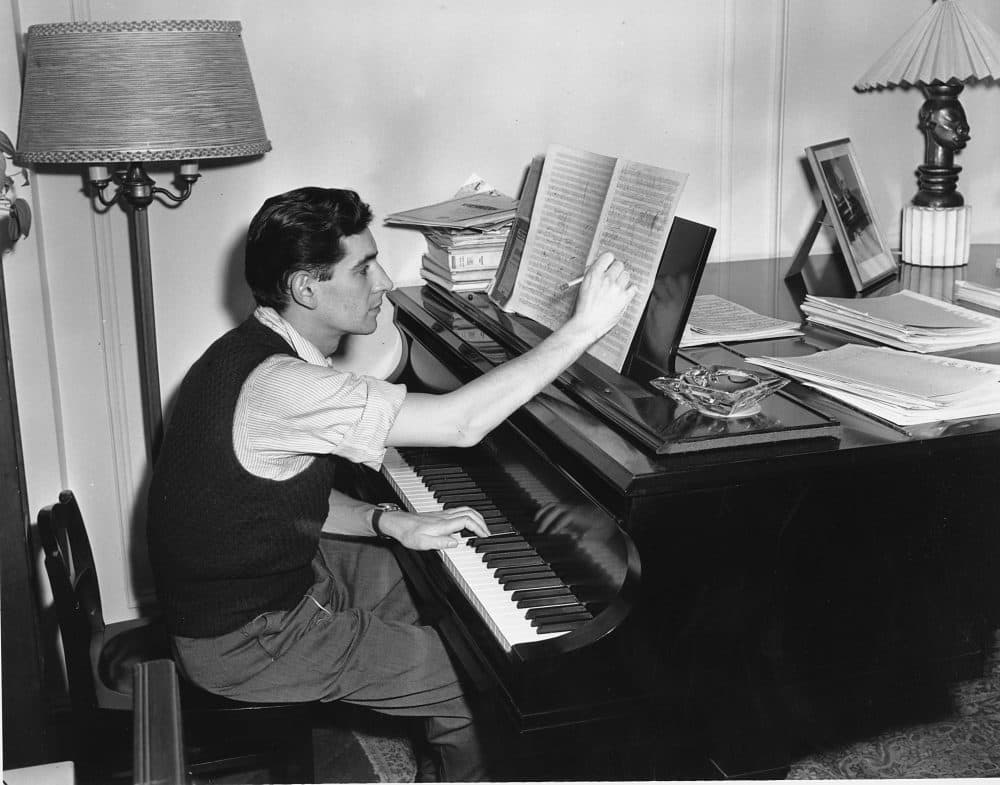 This article is more than 2 years old.
The composer Leonard Bernstein is understandably associated with New York — he was chief conductor of the New York Philharmonic, wrote "West Side Story" and "On the Town," and was a fixture in New York celebrity culture.
But Bernstein was Massachusetts born and bred. And his most intimate work, "Trouble in Tahiti," is largely autobiographical — touching on post-war dreams, marital dysfunction and Greater Boston real estate. Boston Lyric Opera's production runs through May 20.
"Trouble in Tahiti" begins with a jazz trio extolling the glories of suburbia. But when the curtain rises on the married couple at the center of the story, they're already bickering.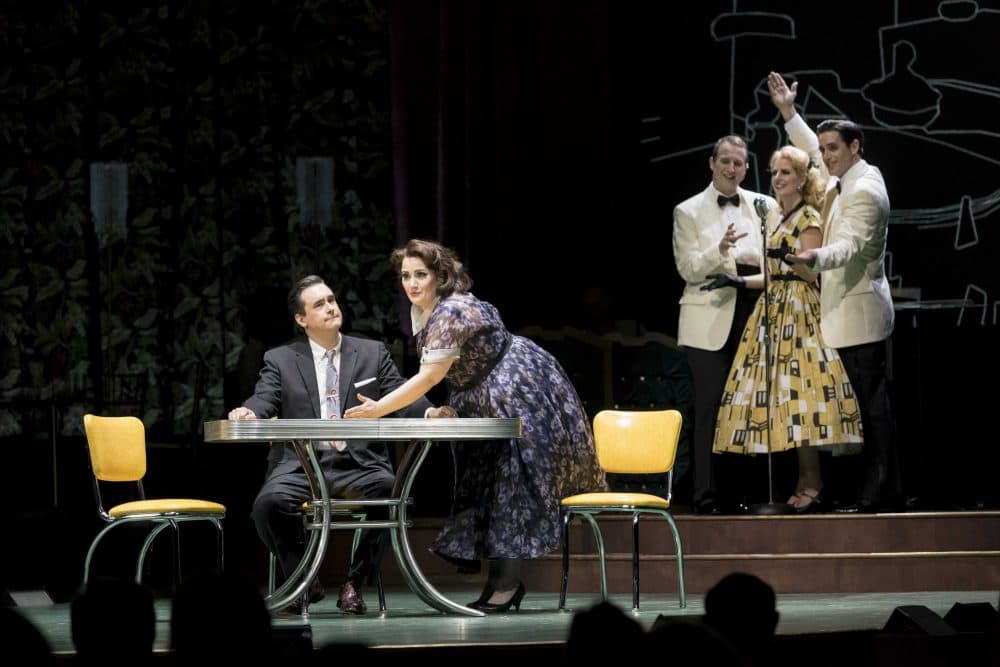 Sam and Dinah are 10 years into their marriage, and desperately unhappy. It's breakfast, and the accusations are flying: The toast is burned, there's rumor of an affair, she's nagging, he's a neglectful father. They long for love, but can't communicate.
The chasm between their perfect material world and troubled marriage is striking.
Jamie Bernstein, the composer's daughter, says it's strikingly similar to what young Lenny observed at home.
"There was nothing subtle about it at the beginning. My dad started writing 'Trouble in Tahiti,' and his main characters were called Sam and Jennie, which were his parents' own names," says Jamie Bernstein.
Her father eventually changed the name Jennie to Dinah, but the message is clear.
"They were really mismatched," she says. "They argued a lot. Sam was very bossy and very parsimonious with money and with affection. And so I think Jennie had a pretty hard time of it."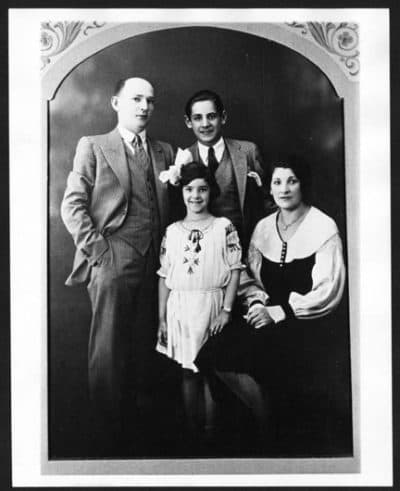 Leonard Bernstein's father arrived in America as a teenager from Russia, alone and poor. He worked hard, and eventually opened his own business, the Boston-based Samuel J. Bernstein Hair Company, which sold ladies' hair products.
Leonard Bernstein's mother had been a bright child, but when she was 12, her family yanked her out of school to work in the textile mills. "Sam looked down his nose at her being under-educated and not smart," Jamie Bernstein says, adding, "She was vivacious, ebullient. He was sort of surly and irritable."
In "Trouble in Tahiti," Dinah tells her analyst about a dream where a voice offers her escape from a toxic environment. But it's not just Dinah, the wife in the opera, who dreams about a better place. Burton Bernstein, the composer's brother, wrote in his memoir that their father had a particular fixation on homes. For Sam, the family home measured his success.
"The Bernstein family, when Leonard was a child, moved basically every year," says Carol Oja, Harvard music professor and Bernstein scholar.
The route for upwardly mobile Jewish families then was from working class Mattapan or Dorchester to middle class Roxbury, and, for some, to a house of one's own in Brookline or Newton.
Sam's hair product business thrived. So he found himself, in the early 1930s, with enough money to hire an architect to design for his family not one but two homes — a winter home in suburban Newton, and a summer home in Sharon. Seeing the blueprints for those homes, Sam seemed happier than ever. He must have felt very much the winner, like Sam in the opera.
Leonard was excited, too. He wrote to his friend about the Newton house: "You should see the place! It's bigger, I think, than the two-family home I lived in last year. It is beautiful! It couldn't be gorgeouser than it is."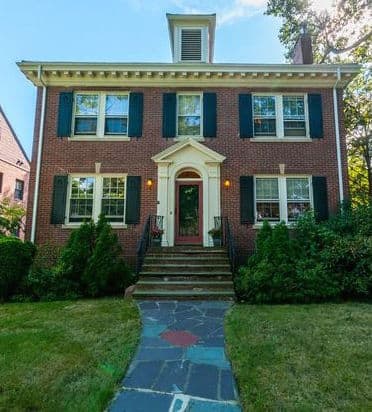 Jamie Bernstein thinks the heightened expectations might have compounded the despair that followed.
"I can see how, if this big fuss was being made over this dream house they were all moving into, and was supposed to represent their success in the world, and then they all are in it, and the parents can't stand each other and the atmosphere is bitter, all of a sudden you've got something that sounds an awful lot like 'Trouble in Tahiti,' the opera," she says.
At the end of the day — and the opera — Sam returns from work, stands in front of the house with a trophy in hand, and has to face the grimness of his marriage.
"I can see how my dad was working out stuff about his dad through this opera. There were many confrontations and a lot of discord that my father tried to resolve over the years, and he did it in his music," says Jamie Bernstein.
With the Boston Lyric Opera's production of "Trouble in Tahiti," the story comes back to where it all began.
---
The BLO's production of "Trouble in Tahiti" is at the DCR Steriti Memorial Rink in Boston through May 20.
This article was originally published on May 11, 2018.
This segment aired on May 11, 2018.