BCA President And CEO Gregory Ruffer Resigns After Allegations Of Inappropriate Conduct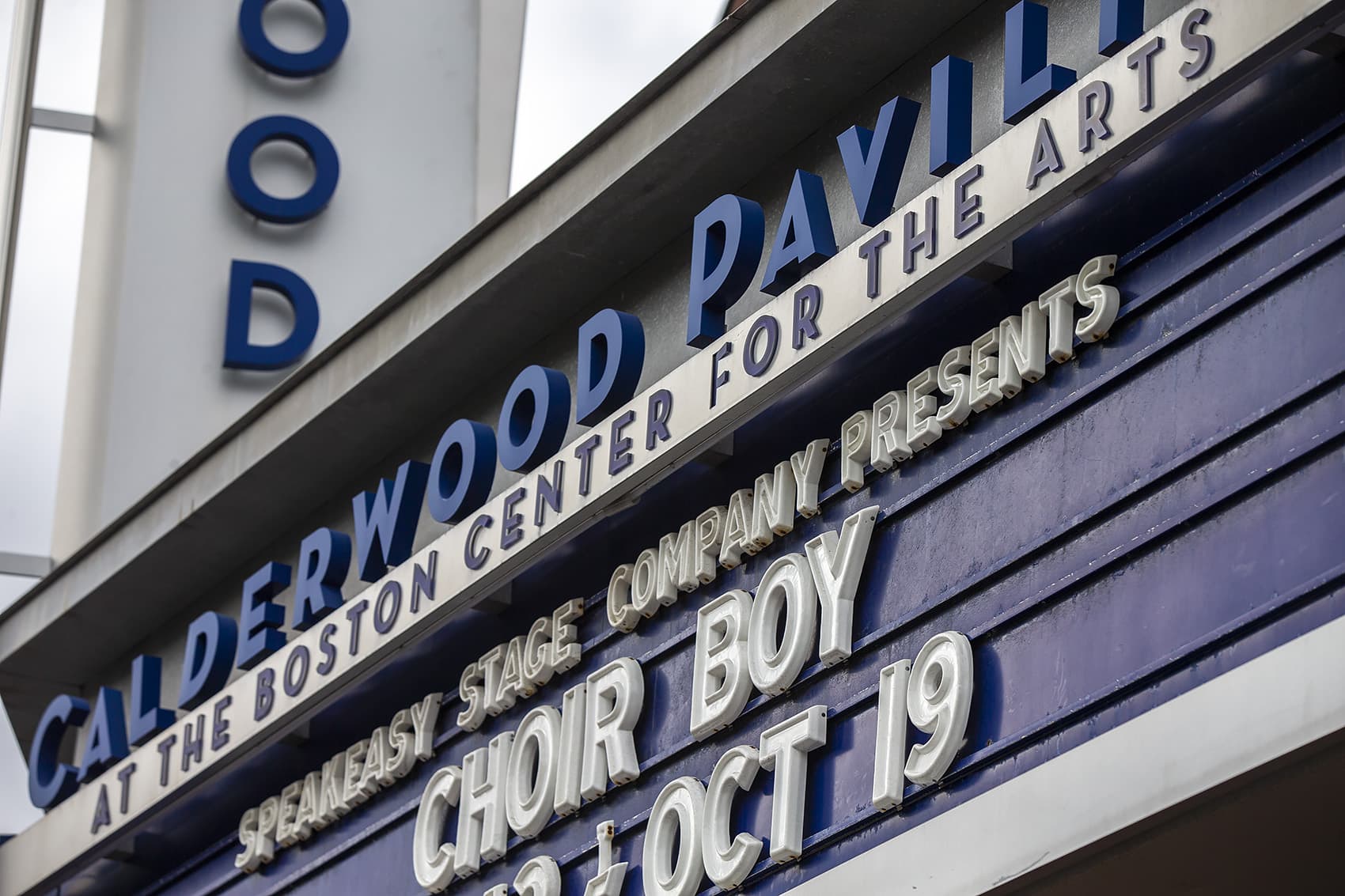 Update Sunday Oct. 6: BCA Chairman of the Board John G.F. Ruggieri-Lam confirmed that President and CEO Gregory Ruffer has submitted his resignation. Ruggieri-Lam said Chief Operating Officer Kristi Keefe and Chief Advancement Officer Emily Foster Day have been designated as co-directors in the interim.
---
Our original post:
The Boston Center for the Arts is hiring outside counsel to look into allegations that the organization's president and CEO, Gregory Ruffer, behaved inappropriately while working at a college in Florida several years ago.
Staff at the BCA presented the board with a letter Friday requesting that Ruffer be placed on leave while the investigation was underway, according to Chairman of the Board John G.F. Ruggieri-Lam. He said by phone the board won't be placing Ruffer on leave for now.
Ruggieri-Lam on Friday would not disclose the law firm that the BCA plans to retain for the investigation, saying he didn't think it was appropriate to release their contact information before he spoke to them.
"Our intention here and our pledge to the BCA staff and our pledge to the community at large is that we are going to take these allegations very seriously," Ruggieri-Lam said. "We are going to make sure that our outside counsel reviews it comprehensively. And then where that road leads us will be a determination made with respect to if any action or any further action needs to be taken with this unfortunate situation."
The allegations against Ruffer were brought to light in a Sept. 19 post on the website schmopera.com. American tenor Wes Hunter, Ruffer's former student, said he suspected that Ruffer emailed him inappropriate messages anonymously.
The post was one of several in a series of personal accounts of alleged harassment, abuse and assault in the opera and classical music industries. Editor and co-creator of the website Jenna Simeonov wrote online that the stories were published as told to her, with "some names and details withheld at the author's request."
Hunter, a native Floridian now based in Boston, chose to make his name public.
"I'm glad the board and the BCA are taking this seriously because it is a serious matter and the allegations are true," Hunter said in a phone interview Friday evening. "I'm glad the artist, workers and students and anyone related to the BCA know the board and staff take their workplace and artist place seriously."
In the post, Hunter said he met Ruffer his second year at Central Florida Community College, which is now the College of Central Florida. Ruffer was his voice teacher. Hunter wrote that he suspected Ruffer wrote him anonymous, inappropriate emails trying to seduce him and lied about having a sexual relationship with him.
Ruffer began his job at the BCA in 2016 after serving as president and CEO of the Wisconsin Conservatory of Music in Milwaukee. He replaced Veronique Le Melle, who left the BCA earlier that year. WBUR attempted to reach Ruffer by a listed phone number and his BCA email, but did not hear back in time for the publication of this story.
Ruggieri-Lam said the conversation would be different if the allegations involved incidents that occurred at the BCA. But he said there have been no reports of impropriety during Ruffer's tenure at the art institution. "Of course anybody who has the courage to come forward with an allegation of any wrongdoing by anybody should be listened to and should be understood and also should be responded to," Ruggieri-Lam said. "The allegations [are] somewhat remote in time and some somewhat vague. Again, that does not mean they should not be explored. It does not mean that they should not be taken seriously."
Ruggieri-Lam held an all-staff meeting late Friday afternoon at the BCA to inform employees that the board would be hiring outside counsel to investigate the accusations against Ruffer before his tenure at the BCA.
"I want to make clear that you know our response is going to be measured in accordance with our policies and procedures," said Ruggieri-Lam following the meeting, "and the BCA which supports diversity [and] which absolutely maintains that any kind of harassment or intimidation in the workplace or anything like that is not to be tolerated."
The letter came at the heels of a recent BCA decision that has drawn criticism from some artists. Ruffer unveiled a new, ambitious residency program that would force dozens of current artists to vacate their BCA studios in May. The new program, which would create opportunities for artistic residencies at the BCA that would range from six months to six years, is meant to be a more equitable use of BCA resources and address a shortage of affordable, usable studio space, according to a prior interview with Ruffer.
Ruggieri-Lam said the atmosphere during the meeting on Friday was heavy.
"There's concern for the victims, especially if [those are] correct allegations and there's concern for all the parties involved — in particular our CEO — in the event these allegations don't prove to be what they are," said Ruggieri-Lam. "Irrespective of what happens here, this organization is going to move forward."
This article was originally published on October 05, 2019.