This Dance Responds To The Objectification Of Women In American Culture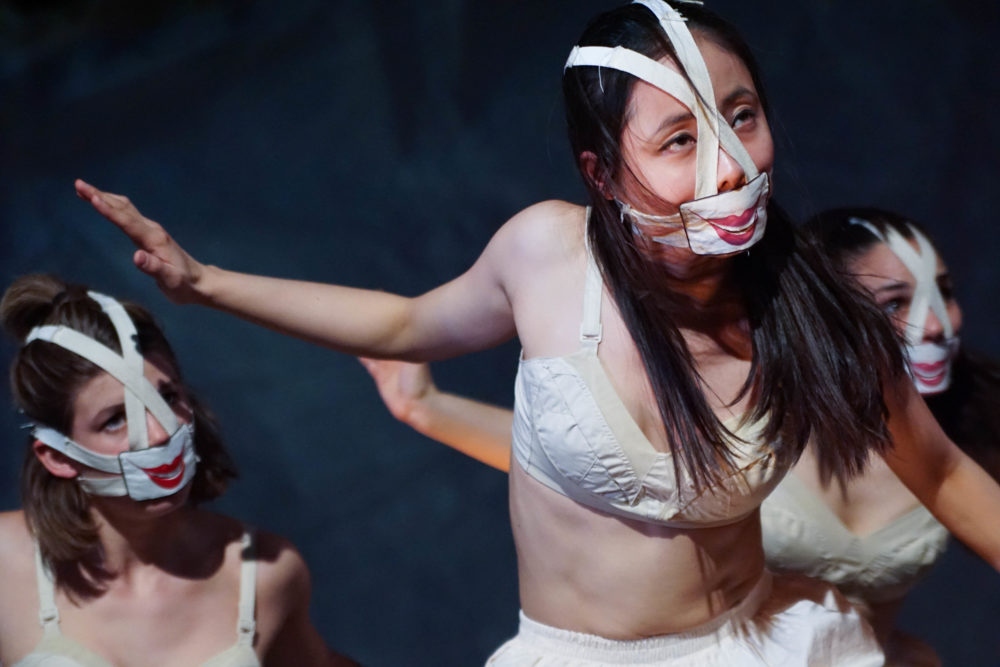 When I.J. Chan started dancing with KAIROS Dance Theater four years ago, her boyfriend at the time didn't like it. He had seen some pictures she posted of her and the other company members during rehearsal for their show, "OBJECT." They were dancing in a bar wearing clear plastic stilettos.
"He was like, 'Those pictures are racy. You need to take them down. What are people going to say when they see that my girlfriend is posing like that?' " But she liked the pictures. They represented the work the company was doing to examine exploitative media narratives that perpetuate female objectification and gender-based violence. He wanted her to quit, and she wasn't going to.
"We finally broke up after weeks of constant arguing. The next day I walked into rehearsal and was like, 'This is different,' " she said. As a woman, she'd had enough of people trying to control her. Dancing allowed her to assert autonomy over her body.
Chan has been a principal dancer with KAIROS since 2015, around the time when the company's founder, DeAnna Pellecchia, started creating "OBJECT.," which has its world premiere this week at the Boston Center for the Arts. Pellecchia describes it as a multimedia dance performance that's driven by and responds to decades of female objectification in all threads of American culture.
"Fashion ads have used images of violence against women to push products to them, music and movies in the 1980s and '90s twisted a generation's perspective of 'perfection,' and even beloved cartoons like Betty Boop had shocking amounts of anti-woman violence and harassment," Pellechia said. "There's been an endless bombardment of cultural messaging to normalize this."
Chan and her fellow dancers, all women, brought their personal experiences to the work. They shared their stories of being catcalled and stalked, how they struggled with eating disorders and abusive relationships. Mostly they talked about the ways they had been objectified, and how it made them feel.
"I always made space for the dancers to share about what was going on in their lives, how were their weekends. Everyone would tell these horrific stories of incidents with men," Pellechio said. For many of them, this was their first time talking about it.
The 2016 election was nearing and the Washington Post published the now-infamous Access Hollywood pussy-grabbing video. A few days later, Chan had another story to share. She was out with her friends, and a man at the bar wouldn't leave her alone even after she turned down his advances several times. Finally she yelled at him, and she said he responded by saying when Trump gets elected he could grab her and her friends wherever he wanted, whenever he wanted.
After Trump was elected, Pellecchia says the overwhelming feeling in rehearsals was fear, defeat and grief that a man could brag about assaulting women and still be elected president and become one of the most powerful people in the world. But that mood shifted after the Harvey Weinstein story broke, causing the reemergence of the #MeToo hashtag and sparking a national reckoning over abuse, power and sexual violence. Pellecchia and the others realized the ubiquity of the stories they'd been sharing while creating this work.
"I had to respond to it, because as an artist I feel it's my responsibility to create work that makes people reflect and think critically about the world they live in," said Pellecchia.
But when she was ready to produce the work for an audience, she said she couldn't find foundational backing or institutional support in Boston. "You would think, especially now, that organizations would want to support this work but no one would touch it. I could feel them pulling away from it."
So in January, after four years of dancing together as KAIROS, Pellecchia secured their status as a 501(c)(3) nonprofit and together they raised $30,000 for the show. " 'OBJECT' is so personal to me and to all the dancers. I wanted it to be accessible so I curated this piece specifically for a non-dance audience," said Pellecchia. She wanted to create a space for everyone to come together and process, while still putting on an entertaining show.
"We need live performance. It's the only place where people are shutting off their phones. You're in this space with six performers and we're all in it together for an hour and a half, we're sharing that time and space. We're all present."
Pellecchia believes now that people are talking about the consequences of misogynist messaging and violence, and many abusers are being held accountable, the time is ripe for general audiences to receive this work. As Chan felt walking into rehearsals after freeing herself from her boyfriend's controlling gaze, this is different.
---
"OBJECT." runs Nov. 15 to 17 at the Boston Center for the Arts' Plaza Theatre.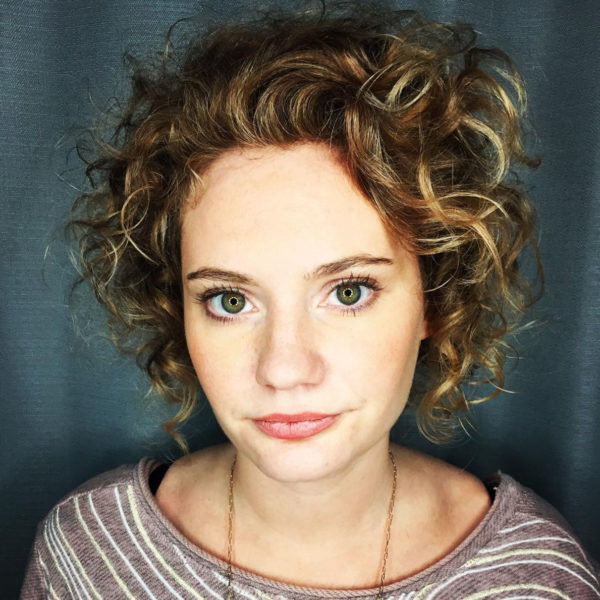 Jenn Stanley Arts Writer
Jenn Stanley is a freelance journalist, writer and audio producer.