5 Things To Do This Weekend, From A Band Mix Up To A Poetry Showcase
You've survived your first full week of 2020. That means it's time for some weekend fun. On the menu this weekend are events that will make you laugh, think and maybe even dance.
Saturday, Jan. 11
Boston Poet Laureate Porsha Olayiwola joins youth poets as they read their work. One will be named Boston's first ever Youth Poet Laureate. Join the city of Boston, 826 Boston, Mass LEAP and Urban Word for the free event.
---
Saturday, Jan. 11
One Night Band is a day-long music show where a slew of Boston musicians are shuffled into bands. They must write a handful of original songs and perform a cover to play for the audience that night, with profits going to ZUMIX, a Boston music education organization.
---
Saturday, Jan. 11 through July 12
This exhibition opens this weekend at the MFA, amid a time of heightened tensions between the U.S. and Iran. Photographers Bahman Jalali (1944-2010) and Gohar Dashti (1980) are Iranian artists whose works respond to the social, political and cultural changes they've witnessed over time. The connection the two shared is evident in some of their exhibited works. Dashti was Jalali's mentee during the conception of the "Image of Imagination" series on display. The exhibit also features Dashti's "Home" series about Mashhad, the Iranian city.
---
Saturday, Jan. 11 through Feb. 9
This multimedia exhibition will explore themes of mental health through the eyes of protagonist Leon, who tries to rediscover joy, self-care and healing. The show features paintings, sculptures, soundscapes and interactive art from Cliff Notez, Chanel Thervil and more.
---
'The Cake'
Lyric Stage Company of Boston
Friday, Jan. 10 through Feb. 9
During her deceased best friend's daughter's wedding preparation, Della must decide whether baking a cake for Jen and her future wife is against her moral beliefs in this comedic play.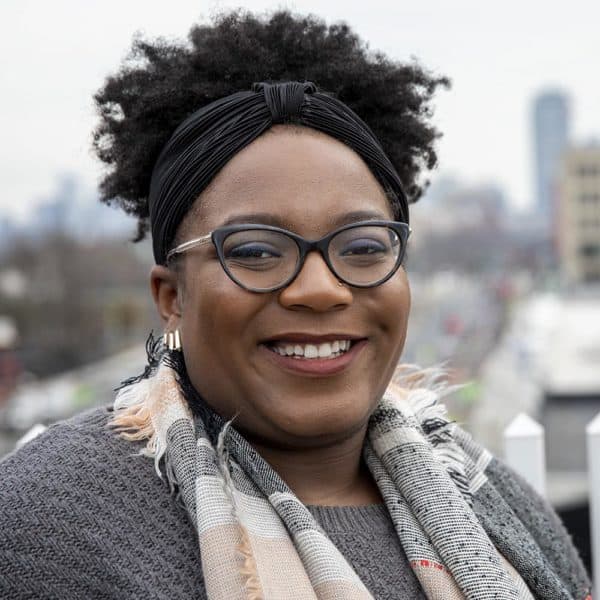 Christian Burno Arts Fellow
Christian Burno is the arts reporting fellow for The ARTery, WBUR's arts and culture team.