Right Out Of A Fairytale: How A Boston Filmmaker Popped The Question In Coolidge Corner Theatre
Once upon a dream, filmmaker Lee Loechler wanted to marry his high school sweetheart, Sthuthi David. So in true fairytale fashion, he secured a movie theater at Coolidge Corner Theatre and plopped down on one knee.
But the story on how this proposal came to be starts six months prior to Dec. 30, aka proposal day. According to Loechler's website, he is an award-winning Boston filmmaker who worked on content for Pampers featuring John Legend, "A Legendary Christmas with John and Chrissy" on NBC and Google Duo.
He spent six months working with an illustrator to animate his girlfriend's favorite movie, "Sleeping Beauty," turning him and David into Prince Phillip and Aurora. During the famous scene where Prince Philip goes to wake Aurora with a kiss in the castle, the prince "throws" a small box to Loechler. Loechler falls to one knee and pops the question in a room full of their family and friends. I don't know the correct term for what happens to the heart when the love of your life proposes to you using your favorite movie that he manipulated to look like you, but I'm sure cardiologist David can agree the event made her heart flutter.
If reading about it doesn't make you swoon, watch the video:
The entire proposal was caught on camera and posted to Loechler's YouTube page for us all to enjoy. It's been viewed over 3 million times since it was posted Thursday and is trending in the third spot on the website. That doesn't include the 20.3 million views it's gotten via Twitter where it has gone viral within the past 24 hours.
David created two endings to the movie: one where she said yes and they lived happily ever after and one if she said no. There were tears in the latter. Dwarf tears, to be specific. Luckily she said yes. The end of Loechler's video shows the newly engaged couple walking outside of the theater and looking up at the bright marquee, which read "Congratulations Sthuthi & Lee."
Their fairytale will be continued.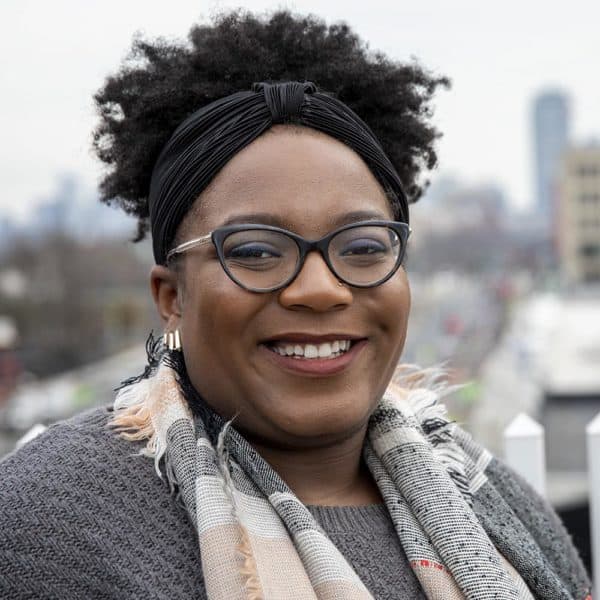 Christian Burno Arts Fellow
Christian Burno is the arts reporting fellow for The ARTery, WBUR's arts and culture team.