Bands Poguetry And Vapors Of Morphine Keep The Music Alive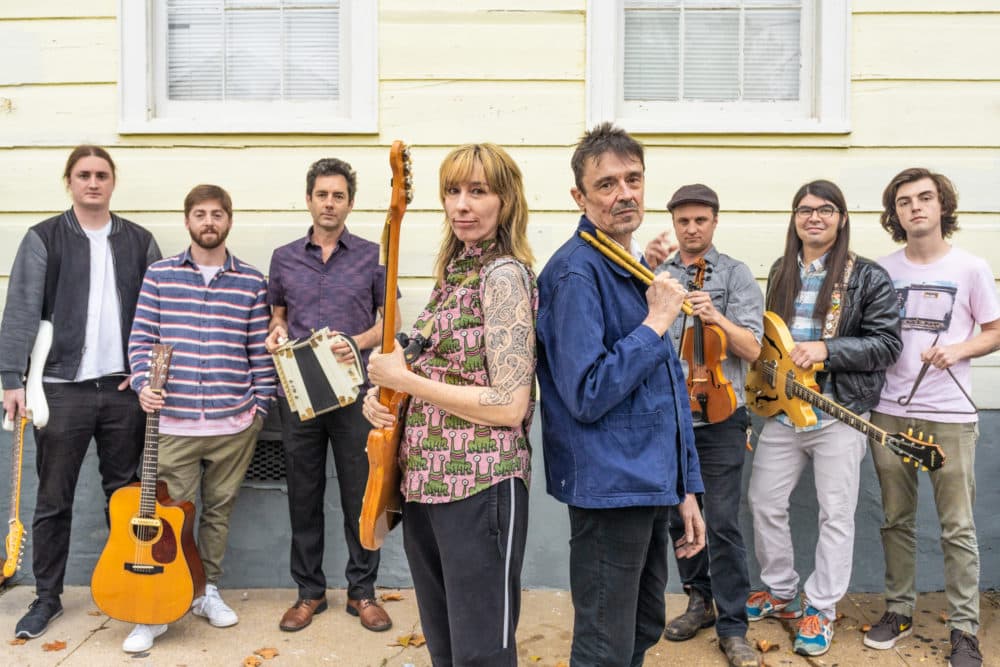 Where do musicians go after their popular bands cease to exist? More specifically, what are their choices when the key person in that band — the main singer-songwriter — is no longer part of the mix? And, yet, the music remains vital and there's still an audience craving to hear it played live.
That's the position that former Pogues and Morphine band members found themselves in when their groups faced these obstacles.
Shane MacGowan, the main man of London-based, Celtic/punk-rooted Pogues, more or less left the band back in 1991. He was booted for alcohol-related bad behavior (or left of his own volition, depending upon who's telling the tale).
Spider Stacy, the Pogues tin whistle player and sometimes singer recently, wasn't ready to call it quits. He formed a band called Poguetry with original bassist Cait O'Riordan and a Grammy-winning Cajun band from Louisiana, the Lost Bayou Ramblers, and they're now on an eight-date tour that stops for a sold-out show at Boston's City Winery on March 5.
The Boston-based "low rock" band Morphine had to figure out how to move forward after Mark Sandman, the band's singer-songwriter-bassist, suffered a heart attack and died on stage in Palestrina, Italy, July 3, 1999. Dana Colley, baritone saxophonist for the trio, carried on, first with a project called Orchestra Morphine and then, years later, with the somewhat self-deprecating moniker Vapors of Morphine. The group has played all over the world but often has a residency at Cambridge's Atwood's Tavern, with a performance coming up on Feb. 29.
Just as Morphine members continued on, the Pogues were not done after MacGowan's exit. The Clash's Joe Strummer filled in on one tour; Stacy sang lead on the final two Pogues album. And there were various short-lived Pogues reunion gigs in the 2000s and 2010s. But in 2015 MacGowan told Vice, after returning "we grew to hate each other all over again, I don't hate the band at all — they're friends. …We just got a bit sick of each other. We're friends as long as we don't tour together."
Stacy, on the phone from London, says he's long been interested in how other bands interpret Pogues songs. While living in New Orleans, he caught the Lost Bayou Ramblers at the One Eyed Jacks club and thought, "Wow, I wonder what these guys would sound like [playing Pogues music]? It'd be like pressing the Pogues through this Cajun scream, especially as they've got this whole psychedelic swamp side as well that gives it a very modern edge."
As it concerns the Ramblers, they'd heard of the Pogues but didn't really know the music. So, when Stacy approached them about joining forces, fiddler/bandleader Louis Michot says, "It should have been intimidating, but we're coming at it from the point of not knowing a whole lot about the Pogues, other than journalists comparing us to them."
They first gigged together in New Orleans and then began short, out-of-town jaunts. "I think what makes it so fresh," Michot says, "is the fact that Spider's not trying to find people who know how to play Pogues music; he found people who did not know how to play Pogues music. Somebody from a whole fresh angle. We try to do justice to the songs as they were but we do them with our instrumentation and our feel. We Cajun-ize it a tiny bit."
O'Riordan, the original Pogues bassist who was in the band from 1983 to 1986, joined the party after Stacy bumped into her at a 2018 Christmas show in Dublin feting MacGowan on his 60th birthday. "I knew she was in New York," Stacy says, "and it made perfect sense to get her involved in this. She really lifts the whole thing up."
There is, of course, the issue of legitimacy — should Stacy be fronting this band playing his famous band's songs?
"I wouldn't be overly happy if I felt what I was doing was tarnishing it somehow," Stacy says. "The legacy is there and the Pogues' versions are there forever — or as long as our current civilization lasts… The Pogues couldn't carry on forever, but there's no reason certain members of the Pogues shouldn't carry on as long as they can. As for what I'm doing with the Lost Bayou Ramblers, I don't want to invest [Poguetry] with too much importance. It is what it is: A good night out and as significant as you might want to find it. It's a great way for the songs to step out and take in the air."
Michot quickly became a fan. "It's hard to describe how awesome and charismatic Spider is as a frontman," he says. "He's super simple and solid with the songs and at the same time brings so much energy to the stage."
The Pogues had hell-raising rousers and tear-jerking ballads; Poguetry's set will likely tilt toward the former. "I prefer the more up-tempo ones in this context," says Stacey, "which is nothing to do with what my personal favorites might be. I'm also quite interested with incorporating the songs that have a bit more weight. I really like the heavy way the Pogues were sounding around [the 1989 album] 'Peace and Love,' even though things were starting to fray a little bit at the edges. I'm interested in exploring that aspect and that ties in again with the sonic thing of the Lost Bayou Ramblers, their heavy wetlands psychedelia."
Any feedback from MacGowan?
"I think he quite likes the idea that the songs are out there doing what they're doing," says Stacy. "I think the idea of me doing them with a Cajun band is something that intrigues him."
After Morphine came to its tragic end, Colley and drummer Billy Conway decided to carry on with a large-scale, but short-lived variant, Orchestra Morphine. In 2009, Colley enlisted Morphine's original drummer Jerome Deupree to launch Vapors of Morphine along with bassist/guitarist Jeremy Lyons, who'd come to Boston from New Orleans following Hurricane Katrina. (Deupree exited last year and was replaced by Peter Wolf's drummer, Tom Arey.)
Vapors of Morphine took shape initially to participate in a tribute concert at the Nel Nome del Rock Festival in Palestrina, Italy, site of Sandman's death, upon its 10th anniversary.
"When I look back upon it," says Colley, "I feel like I've spent a long time living in the past. [But also] in some ways, for me, it was music that we created together that felt like it deserved a chance to be heard in a live setting.
"I took Count Basie's Orchestra as an example, where the leader has passed, but the music is continuing to be played live. It just made sense — this music needed to be heard live. As a musician, selfishly, this music represents not just music we made but my voice in terms of what I bring to my instrument. It was important to maintain that, to honor Mark and maintain the legacy and our own investment in what we created."
Colley says they've added to the band's blues-and-jazz aesthetic, with some Louisiana Delta Blues, West African beats, and even Brian Eno covers, like the chaotic "Baby's on Fire." At Vapors of Morphine's Atwood's gigs, Colley says, there are locals who show up every time and "people who plan vacations for Cambridge around coming to see the show."
And as for any idea that the group is exploiting Sandman's legacy, Colley says he's never really been confronted about that. Someone could try, he adds wryly, "but they'd have to do it to my face and then they'd have to get up off the ground."
---
Vapors of Morphine plays Atwood's Tavern in Cambridge on Feb. 29. Poguetry takes the stage for a sold-out show at Boston's City Winery March 5.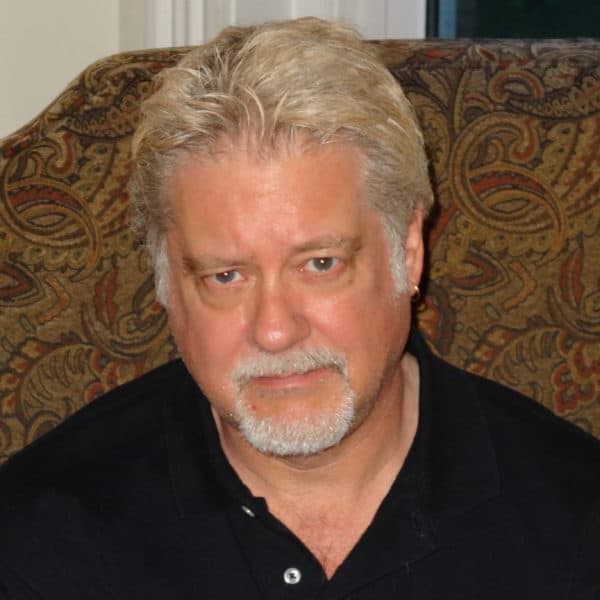 Jim Sullivan Music Writer
Jim Sullivan writes about rock 'n' roll and other music for The ARTery.