Boston-Based Ride-Hailing Company Fasten To Shut Down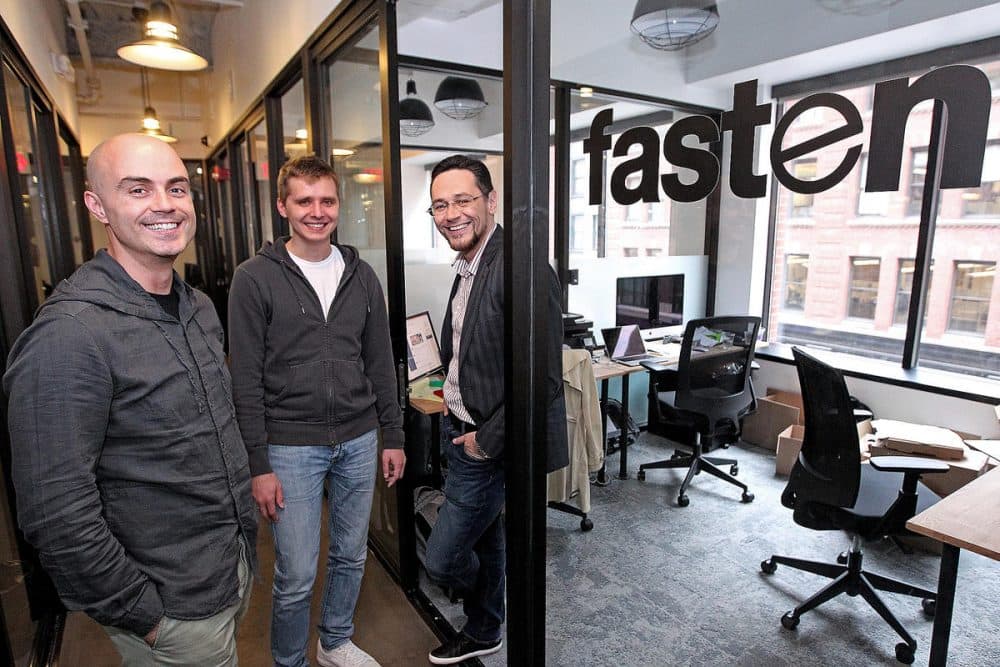 This article is more than 3 years old.
Fasten Inc., a Boston-based competitor to ride-hailing giants like Uber and Lyft, is returning to its Russian roots and shutting down U.S. operations.
The startup, which was founded by a trio of Russian natives, announced on Friday that it is being acquired for an undisclosed sum by the Vezet Group, a company formed last year through the merger of two of Russia's top ride-hailing companies.
Vezet will continue to use the Fasten brand in some Russian cities, but the company's U.S. operations, which included Boston and Austin, Texas, will shut down as of Monday. That means all of Fasten's U.S. employees will be laid off.
Fasten had about 30 Boston-based employees as of December, shortly after it moved into a new office at Two Financial Center.
Fasten was founded in 2014 and launched in Boston in 2015. The company raised a $5 million seed round in 2015 and a $10 million Series A round in 2016. Major backers include Almaz Capital and UFG Private Equity, a firm focused on investments in Russia and surrounding countries. UFG is also Vezet's largest shareholder, according to the Financial Times.
Fasten said in December that it was operating profitably, a rarity among early-stage tech companies, and especially in the ride-hailing world.
The company's app had 1.1 million lifetime downloads and 50,000 monthly active users, according to Boston-based Apptopia.
This story comes via a partnership with the Boston Business Journal, and was first published by the Journal's newsroom.