Democrats Unveil New Bill To Restore 'Net Neutrality' Rules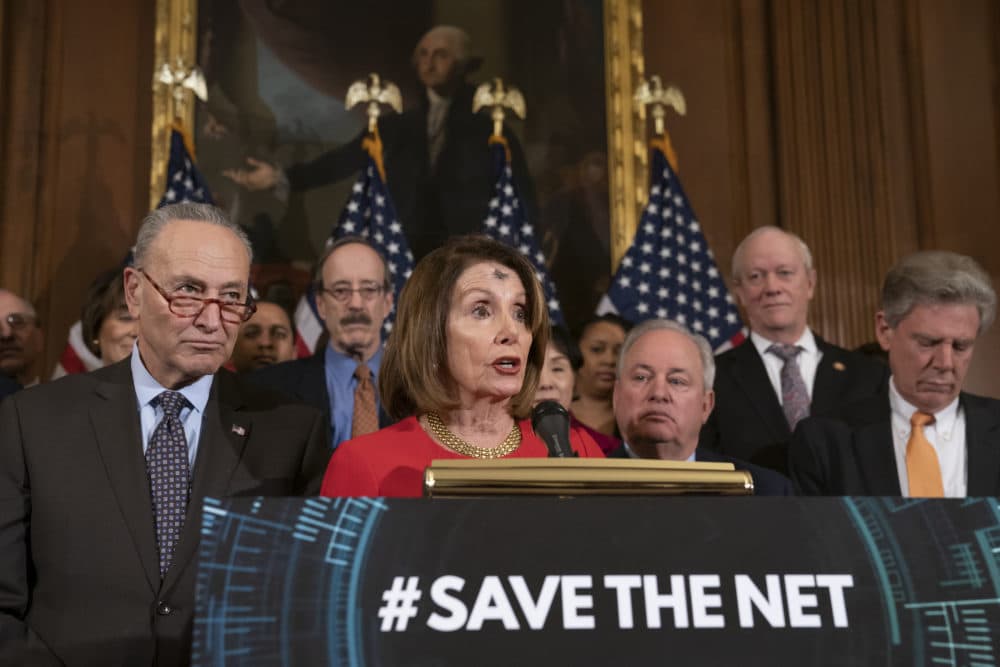 This article is more than 1 year old.
Top Democrats in the House and Senate, including Massachusetts U.S. Sen. Ed Markey, on Wednesday announced a new bill to restore the 2015 "net neutrality" rules that Trump-era regulators repealed.
In 2015, a Federal Communications Commission regulation barred internet service providers like Verizon, AT&T and Comcast from playing favorites with websites and apps, slowing traffic or creating fast lanes for online content at a premium price. A Republican-controlled FCC overturned the rules in 2017.
Tech companies and nearly two dozen states then sued the FCC; that case is still ongoing.
The legislation cosponsored by Markey and others would turn the Obama-era FCC net neutrality rules into law.
Markey says Congress should act amid the federal court challenge.
"If they win the case," he said, "that's what we're concerned about, because then we will need protections for consumers because then [internet service providers will] feel free to exploit their incredible competitive situation in terms of their ability to do whatever they want with consumers in this country."
A vote in the Democratic-controlled House is expected within weeks, and Markey says that will pressure Senate Republicans to back his bill.
The White House supported the repeal of the net neutrality rules in 2017.
The Senate voted in 2018 to overturn the FCC's net neutrality repeal, but the then-Republican-controlled House never took up the issue.
With reporting by WBUR's Kimberly Atkins and The Associated Press 
This article was originally published on March 06, 2019.