Dementia As A Global Public Health 'Tidal Wave'
This article is more than 5 years old.
We often think of dementia as a private, intimate hell. A mother no longer recognizes her daughter's voice. A father rages incoherently at a family dinner.
But it's worth remembering the global scope of dementia; it's a looming, worldwide public health disaster, a 'tidal wave," as the head of the World Health Organization recently put it, that's growing worse each year.
This week, the World Health Organization held the first-ever ministerial conference calling for global action against dementia, saying, essentially, enough already, this is something we really need to deal with now.
The WHO's Director General, Dr. Margaret Chan, offered some sobering perspective in her opening remarks and noted that there are three specific reasons to act now: "Dementia has a large human cost. Dementia has a large financial cost. Both of these costs are increasing."
According to remarks distributed by the WHO, Chan spoke of dementia, including Alzheimer's, in dire terms:
"The world has plans for dealing with a nuclear accident, cleaning up chemical spills, managing natural disasters, responding to an influenza pandemic, and combatting antimicrobial resistance. But we do not have a comprehensive and affordable plan for coping with the tidal wave of dementia that is coming our way."
And the numbers are staggering:
--Dementia currently affects more than 47 million people worldwide, with more than 75 million people estimated to be living with dementia by 2030. The number is expected to triple by 2050.

--Dementia leads to increased long-term care costs for governments, communities, families and individuals, and to productivity loss for economies. The global cost of dementia care in 2010 was estimated to be U.S. $604 billion – 1.0% of global gross domestic product. By 2030, the cost of caring for people with dementia worldwide could be an estimated US $1.2 trillion or more, which could undermine social and economic development throughout the world.

--Nearly 60% of people with dementia live in low- and middle-income countries, and this proportion is expected to increase rapidly during the next decade, which may contribute to increasing inequalities between countries and populations.
Again, here's Chan:
Ladies and gentlemen, I can think of no other disease that has such a profound effect on loss of function, loss of independence, and the need for care.

I can think of no other disease so deeply dreaded by anyone who wants to age gracefully and with dignity.

I can think of no other disease that places such a heavy burden on families, communities, and societies.

I can think of no other disease where innovation, including breakthrough discoveries to develop a cure, is so badly needed.

Let me ask you. If wealthy countries are overwhelmed by the burdens and costs of dementia, what hope do low- and middle-income countries have?

In terms of a cure, or even treatments that can modify the disease or slow its progression, we are nearly empty-handed.
Research efforts continue.
This week, for instance, a group of drug makers announced a joint venture to spend $100 million on Alzheimer's research. Marketwatch reports:
Five drug makers are pooling a total of $100 million in a venture capital fund along with the British government and a charity to help find treatments for Alzheimer's and other forms of dementia...Partners in the effort will search for and invest in the most promising research in the field. Proceeds from any licensing or sale of the research would be returned to investors in the fund.
And Alzheimer's researchers at Harvard just announced a novel trial scanning the brains of healthy patients to look for a "hallmark protein called tau, which forms toxic tangles of nerve fibers associated with the fatal disease," Reuters reports.
If all this makes you wonder whether there's anything you can do now to stave off or slow dementia, it's stuff you already know: a study published in The Lancet last week concludes:
A comprehensive program providing older people at risk of dementia with healthy eating guidance, exercise, brain training, and management of metabolic and vascular risk factors appears to slow down cognitive decline, according to the first ever randomized controlled trial of its kind.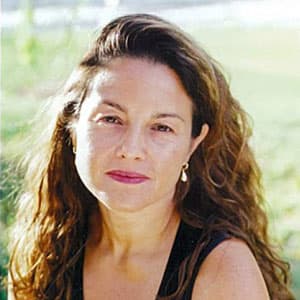 Rachel Zimmerman Health Reporter
Rachel Zimmerman previously reported on health and the intersection of health and business for Bostonomix.