Having A Baby? Big Differences In Hospital Quality Across Massachusetts
04:06
Play
This article is more than 5 years old.
If you're one of the roughly 70,000 women who will give birth in Massachusetts this year, you may be planning to deliver at a hospital close to home or where your OB practices. But what you might not realize is that when it comes to childbirth, there are big differences in hospital quality across the state.
For example:
Your chance of having a Cesarean section is almost three times higher at some hospitals
While some hospitals allow you to schedule an early delivery even when it's not medically necessary, other hospitals have stopped this practice because a baby's brain, lungs and liver need the full 39 weeks to develop
Your chance of having an episiotomy — a surgical cut to enlarge the vaginal opening — ranges from 0 to 31 percent
Trying for a natural delivery after having had a C-section is encouraged at some hospitals but not offered at others
Three times as many women breastfeed their babies at some hospitals as compared to others
"The door you walk in will have a big impact" on what happens during and after childbirth, says Carol Sakala, director of programs at the nonprofit maternity quality group Childbirth Connection.
The hospital where women choose to deliver "absolutely matters," says Dr. Neel Shah, an assistant professor of obstetrics at Harvard Medical School. Take C-section rates, Shah says. "In many ways, which hospital you go to is a bigger predictor of whether or not you're going to get a C-section than your own risk or your own preferences."
You can compare the C-section rates and four other childbirth quality measures using our childbirth quality tool here. (Example below is a screenshot. Click here to launch the tool.)
We packaged this data for the first time last year. Now, as we update the tool, you can see how hospitals compare to each other, as well as the state average where that figure is available. You can also dig into the data we collected here to see how hospitals are doing from one year to the next.
Here's a snapshot:
C-sections – Cambridge Hospital continues to have the lowest C-section rate in the Boston area. Tufts Medical Center, which handles a lot of high-risk, transfer births, has the highest. Five other hospitals in Massachusetts have rates that are 25 percent or higher: Holy Family, Good Samaritan, South Shore, Winchester and Falmouth.
Vaginal Birth After C-section (VBAC) – Seven hospitals, mostly small community facilities, did not perform this procedure last year. Some of the larger hospitals (Newton Wellesley and Brigham and Women's) do few for their size. Four hospitals perform a significant number of VBACs, with rates 25 percent or higher: Baystate Franklin, Holyoke Medical Center, Mount Auburn and Cambridge Hospital.
Early Elective Deliveries (deliveries scheduled before 39 weeks with no medical reason) – Half of the hospitals in Massachusetts that reported this measure did not perform any early elective deliveries in the first six months of 2014, but four hospitals were above a state childbirth quality group target of less than 5 percent: Beverly at 14 percent, Heywood at 9 percent, Newton Wellesley at 7 percent and Holy Family at 6 percent. (Beverly says it has made a number of changes so that the hospital's rate this year will be zero.)
Episiotomy (a surgical cut to enlarge the vaginal opening) – Almost half (47 percent) of hospitals in Massachusetts are above 5 percent, which is the current recommended cap set by the group that collects this data. Holy Family in Methuen is on the high end at 30 percent.
Breastfeeding – The range of babies fed exclusively breast milk was from 33 percent to 92 percent last year, but this is not yet a reliable measure for all hospitals. One third either don't collect this information or don't report it. For those that do, the reporting requirements have changed, which has confused some nurses and others collecting the data at hospitals. We will continue to gather and post what information we can get because many mothers tell us they want to breastfeed their babies and because research shows breast milk is best for most babies.
Overall, Sakala, with the nonprofit maternity quality group Childbirth Connection, says Massachusetts is doing a good job of reducing rates of early elective delivery. But she and other experts see lots of room for improvement on the other four measures.
As you review the data, Dr. Shah, the Harvard Medical School professor, has a caveat. He says managing quality is harder for many small hospitals than for larger ones, because small hospitals do not always have the staff to comb through and analyze patient records.
"Use the published data as a starting point to ask questions about the nature of care that's provided at different hospitals and by different providers," suggests Gene Declercq, a childbirth quality professor at the Boston University School of Public Health, who oversees the website birthbythenumbers.org. "If a hospital is a major outlier, then it is fair to ask them why that's the case and what that would mean for your care."
Declercq also urges women to ask how information and instructions are shared between doctors, nurse, midwives and their hospital.
"It is still too easy for women to fall through the cracks in a system where care isn't coordinated." Declercq said. He highlights the example of mothers who develop gestational diabetes many of whom do not get "the follow up care that is essential to prevent problems down the road."
If you want to more childbirth quality information from your doctor or hospital, here's a list questions and considerations offered by Bonnie Glass, a nurse who chairs the Massachusetts Perinatal Quality Collaborative.
We'd like to give you more ways to compare the quality of childbirth at hospitals. Some moms have asked if hospitals could gather information about care in the weeks and months after birth, including screening rates for postpartum depression, breastfeeding once leaving the hospital, and complication rates for babies. If there is something that you think makes a difference in the hospital-based birth experience, let us know in the comments and we'll try to add it to the tool in the coming year.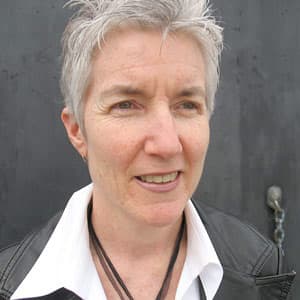 Martha Bebinger Reporter
Martha Bebinger covers health care and other general assignments for WBUR.